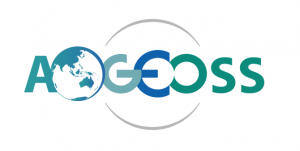 Japan: The 11th GEOSS Asia-Pacific Symposium will be held in Kyoto, Japan, from 24 to 26 0ctober 2018.
The Symposium is being organized by Japan's Ministry of Education, Culture, Sports, Science and Technology (MEXT) with support from the GEO Secretariat.
The Symposium will provide decision-makers, practitioners, researchers and engineers from the Asia-Oceania region with a forum to exchange information and discuss cooperation on specific initiatives and activities in each of the Asia Oceania GEOSS (AOGEOSS) Initiative's thematic areas, to promote the effort of GEOSS, and to enhance regional collaboration under AOGEOSS.
The theme of the 11th GEOSS Asia-Pacific Symposium is "Strengthening Regional Cooperation through AOGEOSS for the SDGs, Paris Agreement and Sendai Framework." The Symposium will focus on understanding how GEO's three priority areas are addressed by each AOGEOSS Task Group's activities, cooperation between the Task Groups, and opportunities for new activities and contributions.
Future actions under AOGEOSS will be identified in the Kyoto Statement, which will be adopted at the Symposium and shared at the GEO Week 2018 Asia Oceania Day side event. The participants will share information and discuss topics through the following parallel