UK Space Agency develops LaunchUK to provide complete information about UK space sector
February 13, 2019 @ 8:00 AM

-

5:00 PM

IST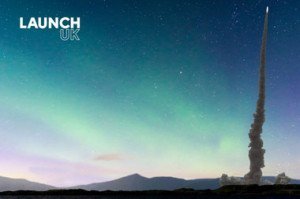 As a part of its vision to make UK a space power and to provide a fillip to the UK space program amid the uproar over Brexit, the UK Space Agency has launched a new webpage called LaunchUK on the official gov.uk website. The page will provide information regarding all aspects of the space industry in the UK.
The website will also contain detailed information on the government's programs to promote the space industry. It will also have insights on the Outer Space Act of 1986 and its implications for the UK Spaceflight Program, information on Space Industry Act 2018 and the latest statistics on the space industry.
Boost to UK space industry
The UK government has earmarked £50 million for a small satellite launch program from UK spaceports. Technological advancements are leading to a drastic reduction in cost of access to space and paving the way for new innovations.
Another £600,000 have been allocated to the LaunchUK program for businesses capable of providing range control services. These services include tasks ranging from tracking rockets and spaceplanes in flight, to notifying users of airspace when launches are taking place.
Commercial small-satellite launch segmented is expected to contribute £4bn to the UK economy in the next 10 years, and it will also expand the UK's market share in the global space industry to 10%
It is estimated that the UK will launch around 2,000 satellites by 2030.
Enabling regulations
The UK government's comprehensive Space Flight program has brought UK Space Agency, Department for Transport and Civil Aviation Authority on the board. New regulatory frameworks are being implemented for boosting growth and ensuring competitiveness in the international market.
The program will not only support the launches in the UK, but it will also assist in building capacity within the industry.
The regulations enforced by the government will be intended to boost productivity and safety in a booming space sector. For conducting spaceflight activities, organizations will be requiring licenses that will be issued by either the UK Space Agency or the Civil Aviation Authority. The license types are satellite operator license, launch vehicle operator license, spaceport license, range control license. Once the Space Industry Act 2018 act is implemented, ease of licensing is expected.