Bring Field to Office by Smart Devices
September 18, 2014 @ 12:00 AM
UTC+0
Join us on Thursday, September 18th, 2014
05:00 PM – 06:00 PM (GMT+8)
Your Local Time(https://goo.gl/9wXPzm)
Preserve your Seat Now
Wondering how on-site survey tasks and office GIS work can be well connected and support each other? The perfect integration between field data collection and following geo-processing will be demonstrated with real cases in the SuperGIS webinar.
Join now and learn the cross-platform GIS solution to benefit your geospatial operation!
* In this webinar, you will learn how to:
– Survey and update cadastral data with smart GIS solutions 
– Capture field data by ready-to-go work flows 
– Fast and easy data synchronization for efficient facility management 
– Move forward—advanced data analysis and report in office
– Plan for better future
*Speaker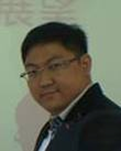 Danny Wang
Technical Support Engineer
Danny graduated from the Forestry Department of National Taiwan University with the major in GIS. With the professional experiences and solid education in GIS analysis, remote sensing, and resource inventory, he is well familiar with geospatial technologies and related applications.
*Who should attend?
Field workers, surveyors, AM/FM project managers, GIS professionals, Analysts, Managers, and anyone who are interested in increasing work efficiency cross platforms.