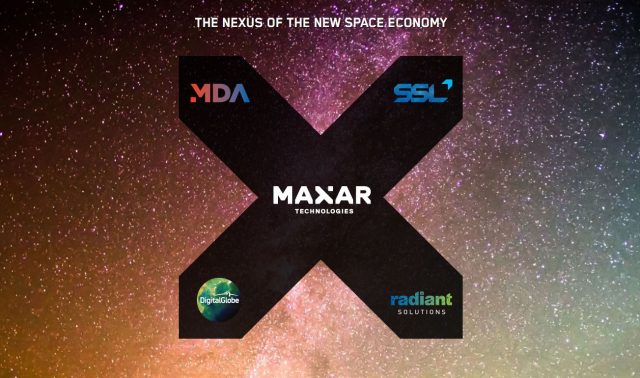 Maxar Technologies Inc. is a leading global provider of advanced space technology solutions, delivering end-to-end capabilities in satellites, robotics, Earth imagery, geospatial data, analytics, and insights.
Maxar Technologies Inc. formerly MacDonald, Dettwiler and Associates (MDA), is a Canadian satellite technology company headquartered in San Francisco, California, United States, specializing in manufacturing communication, earth observation, radar, and on-orbit servicing satellites, satellite products, and related services. Shortly after acquiring DigitalGlobe on 5 October 2017, MDA Holdings Company changed its name to Maxar Technologies[3]. Maxar Technologies is the parent holding company of MacDonald, Dettwiler and Associates, Ltd., headquartered in Vancouver, British Columbia, Canada; Space Systems Loral, headquartered in Palo Alto, California, United States; DigitalGlobe, headquartered in Westminster, Colorado, United States; and Radiant Solutions, located in Gaithersburg, Maryland and Brampton, Ontario, Canada.
Maxar Technologies is dual-listed on the Toronto Stock Exchange and The NewYork Stock Exchange as MAXR.