While launch schedules are beginning to return to normal, the satellite industry will likely be feeling long-term effects from the pandemic. Under strict lockdown regulations, many satellite developers have been unable to continue development at pre-COVID-19 speed, and taken together with issues up and down the supply chain, the industry will certainly see a broad impact in speed of development. In this background, flexibility is critical to combating the unpredictability of timelines and implications they have on launch schedules, believes Grant Bonin, Senior Vice President, Business Development, Spaceflight Inc.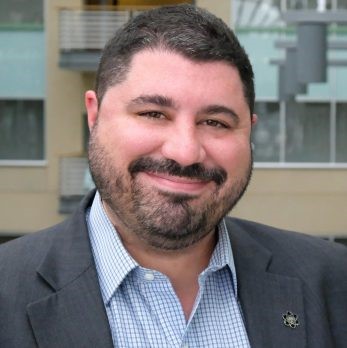 "Before the pandemic, a Bryce report found that 100% of all commercial smallsat launches experienced some form of launch delay. Delays leave satellite developers unable to get revenue-generating assets on orbit on time and unable to demonstrate a satellite's capabilities, limiting opportunities for future funding. While launch delays will never disappear completely, flexibility can mitigate negative impacts," he explains.
Initially, a lot of VC-backed companies 'press pause' and take austerity measures, but as the current pandemic has drawn out, it is being observed that commercial companies are recognizing that the best way to create value is by launching and operating their satellites. "So we're seeing the market rebound in a fairly powerful way. The industry has proven more resilient than even we thought — there are many great companies out there, and great companies will always get funded and need launch," he underlines. Of course, there could be a ripple effect in this regard that won't fully be understood for another six to 12 months.
In an exhaustive interview, Bonin talks about the impact of the pandemic on the industry, and how Spacelight is providing the much-needed flexibility in launches that the industry so desperately needs to tackle some of the unpredictable challenges.
ALSO READ: Satellogic teams up with European Space Imaging and others to launch global consortium of imagery
What has been the impact of the pandemic on the launch schedules?
In the short term we've seen a lot of disruption to the majority of launch schedules this year. However, we're now seeing launches pick back up again. For example, the VV16 Vega mission was supposed to launch in the spring of 2020, following a failure on a previous launch, but this mission was delayed following a variety of lockdowns across the globe. The mission successfully launched in September, sending more than 50 satellites to orbit. Spaceflight has three more launches scheduled this year, with several others slated for quarter one of next year.
With longer-term effects, I anticipate we'll see some disruption in satellite readiness for launch dates scheduled before the pandemic. Under strict lockdown regulations, many satellite developers have been unable to continue development at pre-COVID-19 speed, and taken together with issues up and down the supply chain, we certainly see a broad impact in speed of development. We fully expect to see a ripple effect in this regard that won't fully be understood for another six to 12 months: but that's where Spaceflight's launch flexibility really becomes of substantial value.
When delays occur, we can re-manifest our customers on another launch via our global launch vehicle network. Additionally, we recently announced several other programs, including multi-launch "subscription services" for launch, fully-transparent pricing, a Book My Launch platform, new vehicle and launch contracts, and our next-generation Sherpa orbital transfer vehicle, to "take customers from the airport to the hotel in comfort". All of these programs are designed to help our customers get to exactly the orbit they want, exactly when they want. Spaceflight offers launch schedule assurance and greatest flexibility to smallsat customers needing frequent, reliable, and cost-effective ways to get spacecraft on orbit.
What has been the impact of COVID-19 on Spaceflight's business and schedule?
The biggest impact Spaceflight experienced was the disruption to launch schedules. For many of our clients, we execute the integration of satellites, so we are on site for launches and supporting weeks of integration work leading up to the launch. Even with the lockdowns, we serviced the customers above and beyond. Now we're seeing things return to normal with regards to launch schedules.
From the booking perspective, things have not slowed. We are still working with many clients, existing and new, to schedule upcoming launches. Similar to many organizations, our team is largely working remotely (though as with many in the aerospace sector, we have been deemed "essential" and engineering activities continue at our Auburn facility). Before the pandemic struck, we were already set up to work across time zones to service customers, so we adapted to it with ease and have continued to keep everything on track with our customers. Finally, with the recent introduction of our Mission Control platform, an online portal that allows customers to easily access mission statuses, learn about key deliverables and view updates, has enabled our customers to see the progression of their mission online and provides an easy way for them to coordinate with their mission manager.
We've been making our moves into the digital realm quickly, to make sure that in this new world we all find ourselves in, we're still reliable and easy to book launches through.
The major downside for us, as with many companies, has actually been the loss of in-person "water-cooler" conversations. The team at Spaceflight thrives on internal and customer interactions; we miss hanging out!
What kind of flexibility is the industry looking at?
Spaceflight intends to change the way customers get delivered into orbit. Conventional approaches to booking (and paying for) launch are arcane and transactional. We're drawing on the best insights of the best service providers across many different industries to revolutionize the launch experience.
First, our new overall booking process was born out of a desire to create a customer experience that is seamless and convenient. Our online booking portal allows customers to easily find launch options and book the ones that suit their needs, much as they would book (or change) any other flight. Next is the ability to move spacecraft from one launch to another launch in the case of a delay. This entails moving from one vehicle and integration facility to another and the launch sites can be a country apart. The team at Spaceflight has deep expertise across a variety of launch vehicles, ensuring a smooth integration process for customers. Finally, our Sherpa OTV program completes the picture, letting us provide the much-advertised but not yet realized "last mile delivery" service, enabling satellites to reach almost any exact orbit from any launch to common orbits.
Do you see the space industry adopting a subscription-based pricing model which could lead to overarching benefits for launch providers and satellite developers?
Spaceflight is changing the way people think about launch deals by offering exactly that: subscription services for launch. Price is always critical, but in this industry, cash is king. Spaceflight has pioneered new launch deal structures that give maximum flexibility as well as correspondingly great cashflow terms to customers. The aerospace industry has always traded on being the pointy end of the sword technically, but virtually all other industries have surpassed it in terms of customer service. We aggressively learn from other sectors about how to best serve customers, and putting customers first.
ALSO READ: Satellite data nails Chinese fishing fleet near ecologically sensitive Galápagos Islands
Now more than ever, cash is king in the space industry. As the acceptance of subscription models rises for consumer and business goods in other industries, from everything from software and entertainment to pet food, we believe it's a model that could also benefit the space industry. In an industry as unpredictable and risky as the space industry, subscription models provide certainty. Under our new ownership, we are uniquely poised to offer it, to the benefit of both our customers and our launch providers.
For launch vehicle providers– implementing a subscription model allows launchers to gain predictable insight into their own cash flow. It helps them capitalize on the compounding value of customer relationships and commit to providing exceptional service. Predictability, like cash, is highly valued in our business.
For satellite developers, subscriptions can help them maintain some schedule consistency and predictability. Developers can have an extra level of flexibility by securing capacity on a wide range of launch vehicles rather than just one, enabling the payloads to easily spread across multiple vehicles to minimize risk.
While conventionally, the space industry is inherently inflexible and quite challenging, subscription models bring consistency and reliability for both launchers and satellite developers.
What are kind of unique contracts that will meet customers and launch providers' varying needs?
Spaceflight has recently signed a number of multi-launch agreements, which enables us to offer our smallsat customers a diverse portfolio of launch options and extensive launch capacity. In June, we signed a multi-launch agreement with SpaceX. This agreement secures rideshare capacity to launch payloads on several SpaceX missions through the end of 2021. Additionally, we signed a launch services agreement with Firefly Aerospace in April 2020 to maximize launch capacity on the commercial Alpha mission.
We are always evaluating new vehicle entrants and securing capacity with the goal to open space access for more smallsats.
How can the space industry become more flexible through innovative solutions and hardware?
Our Sherpa orbital transfer vehicle (OTV) product will enable satellites to be deployed to anywhere on orbit, even if the initial launch drops them off in a non-ideal orbit. Satellites that require a specific orbit don't often have many launch options available, so if they are able to catch a ride to a common orbital destination and finish in an orbit that is harder to reach, the number of launches available to them will increase dramatically.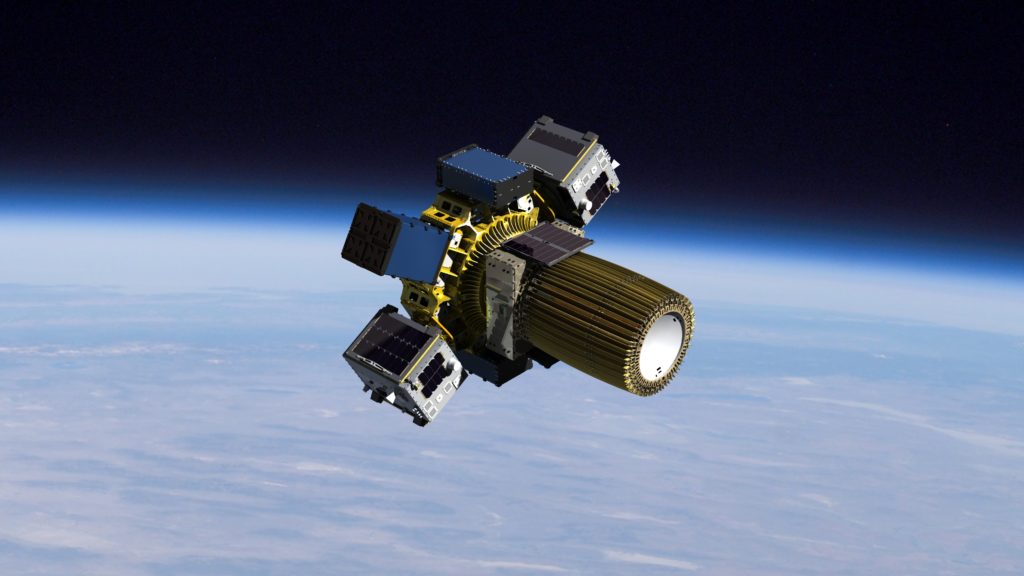 Other companies have been advertising this for years, but we generally find either their technology is intrinsically flawed, their business model is unsustainable, or they can't access the broad range of launch vehicle providers that Spaceflight can. Spaceflight's Sherpa program pre-dates almost all in-space transportation solutions, and we've revamped it with the current state of the art in propulsion, radiation-tolerant avionics, and high-accuracy control and telemetry systems to deliver customers quickly (hours to days) and accurately to their final destination in space, in a way no one else can achieve.
Could you elaborate on how innovative on-orbit hardware solutions are designed to revolutionize the rideshare experience by delivering last-mile services with accuracy?
Typically, launches that meet satellite developers' orbit requests are pricey and may warrant purchasing a whole rocket, but recent innovations in hardware development have proven a promising future to make last mile delivery possible. Specifically, orbital transfer vehicles, such as Spaceflight's Sherpa-FX vehicle, are paving the way to create flexible manifest changes, enabling deployment to multiple altitudes and orbital planes, all while offering rapid launch solutions.
The debut of Spaceflight's Sherpa-NG (next generation) program will occur later this year, with its first OTV, Sherpa-FX, launching 16 satellites. This hardware is one of the many innovative solutions coming to the market that will allow smallsat payloads to ride on large vehicles, which offer low-cost options, while getting to their preferred orbit coordinates.
The Sherpa-NG program will host a family of space vehicles, continuing the tradition of Spaceflight's first orbital free flyer on the SSO-A mission. The new orbital transfer vehicle, Sherpa-FX, will be capable of executing multiple satellite deployments to multiple orbits, as well as providing independent and detailed deployment telemetry for customers and flexible interfaces. Spaceflight delivers value that outweighs the premium costs for launch.
What would be your forward moving strategies and suggestions for businesses to survive and sustain at this time?
Be flexible. There are countless ways businesses are affected by the pandemic and it's important to be adaptable and flexible and find innovative solutions. And that flexibility is something we are constantly focused on offering to our customers. That flexibility may help them manage the impacts of pandemic and find a new launch that better suits their needs. We are hopeful that businesses will survive these unique circumstances and that the industry will bounce back stronger.
At the same time, be aggressive: unfortunate as our current global circumstances are, there are huge opportunities that arise from hardship that can allow companies to create great value and improve the world.
One striking thing about all our customers is that they want to do something important–whether it's defending their country or improving it, everyone who comes to us with launch needs tends to be passionate and devoted to their cause. Space is our shared high-ground, and excitement for what we can do "up there" hasn't diminished. We would lastly encourage companies to be bold, take big swings, and remember that history isn't a spectator sport. Our achievements up there long-outlive our companies and lives down here.