What is the relevance of Geospatial technologies for Smart Cities?
"Geospatial technologies have a key role to play when it comes to enabling smart cities. When it comes to application of geospatial for smart cities, what it really means is that the geospatial technologies are applied across the smart city subsystems such as energy, water, transportation, public safety, citizen services, city governance, healthcare, education, etc. The ultimate aim is to not only improve the efficiency in managing the city infrastructure, but also enable collaboration during the planning, construction, monitoring and management of the city infrastructure."
What Consists of a Smart City?
While there is not straight forward and standard definition of what consists of smart cities, a widely accepted connotation for smart cities is given below.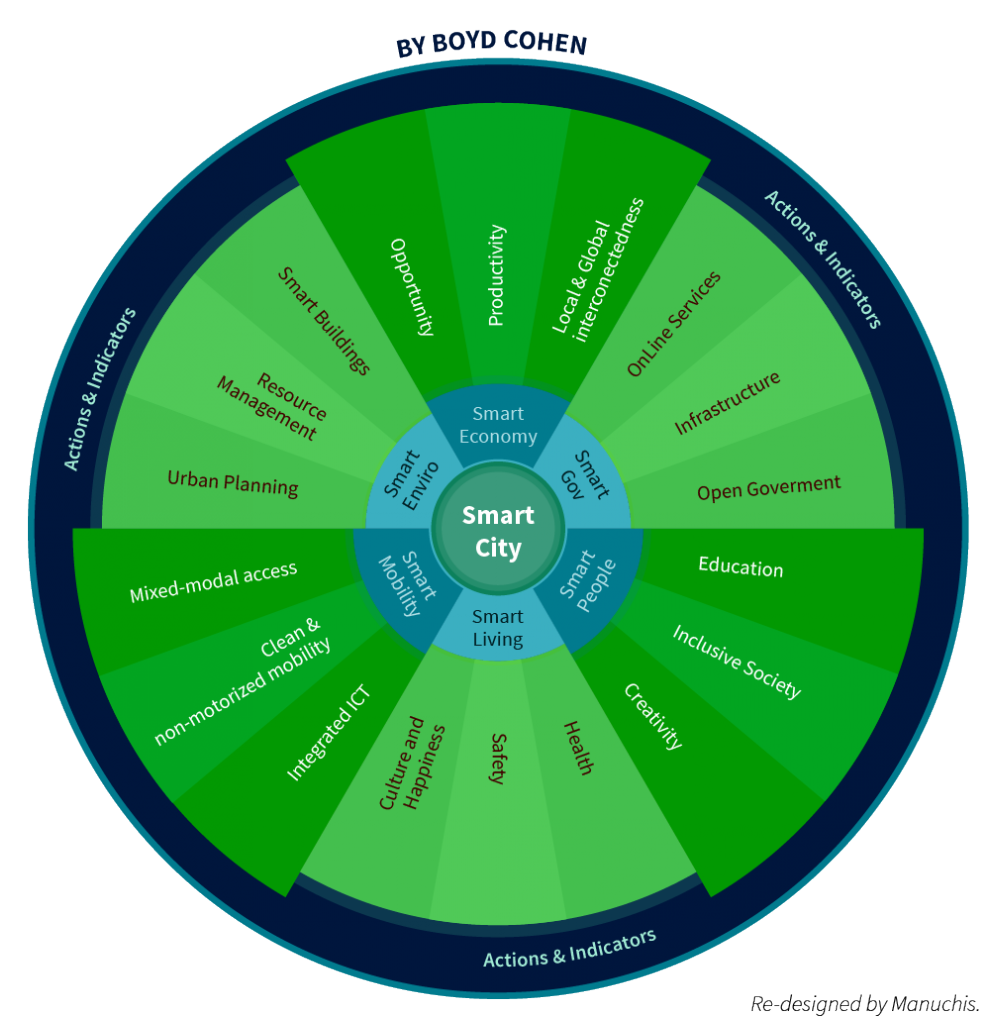 Looking at the current scope of applications of geospatial technologies, one could easily say that geospatial technologies are important and can be applied across all components and stages of smart city subsystems. But the real potential for application if GIS in smart cities lies in measuring and monitoring of the city subsystems.
Geospatial for smart cities – The Framework
When we look from an ICT and geospatial perspective, the framework for smart cities would consist of 4 main components
Sensing Layer – to continuously monitor the parameters of city subsystems, that consists of a network of machines, sensors, IoT devices and human sensors
Data Layer – Consisting of federated or desperate databases related to the functioning of urban bodies and municipalities along with the departments supporting the city infrastructure like transportation, utilities etc.
Business Layer – Consisting of models related to analytics, visualization, business logic, semantics; data catalogs, metadata etc.
Application Layer – Consisting of various applications used by citizens, municipal staff and administrators related to various departments of the smart city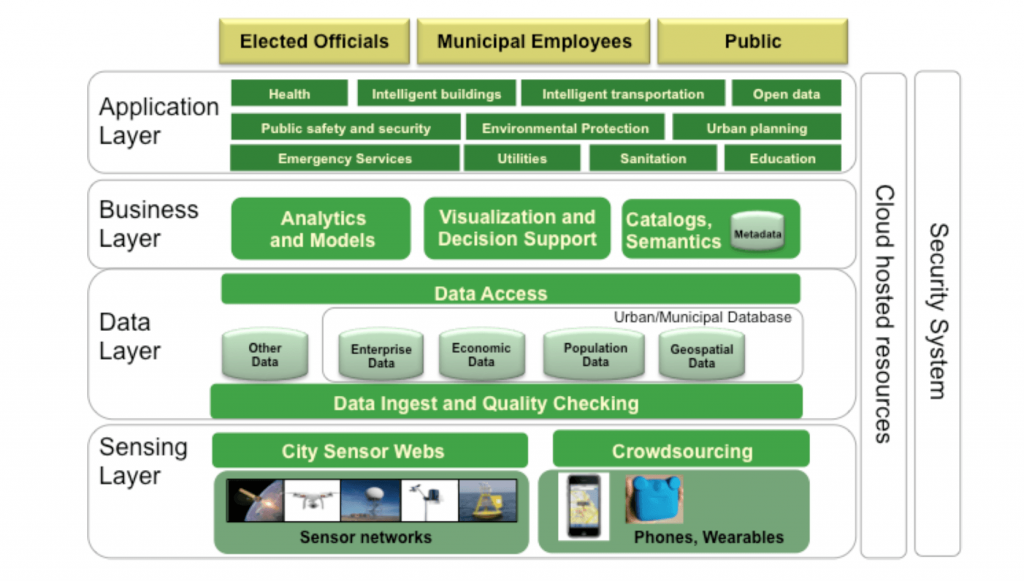 How to use geospatial technologies in smart city infrastructure lifecycle
Geospatial technologies are useful during various stages of the smart city infrastructure such as Plan > Design > Build > Operate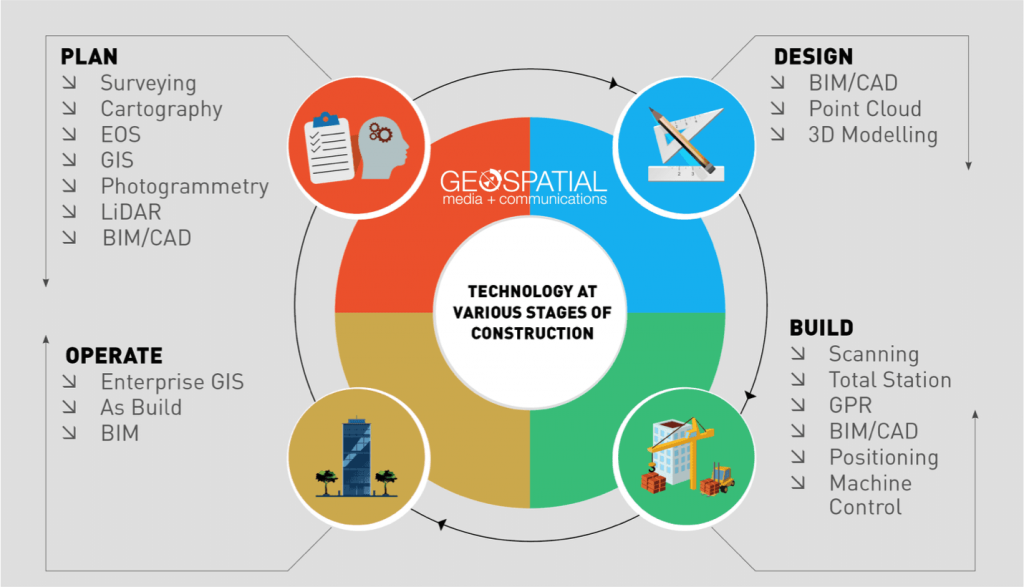 What kind of geospatial data is needed for smart cities?
Geospatial data at various scales and accuracies will be needed for the management and maintenance of smart cities. And it can be seen in three tires
Data needed for city planning – creation of smart city master plans etc.
Data needed for physical infrastructure – roads and bridges, city furniture, public spaces etc.
Data needed for individual buildings – Energy effficient and green building design
Types of sensors that can be deployed to collect geospatial data for smart cities