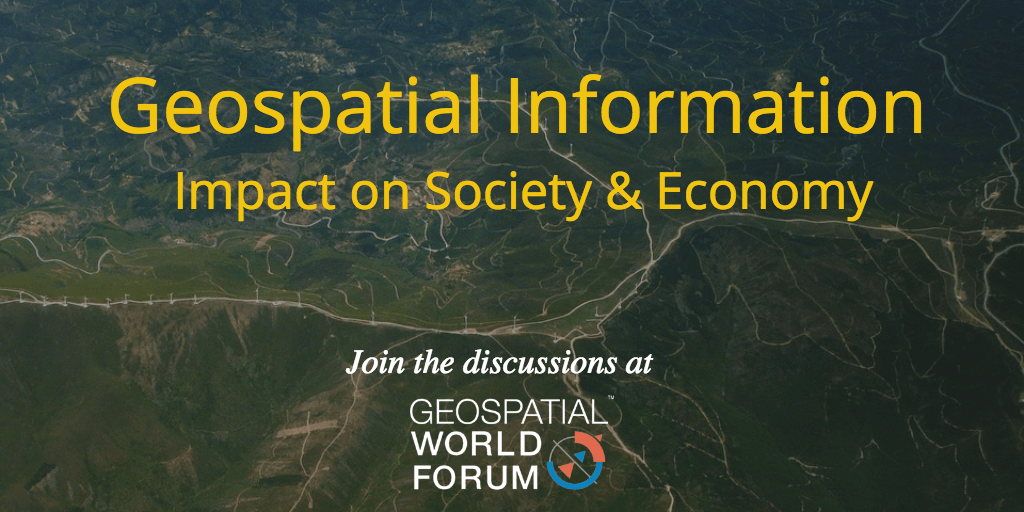 United Nations and the member states adopted the Sustainable Development Goals (SDGs) and we need to give immediate attention for creating an environment for sustained socio-economic progress worldwide.
As part of this initiative the UN has targeted various issues such as poverty, food security, inclusive education, sustained management of water resources, green and clean energy, and building resilient infrastructure amongst others.
Geospatial information has proven to crucial for planning, monitoring, management, analysis, decision-making and improving overall productivity and efficiency. But how do we measure the impact of geospatial information on society and economy?
What is the economic impact of geospatial information?
In the past one decade, a number of studies have been conducted that have tried to assess the economic impact created by geospatial information on national economies of Australia, New Zealand, USA, Canada, Ireland, England and Wales, India and others. Such studies help not only to consolidate the position of geospatial information, but also validate the role of the data providers in creating a positive impact on society and economies.
How does geospatial information actually making a difference to these sub sets of economy and impacting economies across the world? Here is the contribution geospatial industry is making to the GDPs in some major economies.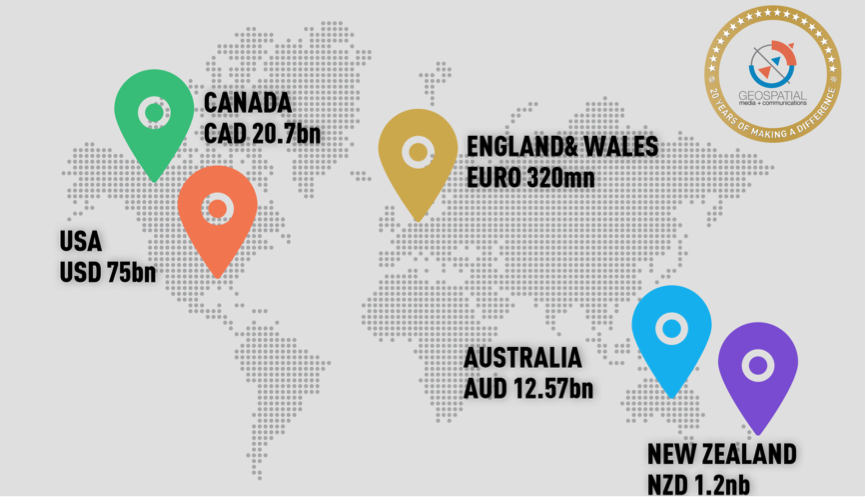 What does it mean for developing economies?
The extent to which geospatial information continues to positively impact society and economy will greatly depend on the strength and initiatives of geospatial content producers and ability of users in utilizing the data and solutions.
The developing economies can benefit from this evolution by leapfrogging in their capacities of production and adoption of geospatial information, thereby further boosting socio-economic growth.
How to understand the Impact of Geospatial Information on Society and Economy?
With the particular aim on answering this question, we are brining together, heads of over 100 national mapping, cadastral, earth observation and SDI agencies, who are the primary custodians of geospatial content on the economic impact these agencies make on their national economies. They will be at Geospatial World Forum 2016 – International Symposium on Impact of Geospatial Information on Society and Economy sponsored byTrimble.
Some interesting topics that will be discussed here at the symposium from various countries across the globe:
Canada – How real estate industry professionals are benefiting from the use of location technologies

Germany

 – How official statistical data combined with geo-referenced maps is helping to assess the economic growth – current status, future shifts in regional development
Greece – Role of national mapping agencies in developing base maps, satellite-based positioning system (HEPOS), cadaster development, forest mapping, habitats assessment, land cover/land use monitoring and land zoning)
Japan – How Geospatial Information Authority of Japan (GSI) is deploying geospatial technologies that are deriving commercial value to the industry and the economy

Malaysia

 – How the administrative centre of Putrajaya in Malaysia was developed using geospatial data created and managed by the Survey and Mapping department JUPEM
Rwanda – How the Rwanda National Land Policy implemented through legislation and institutions lead to a vibrant and dynamic land market

South Africa

 – Using value chain analysis to determine the impact of geospatial information in the public sector

United States

Learn more about the US 3D Elevation Program (3DEP), an initiative to accelerate the rate of 3D Elevation Data collection across the nation
How the US National Geospatial Platform (GeoPlatform) connects society to geospatially-enriched data, tools and services for socio-economic understanding and sustainable decision-making

Vietnam – The contribution of Department of Survey and Mapping of Vietnam in social-economic development and coping with climate change
Global

How UN is implementing Sustainable Development Goals (SDGs) with the help of geospatial information
How satellite imagery can be used to create an accurate base layer at 50cm that can be used for monitoring the progress of the UN SDG's
Value of open data and open sharing of earth observation information, and a report from Committee on Data for Science and Technology (CODATA)