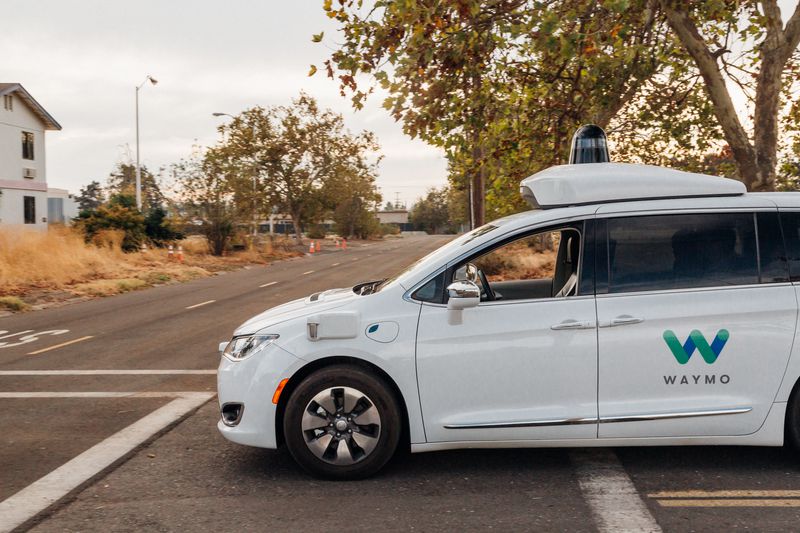 Ever wondered how it would feel like being inside an autonomous car? Or been curious to explore the mind-boggling features?
What if I tell you that you can do all of this without sitting in a self-driving car and by just a single click on your laptops or smartphones?
Sounds almost unbelievable? But it is not so!
I am pretty sure the recently-released short video of Waymo will enthrall all those watching it, whether they are excited about the impending technological revolution in automobiles, or simply disinclined and indifferent.
Still, have some skepticism? Watch the video for yourself.
The video intends to showcase the unmatched 360-degree visual experience of being seated inside an autonomous vehicle. It is also an attempt to dispel any suspicions and myths that may arise about safety considerations of the vehicle, or the centralized algorithm control going kaput and endangering people.
In the short video, you will get brief information about the sensors used by Waymo: LIDAR, radar, and high-definition cameras. The information is conveyed in a very lucid and to-the-point manner and isn't punctuated with superfluous jargons.
The riveting 360-degree view mirrors the full scope of the minivan's sensing power.
The video does more than creating a virtual interface between the viewer and the technology, interlinking them both as complementary to one another — it brings the viewer to the very core of the technology, making him seem that he too is an integral part of the whole process and not divorced from it.
The thrill of watching through quality sensors, including LiDAR, radar, and cameras, is almost indescribable in words and has to be seen to be experienced first-hand.
It shows the viewers how Waymo recognizes objects like cars and pedestrians, predicts what those things will do, and then charts a safe path.
Also Read: Did you know what are the five levels of autonomous cars?
Waymo – The pioneer with a mission
Spreading awareness about self-driving technology, allaying the fears of the people and convincing them about the safety, security, reliability, and robustness of self-driving cars is a goal that Waymo has undertaken with remarkable brio.
In a Gallup poll conducted last year in October, 54 %of the 3,297 U.S. respondents said they were "unlikely" to use self-driving cars, with 59 percent saying they would n't feel comfortable riding one.
Waymo hopes to bridge this gap and popularize self-driving technology among the masses, nudging them to shrug off wariness and reluctance in embracing the new technology.
Waymo announced in its official blog post that it had covered more than 5 million miles (8.05 million km) on public roads, doubling its miles since January 2017, when it launched its improved self-driving system installed in Chrysler Pacifica minivans at the Detroit auto show.
The future of trial runs
Big tech companies and automakers have been testing such cars, but almost without real passengers. Experts opine that self-driving cars used in fleets for ride-hailing services are a feasible option to deploy autonomous cars on a large scale and seek initial responses.
Waymo said in November last year that members of the public using a ride-hailing app would be able to ride in its fleet of minivans in the coming months.  Initially, Waymo employee would be seated along with the passengers in the backseat, but eventually, as the passengers become more confident of the car systems, they will commute alone.
Waymo has been testing its cars in Arizona with an employee in the back seat and no one at the wheel since October 2017. One of the main reason why Waymo chose the southern state of Arizona for trial run is that Arizona has very little government regulations and restrictions on autonomous cars.
The passenger service is expected to roll out in more geographical areas in the United States in future.
But, as of now, Arizona has emerged as the most fertile ground for autonomous car testing.