He was trying to turn his dream into a reality and he had to show to his investors exactly what he plans to do with their money. It was never going to be an easy task. One of the greatest visionaries in American history, Walt Disney knew that to raise money for his amusement park, he would need to draw his dream on a piece of paper. The year was 1953. No one could imagine that a map drawn from pencil and ink on a three-by-five-feet paper will turn out to be the happiest place on the Earth — Disneyland. Walt Disney spent nearly 42 hours in making a map with the help of his artist friend, Herb Ryman. And the rest was history.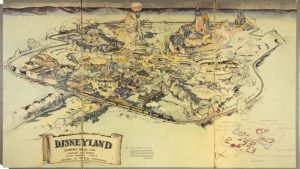 Disneyland opened in Anaheim, California, in 1955 and has greeted approx. 650 million visitors till now. It was the third most-visited theme park in the world in 2015.
Sixty four years later, this original, hand-drawn map and perhaps one of the most important artefacts in Disneyland's history, has been sold for a whopping $708,000 at an auction in the US. The auction happened on June 25, 2017, at California's Van Eaton Galleries. A private collector cast the winning bid.
This made it the most expensive map of Disneyland ever sold at an auction. The map depicts areas of Disneyland that never materialized. For example, an area called 'Lilliputian Land' from Gulliver's Travels, that never took shape and some that took a very different form, like Walt Disney originally wanted to call Tomorrowland as World of Tomorrow.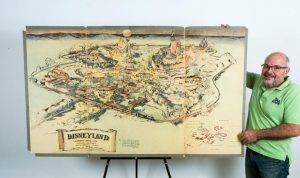 There is a very fascinating story behind the preservation of this map. Disney's brother Roy took the map for meetings with the investors at the American Broadcasting Corporation (ABC) in 1953. In 1955, Grenade Curran, a Disney employee, noticed the map lying neglected in the corner of Walt's office and asked the filmmaker if he could take it home as a memento. Walt agreed and Curran took the hastily sketched map home.
"I kept it for history's sake, I kept it for Walt's artistic stake, I kept it because it was the first thing to show and display… what a theme park would look like," Curran was quoted as saying by 'BBC News'.
The map will continue to be appreciated and cherished.