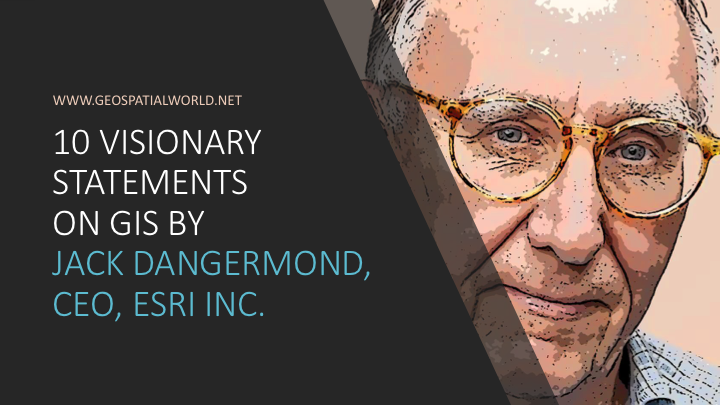 Esri president and founder, Jack Dangermond and his wife Laura Dangermond have been named among the top 100 business visionaries creating value for the world by Business Insider during July 2016.
Because of his work and vision to bring in the power of geography together with business data, Esri technologies are used across 350,000 organizations worldwide – including 75% of fortune 500 companies and more than 7000 colleges and universities.
Today, Web GIS is at the forefront and are transforming the way GIS is used across many organizations. Moving away from a traditional desktop GIS to a server-based GIS to web services based GIS, the journey is truly amazing.
We are glad to announce that Jack Dangermond will be at Geospatial World Forum 2017 to give his vision talk.
This slideshow you see here is an example of his role as a visionary of the GIS Industry. Get to know the 10 visionary statements on Web GIS by Esri CEO Jack Dangermond.
Know More on Jack Dangermond's Vision talk at Geospatial World Forum 2017