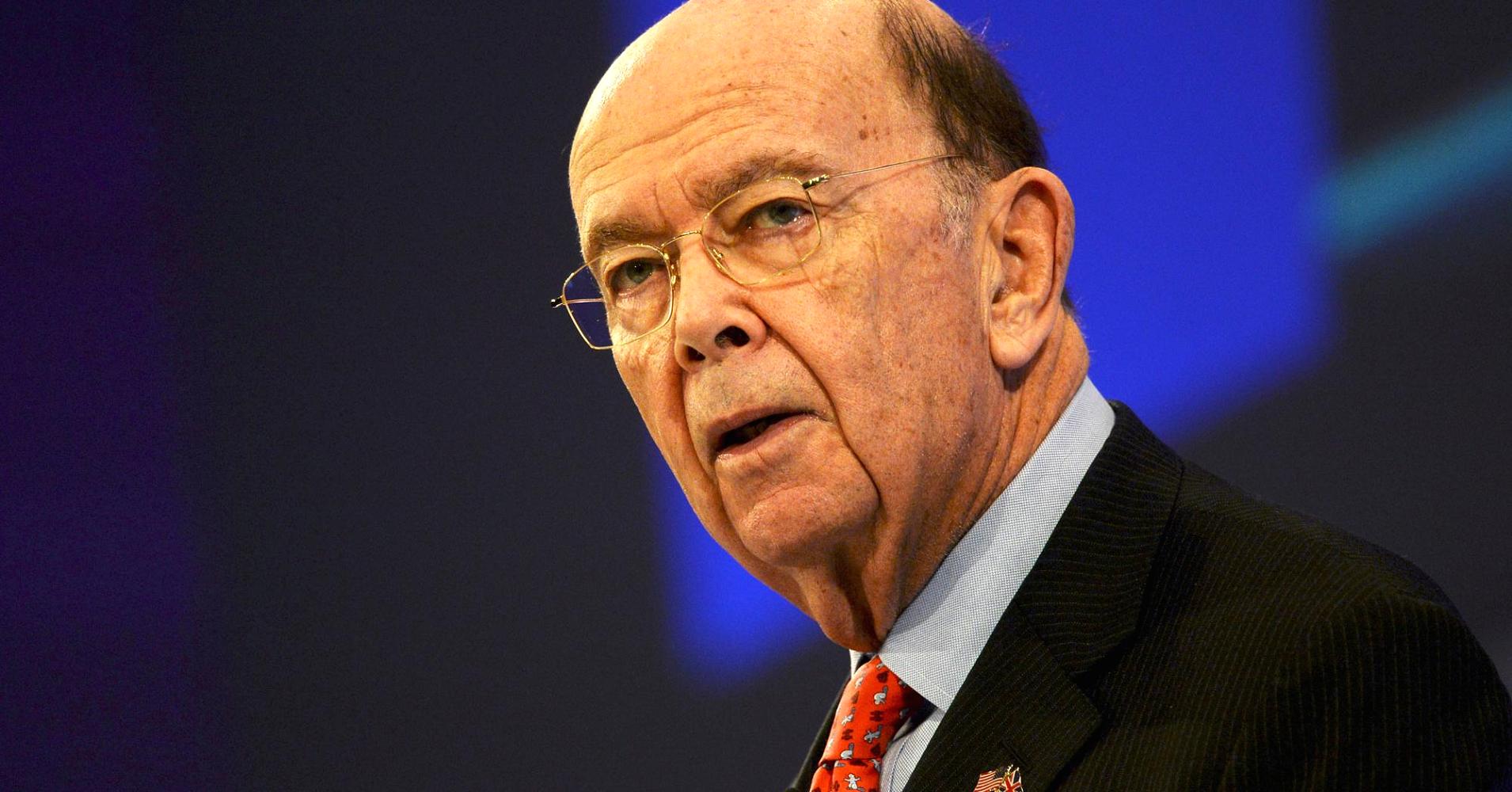 US is going to come up with new regulations to unshackle the private industry as this is the only way of maintaining American leadership in the NewSpace race. Revealing his plans of turning the Department of Commerce as a one-stop-shop for space commerce at the 34th Space Symposium, US Commerce Secretary Wilbur Ross Jr said he was working on quickly identifying the unnecessary regulations that are binding the private industry.
Ross gave the example of last month's incident of a SpaceX Falcon 9 launch video cut-off to make a point about the issue he was addressing. During the March 30 webcast of a Falcon 9 launch, the video of the ascent was abruptly cut off at the 9th minute to fall in line with government restrictions — a reference to a 1992 ruling outlined in the National and Commercial Space Program Act, which requires all private space companies who want to broadcast images and video collected from space to get a license. Reportedly, NOAA suddenly decided to enforce this ruling for the March 30 Falcon 9 launch, telling SpaceX that the cameras on the rocket's second stage, which SpaceX uses for engineering purposes, qualify as a "remote sensing space system," thus requiring the company to procure a provisional license.
"This is a perfect example of how commercial activity in space is outpacing government regulation," the Commerce Secretary candidly admitted.
"No More! Next month, the department will publish an advance notice of proposed rulemaking for regulatory reform in commercial remote sensing and we look forward to hearing feedback from all stakeholders and interested parties," he added.
The remote sensing law reform will also look into licensing for smaller satellites on case to case basis. "We apply the same level of interagency scrutiny to a high school cubesat as we do to a billion-dollar asset designed for our intelligence community. This is silly, and it will stop."
Ross further revealed that the department was also working on appointing a new director for the Office of Space Commerce, "a position that had been left vacant for nearly 10 years". "The new director will serve as ambassador for US space companies and advocate for business opportunities around the world," he added. The department is also preparing a new policy on export regulations, which has been a longtime sticking point for space ventures. The recommendations for changes are due by the end of this year.
"The Space industry is already a $330-billion industry and will touch a trillion-dollar size sooner than most people realize," he said, underlining why the government must play the role of a facilitator to foster growth instead of stifling it with regulations. The government also must understand the value of public-private collaboration with the government playing the role of facilitating space commerce. "We are the 'Friend of Business' agency," he said.
Underlining Mike Pence's speech
The Commerce Secretary's comments were in line with US Vice President Mike Pence's address yesterday where he had spelt out the Trump administration's vision to put the Department of Commerce Department as the lead authority for deciding on space industry regulation, instead of the Federal Aviation Administration (FAA) which comes under the Office of Commercial Space Transportation. Pence had also said the Commerce Department would be in charge of space situational awareness and space traffic management instead of the current the Defense Department, leaving the latter to focus on national security instead of tracking the thousands of objects in orbit.
With the pace of commercial launches is expected to rise dramatically in the next few years with more and more companies and countries launching new satellites into orbit, this job is going to get critical. "Over 70 countries have already started their own space development programs and over 1,700 satellites are orbiting Earth," Ross pointed out, adding that his department will take a lead role in managing space traffic and cross-satellite interference since it was "uniquely positioned" to partner with industry players on the development of standards and practices. The Commerce Department will also convene an international space regulatory conference by the end of this year to discuss coordinating space traffic management around the world.
Further, the Department of Commerce will set up a mission authorization framework that will cover all commercial space activities besides national security missions and spectrum issues that are regulated by the Federal Communications Commission (FCC). "Such a framework will provide the commercial space industry with the government stamp of approval needed to embark on novel, non-traditional opportunities in space that require significant investment," Ross said, adding that such opportunities range from satellite servicing and refueling to in-space manufacturing, space tourism, asteroid mining and lunar habitation.
ALSO READ
US seeks to empower Commerce Department to manage space traffic, debris