TikTok gets time till Nov 12 to address "security concerns", or simply to complete the deal with Walmart-Oracle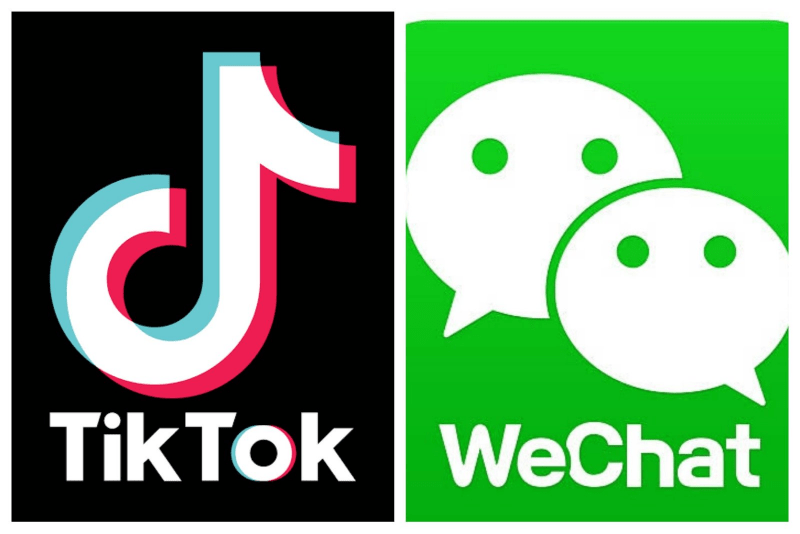 The US Department of Commerce has announced restrictions on the Chinese mobile apps WeChat and TikTok effective Sunday, September 20. The department said on Friday that move was to safeguard the national security of the United States.
While the threats posed by WeChat and TikTok are not identical, they are similar, the department maintains. Each collects vast swaths of data from users, including network activity, location data, and browsing and search histories. The department feels is an active participant in China's civil-military fusion and is subject to mandatory cooperation with the intelligence services of the CCP. "This combination results in the use of WeChat and TikTok creating unacceptable risks to our national security," a statement from the commerce department said.
ALSO READ: More data privacy headaches for Facebook and Google
"Today's actions prove once again that President Trump will do everything in his power to guarantee our national security and protect Americans from the threats of the Chinese Communist Party," Wilbur Ross, Department of Commerce Secretary, said in a statement. "At the President's direction, we have taken significant action to combat China's malicious collection of American citizens' personal data, while promoting our national values, democratic rules-based norms, and aggressive enforcement of US laws and regulations."
The details
The department categorically said any moves to distribute or maintain WeChat or TikTok apps, their constituent code, or application updates on an online app store will be prohibited as of September 20, 2020. It is also prohibited to use WeChat for transferring funds or processing payments within US.
Further, as of September 20 for WeChat and as of November 12 for TikTok, it is also prohibited to provide Internet hosting services enabling their functioning or optimization; any provision of content delivery network services on these apps; any provision directly contracted or arranged internet transit or peering services enabling the function or optimization of the mobile application within the US; and any utilization of the mobile application's constituent code, functions, or services in the functioning of software or services developed and/or accessible within the US.
ALSO READ: Digital contact tracing and why Americans have a problem with it
TikTok has been given time till November 12 to address the national security concerns, and if found satisfactory the prohibition orders may be lifted. However, the government may identify any other prohibitive transaction relating to the two apps at a future date.
The extended deadline for TikTok is interesting given that it is in negotiation with a consortium of American companies led by Oracle and Walmart for a takeover of operations. The app has over 100 million users in US.
However, Secretary Ross told Fox Business News on Friday that the new rules were "separate" from the ongoing negotiations between TikTok and the tentative US buyers. "However, if there is no a deal by November 12 under the provisions of the old order then TikTok also will be, for all practical purposes, shut down," he said.
The response
Both the companies have issued statements expressing regret over the decision.
"Our community of 100 million US users love TikTok because it's a home for entertainment, self-expression, and connection," the company said, "and we're committed to protecting their privacy and safety as we continue working to bring joy to families and meaningful careers to those who create on our platform," the statement issued by Tiktok said.
Tencent, WeChat's parent company, issued a statement saying, "WeChat was designed to serve international users outside of mainland China and has always incorporated the highest standards of user privacy and data security. Following the initial executive order on August 6 we have engaged in extensive discussions with the US government, and have put forward a comprehensive proposal to address its concerns. The restrictions announced today are unfortunate, but given our desire to provide ongoing services to our users in the US — for whom WeChat is an important communication tool — we will continue to discuss with the government and other stakeholders in the US ways to achieve a long-term solution."