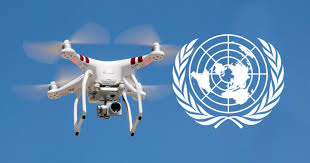 The United Nations' aviation agency, the International Civil Aviation Organization (ICAO), is planning to have a singular ledger for drone registration. The main purpose of this move is to ease things for law enforcement as with a record of all drones registered at one place, in case of any issue, they don't have to sift through each country's individual UAV ledger.
It is not yet clear as to who will create and maintain the proposed registry. ICAO is responsible for charting uniform regulations for drone usage across the globe and setting civil aviation standards in its 191 member countries. So, most probably it will only maintain the registry.
The registry is a precursor to the global regulations on drone flying and tracking that ICAO intends to create. The rules could follow the pattern of the US's regulations for commercial UAVs, China's registration rules or the anticipated set coming out of the European Aviation Safety Agency (EASA).
As of now, drone registries are not really complete, active, or even mandatory in many parts of the world. The US civilian drone owners' registration system was started in December 2015, but it is still not clear if it is mandatory for drone users in the US to register or not. In the UK, there was a move to regulate drone use earlier this year. This has also not turned out to be a very smooth process till now.
All said and done, with more and more drones flying in the skies, the need for regulating drones is becoming all the more pertinent. A centralized database would surely ensure better management of these drones.