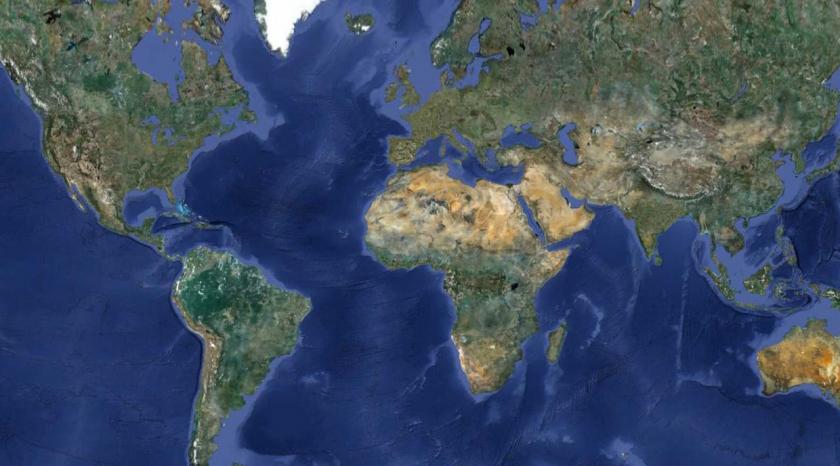 UN Environment, Google and the European Commission's Joint Research Centre have recently introduced a ground-breaking app for monitoring freshwater ecosystems. The app was launched at 4th UN Environment Assembly in Nairobi, Kenya.
The web-based platform uses big data and conservational science opening new realms to a whole new data analysis that would have the power to reshape or remodel the modus operandi used to measure human beings' environmental impression.
App Features
The application is free to download and combines the tech Giant's know-how in satellite-data, Cloud computing, earth observation and artificial intelligence along with United Nation's scientific know-how and data expertise to prove how water bodies are changing globally with the passage of time. The application was presented during the United Nations Science-Policy-Business forum in Nairobi, at the United Nations Environment Assembly.
Speaking at the Assembly, Joyce Msuya, Acting Executive Director of UN Environment said, "We will not be able to achieve the 2030 (Sustainable Development) agenda without using frontier technologies and integrated data to influence our behaviour."
UN Environment and Google wishes to mutually execute a platform for open-source data and analysis which be the roadmap towards ending poverty, inequality and that would guarantee that our plant survives in the long run, a resolution that was adopted by all members in 2015.
Primarily, the focus would be on freshwater biodiversity that would include mountains, forests, wetlands, rivers and lakes. The mentioned areas accounts for 0.01% of the global water bodies but they are able to provide habitation for almost 10% of known species and there is enough evidence to prove that there is a substantial loss in freshwater biodiversity globally.
This application would provide satellite images with downloadable statistics and current trends and help Members understand thoroughly the changes taking place in the water bodies, identify new or lost water bodies and also recognise the exact locations where the changes are taking place. In the future, it is expected that this project would also be implemented for air quality and oceans.
Future Impact
UN Environment also believes that the implication of this project would have a practical approach at community level as it would recognise the foremost issue and how is it affecting the communities nearby.
Speaking at the Assembly, UN Environment, Chief Statistician, Jillian Campbell said that this application would empower countries to track the progress on Sustainable Development 6.6 which pursues to terminate devastation of water and water-related ecologies and also recover those species that have been degraded.
Team Leader, Google Earth, Brian Sullivan emphasised that this tool would be freely available for all non-commercial use as this is a critical environmental stage and everyone deserves to play their role and have access to Google's computing resources to achieve these goals.
Google currently has 11 million images, more than 200 public datasets and are constantly adding new ones as well. The only plan for Google is anyone with internet connection can have access to unlimited data.
Speaking at the Assembly, Senior Scientist, European Commission Joint Research Centre, Andreas Brink said that water is changing all the time and is highly dynamic. Even for decision makers it is of vital importance to understand where water is regular and consistent way.
To understand the current situation, it is important to open the doors of the past. The 2019 forum was marked by the unveiling of two vital initiatives: the first international Working Group on Big Data and Artificial Intelligence Convergence, and the Green Technology Startup Hub.