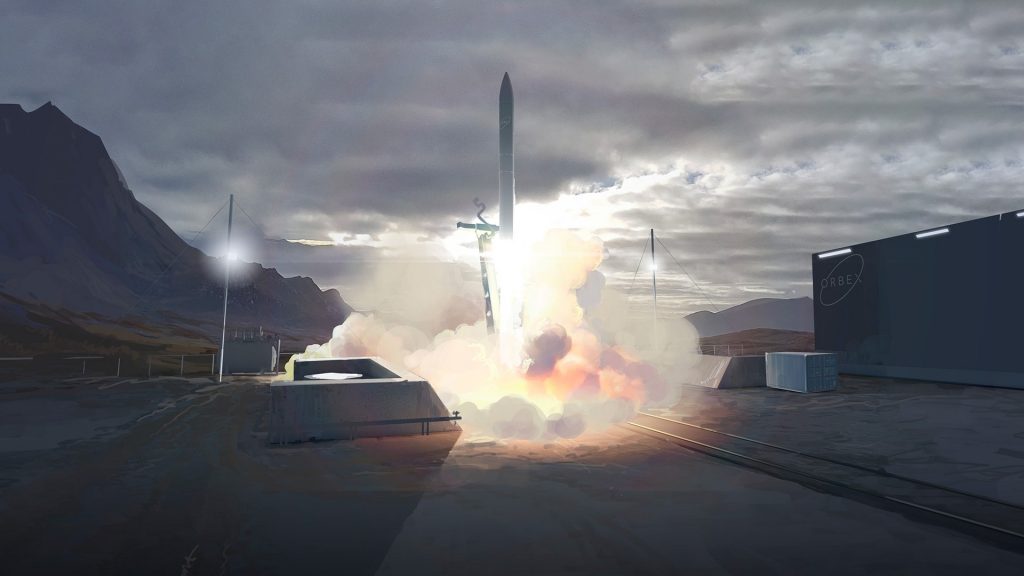 UK government plans to establish a new National Space Council, a new spaceport for small satellites as part of its space strategy. Opportunities are booming in the space sector and the UK intends to play a bigger role in the future.
The UK Space Agency and Cornwall Council have earmarked £20 million for developing facilities in Spaceport Cornwall that would enable the launch of small satellites from Cornwall by 2020. Cornwall Council will contribute £12 million and UK Space Agency around £7.85 million for the joint project. Cornwall and Isles of Scilly Local Enterprise Partnership will contribute £0.5 million.
"This announcement is the culmination of 5 years' hard work and will be transformative for Cornwall", says Mark Duddridge, Chair of the Cornwall & Isles of Scilly Local Enterprise Partnership
Duddridge further adds that this would put UK at the heart of the international satellite launch market, offering affordable access to space, and will inspire a generation.
Spaceport Cornwall is expected to generate 150 new jobs and allow the UK to emerge as a big player in the expanding global small satellite launch market.  Through the new spaceport, UK would be able to launch small satellites worth £3.9 billion by 2030. The move will also boost space entrepreneurship ecosystem in the UK.
The UK government is collaborating with the United States to establish the required technical and legal safeguards for US space launch vehicle operations from UK launch sites. The US State Department has already approved a Technical Assistance Agreement (TAA) that allows for detailed technical discussions and strategic planning, as per the UK government. Virgin Orbit is also investing around £2.5 million in the project, and would operate its LauncherOne system and Cosmic Girl carrier aircraft from there.
Also Read:UK Space Agency creates LaunchUK to provide info on UK space sector
UK Aviation Minister Baroness Vere says, "The development of Cornwall's horizontal launch spaceport is a fantastic example of the UK spaceflight industry's innovation and expertise".
Government support and collaboration with operators like Virgin Orbit will help cement the UK's position as an aviation world leader, unlocking potential and creating jobs, Baroness Vere further adds.
Julian German, Leader of Cornwall Council, says, "Cornwall is the birthplace of innovation and technology and space is at the heart of our 21st-century economy. With assets like Spaceport Cornwall, world-class mission control facilities at Goonhilly Earth Station and superb digital connectivity, Cornwall will play a vital role in the growth of the global space economy".
"We are very proud to play a role in bringing space launch back to Britain – with a revolutionary new level of flexibility and responsiveness. The Virgin Orbit team has now demonstrated every major assembly of our LauncherOne system and is within arm's reach of bringing to the UK", says Dan Hart, CEO of Virgin Orbit.
The development of the new spaceport in Cornwall and UKs new vertical launch spaceport in Sutherland will make the UK a formidable leader in the new space age and a lucrative investment destination in Europe, believes Business Secretary Greg Clark
National Space Council on US lines
The UK will continue to be a key member of the European Space Agency and is deliberating setting up a national investment program to build new global partnerships, capitalizing on a sector that is worth more than £70 billion and building capabilities for business.
The three priority areas in the UK's National Space Framework would be – Prosperity and Knowledge; Security and Protection; and Global Influence
Chris Skidmore, UK Science Minister, says "Satellite technology is crucial to our daily lives, for observing the Earth and gathering vital climate change data, and the space industry is growing rapidly with 42,000 jobs across the country. Establishing a National Space Council is a landmark occasion and will help put space at the heart of government policy".
"The creation of a National Space Council is a critical step to a more joined up approach across government to support the growth of the UK space sector and mirroring the approach taken in the United States", says Andy Green, President, UKSpace.
Also Read:Key UK space asset, crucial to monitoring climate change, seeks financial help to stay afloat