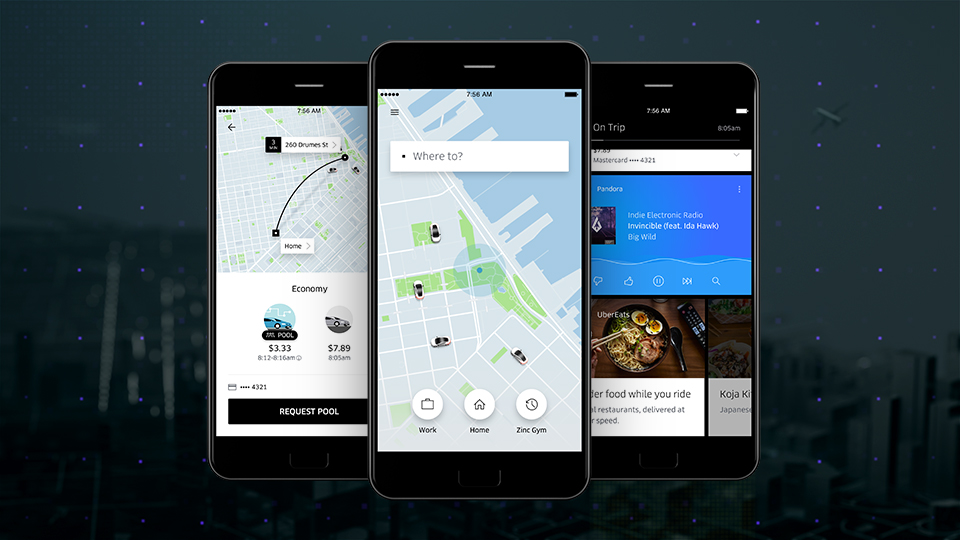 In a move that has appalled thousands of users, ride-hailing service Uber has changed the way it collects location information through its app. An update introduced on Nov 23 (3.222.4) has stripped the users of 'While Using the App' option. Now, you can either allow Uber to access your background location 'Always' or 'Never'.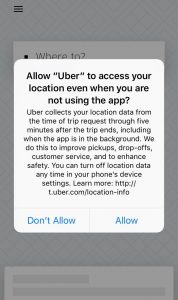 Uber claims that the data generated will be harvested to improve its services. An Uber spokesperson told TechCrunch in a statement, "We're always thinking about ways we can improve the rider experience from sharpening our ETA estimates to identifying the best pick up location on any given street. Location is at the heart of the Uber experience, and we're asking riders to provide us with more information to achieve these goals."
When Uber revamped its mobile app earlier this month — shedding a design it had adopted in 2012 — the $63-billion taxi aggregator indicated that the new app will learn from a user's routines. "So if you're a frequent rider you'll see 'shortcuts' that predict where you could be headed. This means you can get moving with just one tap. Soon you'll also be able to connect your calendar with Uber," the company said in a press release.
This new privacy update would also pave the way for a new feature Uber is itching to introduce. The app would soon enable users to set their destination to a person instead of a place. By syncing your contacts with the app and typing the name of a person into the search bar, you'll be on your way once your contact shares their location.
However, it remains to be seen how many users are actually comfortable with sharing their location with Uber 24×7.
"While my cellphone settings for most apps are either 'While using' or 'Never', but I was startled to see that the latest update of Uber app, which washed away the 'While using' option under Location Services in Setting. Users were left with either 'Always' or 'Never' option. If we select 'Always', it will run in background (uselessly tracking your location) all the time, even when not in use. You can still use the app if selected 'Never', however, you need to manually enter pickup address each time. Whether Uber will benefit is a moot, but 'always' access could surely be a battery guzzler. It will not help Uber in any way, will it?" quizzes Huzefa Motiwala, Head Marketing at Leica Geosystems.
The reaction on Twitter has also not been very positive: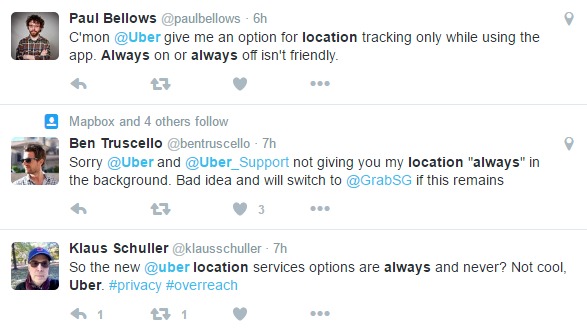 What do you think? Tell us in comments.