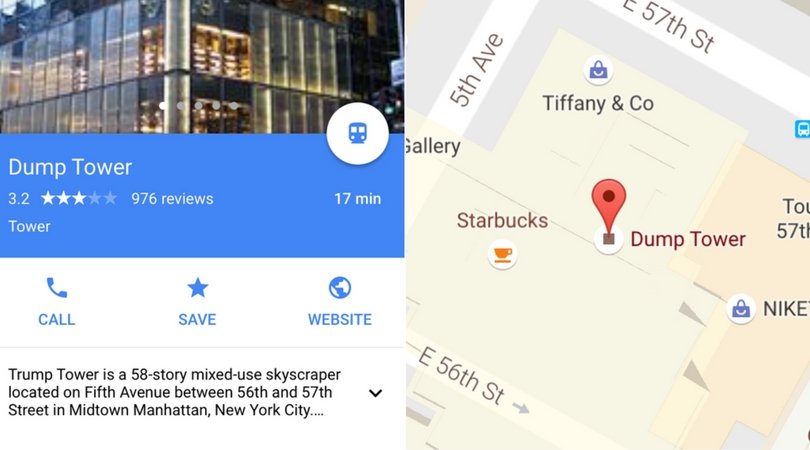 So, Google Maps fell victim to cyber vandalism this weekend, and the prankster in question isn't a fan of Donald Trump. The US President-elect's downtown New York building, Trump Tower, was renamed as 'Dump Tower' by someone on Saturday.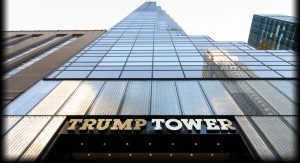 Even as Internet users had a field day joking about the incident, Trump decided to keep mum about the issue. He has been using the Manhattan building as his transition headquarters.
It should be noted that Google is no stranger to pranks like this. In April 2015, a business called 'Edwards Snow Den' showed up in the middle of the White House, pointing to the former NSA contractor and whistleblower Edward Snowden. In another incident, a user sneaked in a drawing of an Android bot urinating on an Apple logo in Google Maps.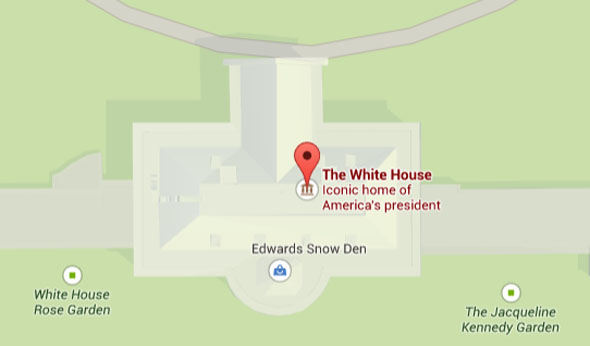 Following these events, Google temporarily shut down its crowdsourced mapping and map editing tool called Map Maker. Earlier this month, the search engine giant decided to retire Map Maker and integrate the standalone product directly into Google Maps. This transition was announced to encourage contributors to use Google's Local Guides program.
Also read: Google pulls the plug on crowdsourced map editing tool Map Maker
Now, since Google Maps are no longer accepting crowdsourced edits, it seems like a Google employee deliberately hit 'confirm' on an edit requesting to change the name of Trump Tower to 'Dump Tower'.
A spokeswoman for Google told The Huffington Post on Sunday: "Some inappropriate names were surfacing in Google Maps that should not be, and we apologize for any offense this may have caused. Our teams immediately took action and have fixed the issue."