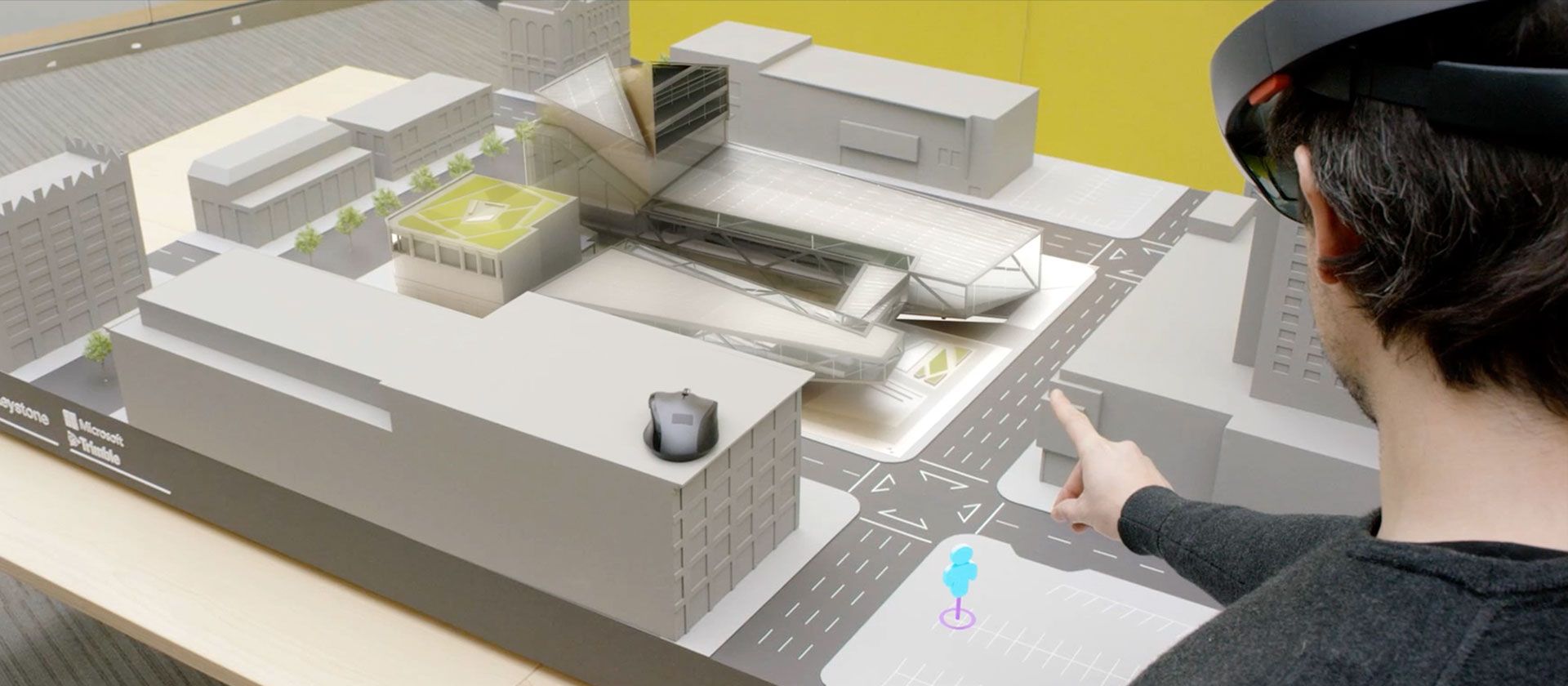 There is a path breaking announcement from Trimble with this ground breaking innovation! It is bringing Microsoft HoloLens technology closer to AEC industry, that will transform the design and construction workflows. This announcement came at the Microsoft's Build Developer Conference held this week in San Francisco, where a proof of concept was demonstrated. This is part of efforts from Microsoft to bring in this technology to the commercial world.
As part of this, Trimble announced that the focus for now will be on integrating Microsoft HoloLens with Trimble® Connect, SketchUp and Trimble V10 Imaging Rover.
The collaboration allows us to explore ways to augment today's technology with solutions that allow individuals to more effectively interpret and interact with physical and digital information and their spatial relationships with HoloLens transforming how architects, engineers, contractors and owners work.
Using Microsoft HoloLens and Trimble SketchUp, architects will be able to experience their SketchUp models as holograms placed in the real world—enabling them to quickly analyse various "what if" design scenarios in the context of the physical environment. The demonstration also illustrated how using Trimble Connect with HoloLens holographic technology enables remote teams to effectively review and collaborate in order to resolve construction related issues in real time.