Operation, finance, charging infrastructure and technology adoption are some of the barriers to electric bus adoption India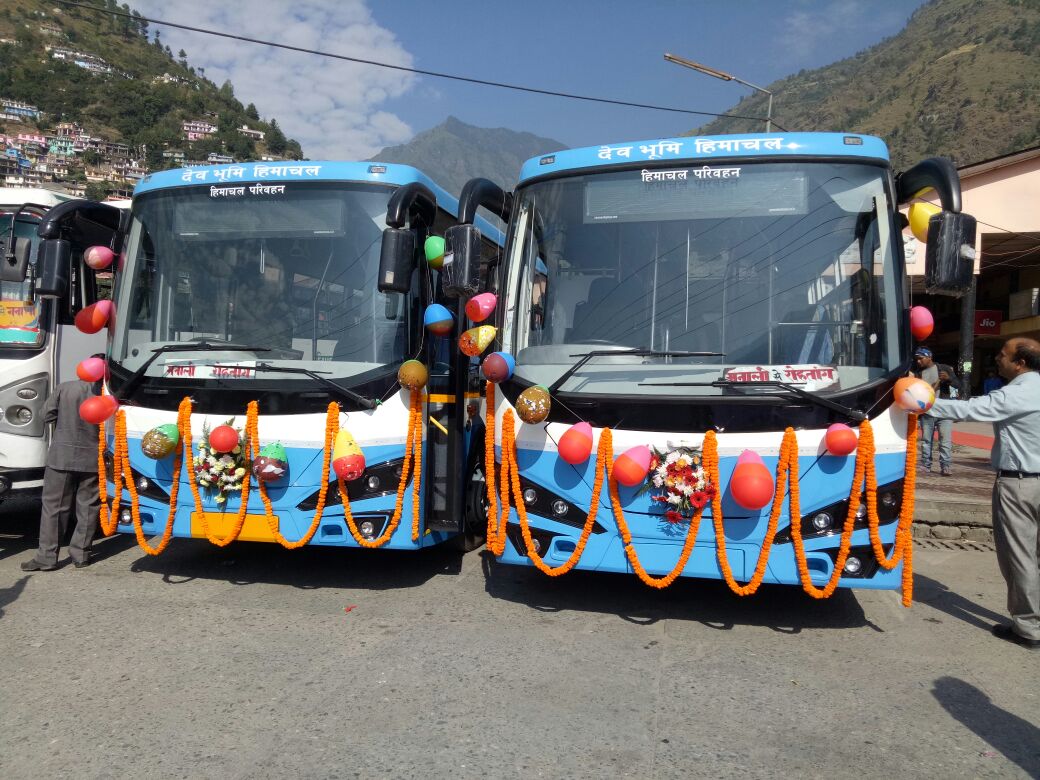 If the numbers are compared, there is a steady decline in the bus procurements and bus ridership in India over the years. Which means that most of the public transport systems in India are running under severe operational losses. Now when additional electric buses are meant to be procured, it needs severe considerations as because currently, the capital costs of the electric buses are already so high and procuring these in the existing cases of operational loses might be a big challenge for Indian cities.
The schemes that are in India, such as FAME, are stating mostly about subsidies and incentives over mostly the capital costs. However, now probably it is time to look at new mechanisms and ways of funding that covers even the operational and functional costs of these cities, such that the authorities feel confident about having smooth transitions as innovative financial mechanisms.
Innovative and inclusive policies that take care of all the aspects when it comes to bus procurement, purchase, operations and maintenance needs to be formulated keeping in mind all the important parameters. Now once they are formulated, it needs to be ensured that these are strictly implemented as implementation has been a major setback in our country, not only for electric vehicles but almost most of the innovative ideas fail to succeed due to poor enforcement.
Types of Uncertainties:
Some of the key uncertainties of the current situation of E-Buses adoption across India are listed below.
Operation
Standardization of contractual models
Promotion of OPEX model over CAPEX model to dissociate the risks associated with capital and ownership
Upskilling of people to manage the operation of electric buses
Replacement of old buses (when demand is constant)
Overloading or overcrowding of buses will reduce battery life. Route planning to avoid routes that have high load factors
Exploring new partnership models
Contract management
Finance
Provision of subsidies based on the range of the battery and length of the bus and contract/ operational model
Achieving scale to reduce costs
Access to capital and finance models
Charging Infrastructure
Standardization of charging infrastructure for interoperability and better optimization
Special tariffs for charging electric vehicles to encourage adoption
Shift to clean power sources
Technology
Establishing a local manufacturing base to reduce dependency and costs
Innovation in battery technologies to improve efficiency and reduce costs
There could also be other uncertainties such as economic, political and social uncertainty where people tend to change their choices based on various criteria.
The electric buses, particularly for public transport, face some severe challenges both economically and politically particularly in STUs when they want to operate the electric buses in a smooth manner.
The absence of standard deliverable performance parameters is missing and hence it is difficult to finalize technical specifications and a huge difference in quoted rates for identical products can be seen.
There is a major in-house technical know-how gap and hence exposure in whatever form is required for the proper functioning of the purest form of E Buses.
There is also the issue of high perennial costs and high staff costs for the estimation of the operating and maintenance costs of it.
There is a lack of or infrequent sources of capital investment and the fleet is overaged.
There are other issues such as irrational taxes, infrequent fare recessions, uncertainty about support infrastructure, cost of ridership.
These above factors are resulting majorly in the decrease in the ridership in these public transports accompanied by the competition of 3 wheelers, aggregated cabs such as Ola and Uber and also privately-owned cars.
With the enthusiasm to adopt Electric buses and make India an electric and green country, many risks and uncertainties come hand in hand along with it. However, if proper steps regarding the formulation of policies, laws and regulations, implementing and monitoring is done in a periodical interval regularly, then the success of the e busses in India wouldn't be that far away.
Recommendations:
Some of the recommendations are such as the following:
The assigned or responsible authorities should create a clear roadmap for the transition and it is important to cater to all the stakeholders to this when it comes proper transition from the traditional ICE engine vehicles to the electric ones especially for buses.
There should be proper identification of potential funding sources to ensure long term and sustainable running and functioning of these e buses.
There should be a very strong identification and analysis of a viability gap.
Operations, planning and the infrastructure demand and requirement of the same should be assessed with proper data and methodology.
The infrastructure that would be built for the smooth functioning of these electric buses, even if they support infrastructure, they should be sustainable and resilient in nature.
There should be proper planning and coordination with the other departments such as power and energy departments to ensure the upgradation and maintenance of these energy infrastructures where needed.
Clarity about resale value, spare parts availability, BMS and recycling, leasing and tariffs: all this information should be provided at one single source, to start with, maybe a simple website where all the information is linked together in a single platform!
Lastly training, capacity and skill building is a major component that needs to be strictly focused upon because these would also ensure in the smooth operations of the electric buses in a major way.