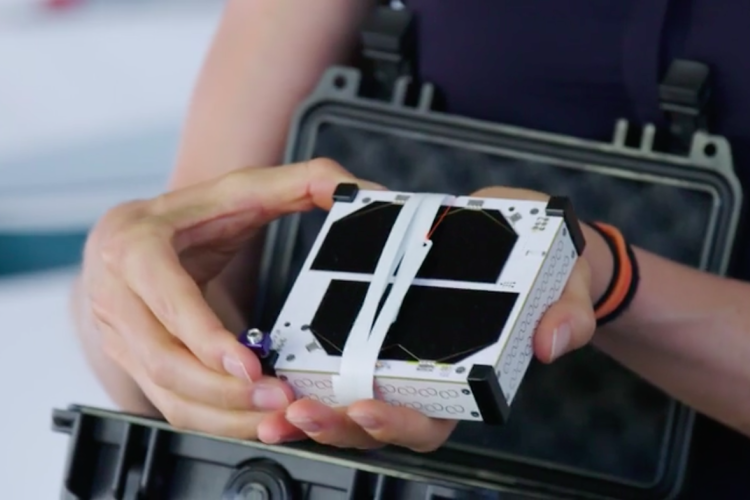 In a significant breakthrough, San Francisco-based startup Swarm Technologies has announced commercial availability of its data network at as low as $5/month per device through annual subscription plan. More than 200 companies have already signed up for early access to join the Swarm network, Swarm CEO and co-founder Sara Spangelo, announced in a blog.
The company plans to complete its constellation of 150 small satellites constellation by 2021 after receiving nod from the Federal Communications Commission (FCC) in October last year. In fact, Swarm's satellites were so small that at one point of time FCC was worried that they would be difficult to track and would pose danger to others in orbit. Each Swarm cubesat is 11 x 11 x 2.8 cm in dimension and weighs about one-thousandth as much as SpaceX's Starlink satelites.
ALSO READ: New FCC rules make small satellite licensing easier, faster, and cheaper
With challenges around device connectivity and prohibitory pricing remaining a challenge that left millions around the world unconnected, Swarm claims that from the shipping lanes of the Bosphorus to the farmlands of California's Central Valley, its affordable network can now connect IoT devices at an unprecedented scale. "Now, every person and IoT device can have affordable access to two-way data services from any point on Earth at all times," Spangelo said. "Our global network enables customers to build their businesses and scale them globally overnight by harnessing the power of small satellite connectivity."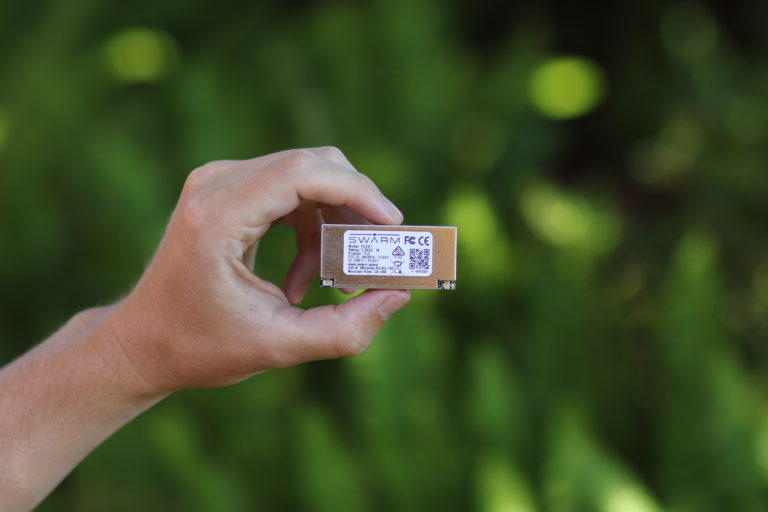 Swarm's satellite modem, the Swarm Tile which comes for $119, is designed to be embedded into a circuit board design, and connects IoT devices to Swarm's network, providing two-way data transfer.
Opening new markets
With about one-tenth the the cost of existing satellite solutions, Swarm opens up new markets for connectivity for solution providers in precision agriculture, vehicle tracking and telematics, maritime and fishing, energy, and logistics industries.
For instance, Ford has tied up with Swarm for a pilot program to enhance its Transportation Mobility Cloud. Ford subsidiary Autonomic, a smart mobility platform, facilitates communications between different components of mobility systems, including vehicles, mass transit, city infrastructure, and service providers. Swarm's network of low-cost satellites would ensure coverage for critical services where cell service is spotty or unavailable, such as relaying an airbag deployment message from a car to a monitoring center.
The company was earlier in the eye of the storm in March 2018 when it launched four satellites without permission from the FCC. Interestingly, the four satellites were launched on a PSLV rocket of Indian Space Research Organisation (ISRO). However, since then Swarm has mended its relationship with FCC and got due approval for the 150-satellite constellation in October 2018.
Digital connect
Internet connectivity has been a focus area for tech companies in recent times with Amazon revealing its plans to invest $10 billion for launching a LEO satellite constellation for eliminating Internet dark spots specifically in the US, even as SpaceX has been on a mission this year to bolster its Starlink constellation and has been launching at an average of one mission per month. SpaceX says it needs about 20 more launches to provide Starlink Internet coverage over nearly all of the populated world, and roughly 10 could enable coverage of higher latitude regions, such as Canada and the northern United States.
ALSO READ: Amazon lines up $10 billion for satellite-based Internet project Kupier
While Internet satellite technology is extremely expensive to deploy, they could critical for areas beyond the reach of traditional fiber or wireless networks, helping expand Internet access to households and communities. They could also prove crucial when hurricanes or other natural disasters disrupts communication. With COVID-19 accelerating the digitalization process, the transformative nature of digital technology could emerge as a true enabler for all.