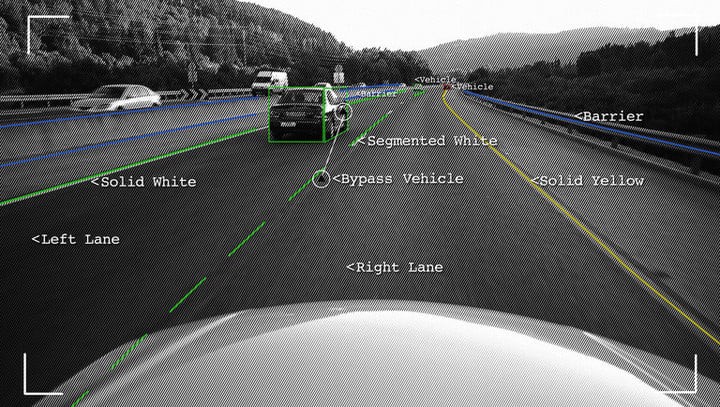 With modern technology witnessing exponential growth, the day isn't too far when commuters will have to barely do backseat driving to reach their destinations. A major prerequisite for such a scenario is High Definition (HD) maps that will take self-driving vehicles from Point A to Point B without requiring human intervention. Let us have a look at some of the startups that are working in this direction.      
Mapbox
The HD mapping startup was founded in 2010 to offer custom maps for non-profit organizations. Since its inception, Mapbox has made a place for itself in custom maps market and is also viewed as an alternative to some of the major players like Google Maps (that offer limited options), TomTom and Here Technologies. The San Francisco-based location mapping technology company supports customers using applications like Snapchat, AirBnB and Pinterest. Mapbox has 400 employees with Eric Gundersen (CEO) and Peter Sirota (SVP) at the helm.
DeepMap
This 3D mapping organization was founded in 2016 by James Wu and Mark Wheeler, who have also assisted in building maps and many more applications at Google, Apple and Baidu. Its headquarters are at Palo Alto, California. DeepMap delivers scalable and easy to maintain HD mapping service for self-driving cars that meets the safety and precision norms required for production level autonomous vehicles.
Carmera
This startup, founded in 2015 by Justin Day and Ro Gupta, has its headquarters in New York. It provides real-time HD maps and navigation for autonomous cars and 3D scene reconstruction and site analytics data for professionals in architecture and construction. Carmera calls its platform a 'street intelligent platform'. The company is offering solutions/services to make cities smarter.
Mapper
Mapper was founded in 2015 by Alonso Patron and Nikhil Naikal and has its headquarters in San Francisco. The startup has also launched its own on-demand maps product. The approach of mapper is extremely simple and cost-effective: it recruits drivers from cab services like Uber and Lyft to get mapping data using sensors. Mapper's own software then converts all raw data coming from LiDAR and cameras into an HD map that is accurate within a couple of inches.
Civil Maps
Based in San Francisco, this HD mapping startup was founded in the year 2015 by Anuj Gupta, Fabien Chraim, Scott Harvey and Sravan Puttagunta. The company provides what it calls a "scalable, edge-based mapping and localization platform". This helps automotive original equipment manufacturers (OEMs) and map providers in a big way to boost their self-driving programs. According to Crunchbase, Civil Maps provides a sensor-agnostic cognition platform and pipeline that enables city scale HD 3D mapping, edge mapping and localization.
Kuandeng Technology
Kuandeng Technology was founded by Liu Jun in Beijing. This startup is dedicated to developing an array of applications for self-driving cars via intelligent HD maps. According to Crunchbase, its core technologies include deep learning, image recognition, 3D vision, robotics, map construction and Big Data Cloud services based on it. The company has strong innovation capabilities and deep technical experience. Kuandeng has been cooperating with a number of car manufacturers with its commitment to productize autonomous driving technology.