Even as the International Space Station conducted an emergency maneuver on September 22 to avoid collision with a piece of space debris, various departments within the US government are working on orbital debris mitigation. On September 24, the Combined Force Space Component Command Public Affairs announced that its 18th Space Control Squadron will now share more precise data publicly on debris-on-debris conjunction predictions via www.Space-Track.org. Previously, the 18 SPCS was publicly releasing only debris-on-active satellite conjunction prediction data due to limited conjunction screening and reporting capacity.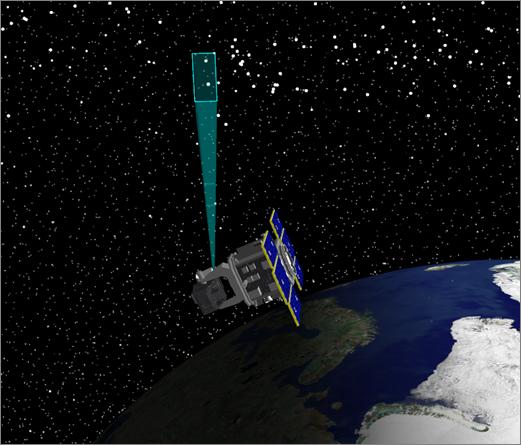 Meanwhile, the Federal Communication Commission (FCC) has proposed new regulations for orbital debris mitigation. The new rules, published in the Federal Register on August 25, 2020, are intended to help ensure the sustainability of space in the light of innovations in satellite technologies and the increase in number of launches. The commission is seeking comments on several issues, including on-orbit maneuverability requirements, performance bonds for satellite disposal, and indemnification obligations. Comments are due October 9, 2020, and reply comments are due November 9, 2020.
ALSO READ: Emergency maneuver by ISS to avoid debris underlines why space traffic management is crucial
FCC's new regulations
FCC's draft of the new rules, which initially came out in April and updates the earlier 2004 regulations, proposes, among other things, greater details and clarity regarding collision risks and safety measures, spacecraft tracking and data sharing, permissible orbital dwell periods, and casualty risk assessments. Two of the amendments it has proposed — 25.271 and 25.282 — are effective September 24, 2020, while the others contain information collection requirements that are not effective until approved by the Office of Management and Budget. 
Amendment 25.271 deals with control of transmitting stations, which mandatessatellite operators to ensure secure satellite commands against unauthorized access and use, while amendment 25.282 obligates coordination of frequencies during orbit-raising maneuvers.
It may be mentioned that the current standards for assessing collision risk, e.g., NASA standards and Orbital Debris Mitigation Standard Practices, only look into collision probability associated with a single satellite of the constellation. However, in light of the thousands of new satellites proposed to be launched, the FCC is considering a new collision risk threshold.
The commission also proposed that satellite operators disclose the extent of maneuverability of the planned space stations besides inviting comments on how commercial operators could be encouraged to limit their post-mission orbital lifetimes against the current federal policy that requires post-mission spacecraft disposal in no more than twenty-five years.
More data from 18 SPCS
Today's announcement by the Combined Force Space Component Command Public Affairs specifies that the 18 SPCS is now screening over 27,000 objects in space (increasing its capability by a whopping 350%) and reduce almost one-third the daily number of legacy low to no-risk early conjunction reporting to satellite owners and operators. This will "improve spaceflight safety by reducing the number of unnecessary conjunction reports," said Lt. Col. Justin Sorice, 18 SPCS commander.
ALSO READ: How many satellites orbit Earth and why space traffic management is crucial
The 18th SPCS monitors approximately 3,200 active satellites for close approaches with approximately 24,000 pieces of space debris, and issues an average of 15 high-interest warnings for active near-earth satellites, and ten high-interest warnings for active deep-space satellites, each day. This information is also shared with 100-plus governmental, academic, and commercial partner organizations from 25 nations through formal Space Situational Awareness data sharing agreements, and www.Space-Track.org.
The Combined Force Space Component Command (CFSCC) is a US-led multinational subordinate command of United States Space Command with tactical control of American and multinational space forces.