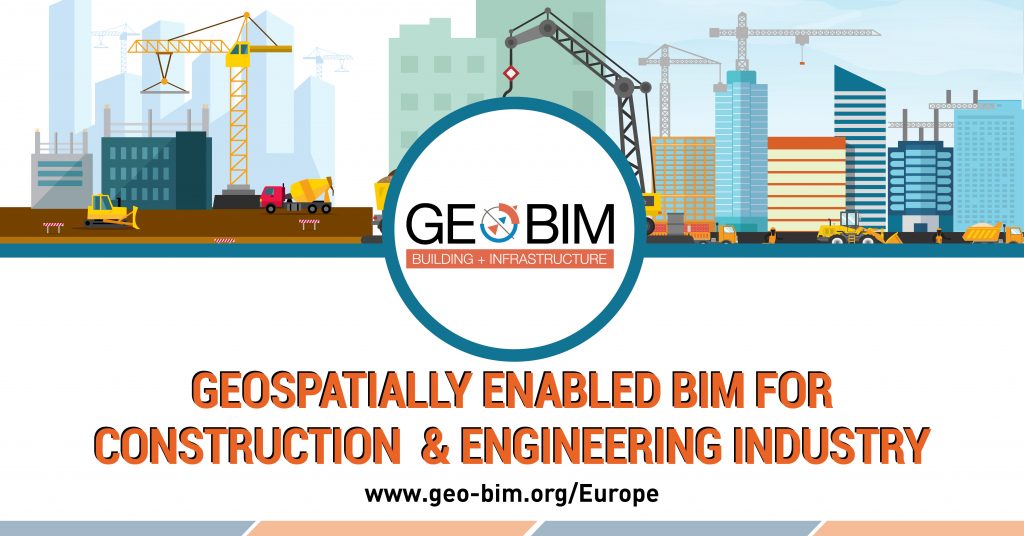 GeoBIM 2016 is just around the corner. Are you attending? The conference aims to highlight the critical role of geospatial technology in BIM processes within the European construction sector. The upcoming edition of GeoBIM Europe will focus on problem solving approaches and facilitate discussions between the users and technology providers with the ultimate goal of finding solutions to some of the major challenges faced by the users. Wondering what the talks will be about? Here's a little sneak peek!
Join us to discuss the following:
Discussions on the relevance in of GeoBIM in Europe– for BIM Level 2 and the UK BIM Alliance, and for BIM Level 3, Digital Built Britain, Building Smart and OGC.

Gaming technology is currently seen as the most promising approach to BIM and asset management improvements. Find out how!

How to integrate geospatial environment with BIM, for them to work seamlessly alongside each other? We'll have answers for you.

A newly formed 'EU BIM Task Group', co-funded by the European Commission, has over 20 European member states with representatives of public procurers, public building and infrastructure owners and policy makers. Find out more at the conference.

Did you know that the ability to move data between software tools in BIM, CAD, and GIS without losing detail or accuracy becomes vital?

Discover how understanding BIM process is resulting in successful execution of construction projects.

Open-BIM standards help in exchange of information between contractor, project organization and maintenance is standardized. Join us to learn more about the benefits of BIM.

Presentations will address how the reality of city infrastructure of today will be taken into account with the space planning requirements of tomorrow.
GeoBIM Europe will be taking place from November 24- 25, 2016, in Amsterdam, Netherlands. We're looking forward to greeting you at the event. Don't forget to bring your questions!