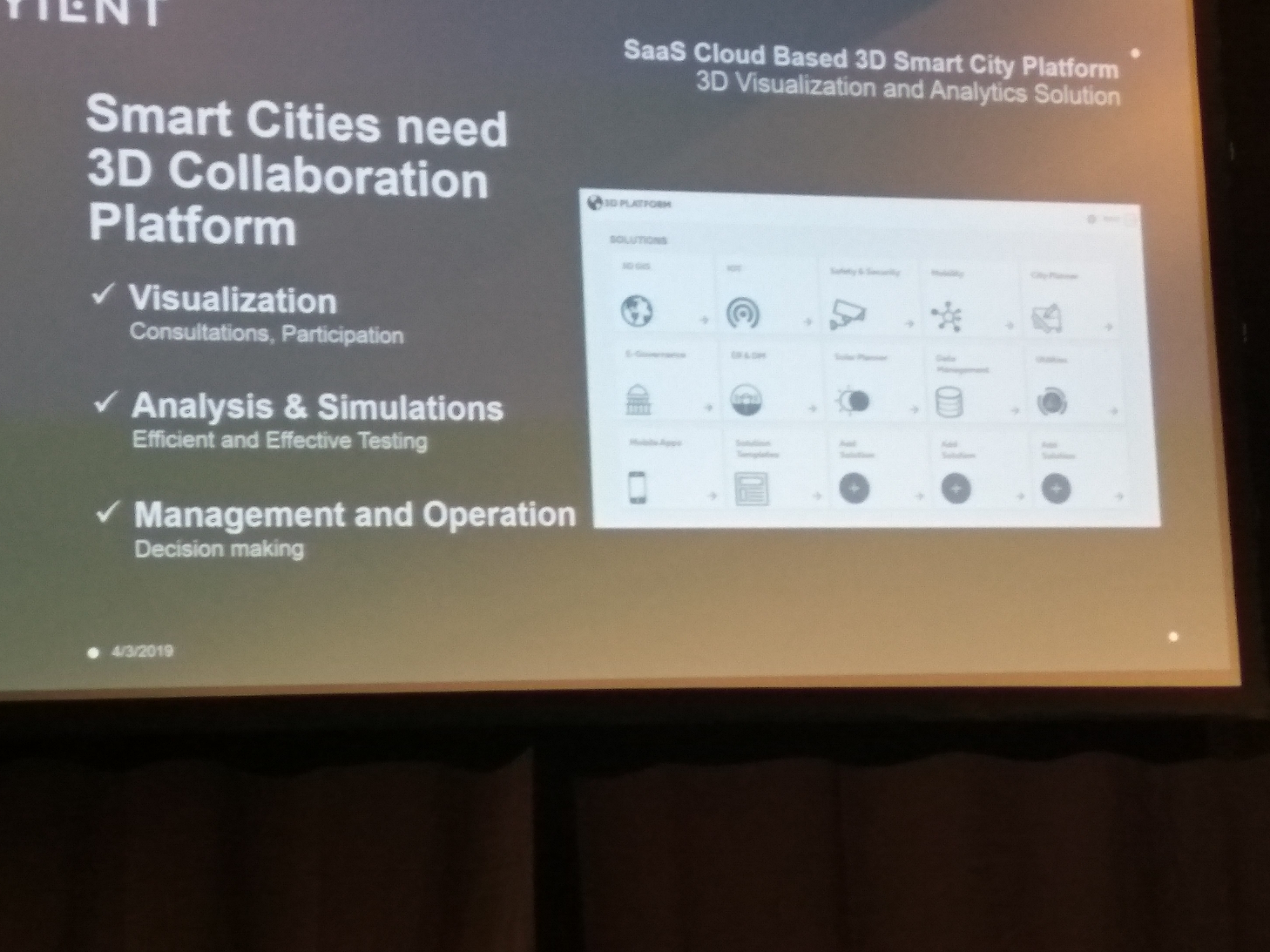 Only smart infrastructure can create smart cities! That was the underlining point put forth by a group of experts during a series of sessions on Smart Cities, on the second day of the Geospatial World Forum 2019. With over 7.5 billion (and counting) people to cater to, infrastructure planners and policy-makers have their job cut out: to develop cities that can take the burden of growing population and are resilient enough to stand the test of time, not to mention floods, earthquakes and other natural calamities.
But how do you build cities that are both smart and resilient, and does geospatial technology help build such cities? "We as professionals are duty-bound to do things for the future generations, said Dr Zaffar Sadiq Mohamed-Ghouse, Executive Director, Strategic Consulting, Spatial Vision, Australia. Dr Mohamed-Ghouse was moderating an evening session on "City information modeling: Designing resilient cities".
"In Glasgow, we try and work on better use of data, evidence-based development, informed decision-making and thorough research (including market research) to achieve some of these goals," said Iain Langlands, GIS Manager, Glasgow City Council, United Kingdom.
Langlands added that they have developed an extensive digital model, which has three different gals that can be achieved at three different stages. "The first stage involves targets that are process centric, followed by those that are transaction centric, and finally the ones that are outcome centric. We are still far from the third stage," he said.
Similarly, Eric Jeansson, Geodata Strategist, City Planning Authority, City of Gothenburg, Sweden, said, "Risk assessment is a key part of developing a city information model. Apart from focusing on the future needs of people, we must also focus on the challenges that our city may have to face in the near future. And that is why we have to design infrastructure that is resilient," he said.
Highlighting the need for "studying before development", Ette Vindum, Smart City Coordinator, Municipality of Vejle, Denmark, said, "We have set up several 3D models based on which we are, and will be, setting up infrastructure in Vejle. A 3D model helps us identify the potential problem areas and ways in which our infrastructure can best cater to our population," she said. All the speakers, however, agreed that geospatial tools can help build smart and resilient cities.