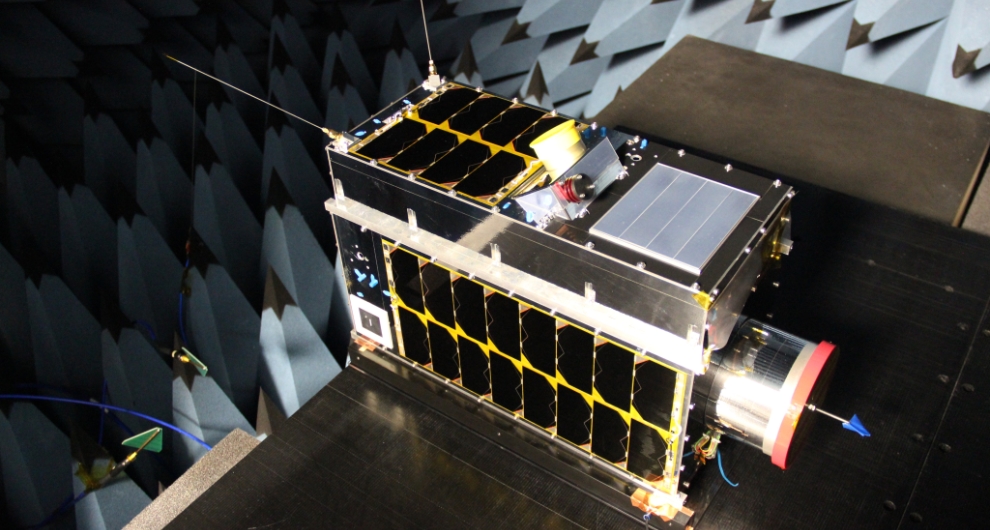 Canadian smallsat startup GHGSat has announced that the first results from its latest methane monitoring satellite Iris (GHGSat-C1) indicates five times better performance than its predecessor.
The Iris sensors were able to detect the controlled release of methane from a facility in Alberta, Canada. GHGSat said measurement of the controlled release confirmed an emission rate of 260 kgCH4 per hour, which is comparable to the emissions from a large landfill. GHGSat also flew an aircraft fitted with the same high-resolution sensor that Iris possesses at the same time over the site providing further data to validate the satellite measurement. 
ALSO READ: The burning Arctic, pandemics and the need for a green recovery
Unique methane detection sensors
Iris, which was launched into low-Earth orbit about two weeks ago, is equipped with a unique sensor that has the ability to detect methane emissions from sources 100 times smaller than any other satellite, but with a resolution 100 times higher. That means it can detect and quantify methane emissions from point sources as small as oil and gas wells, something that even the national space agencies can't do.
"Satellites are complex devices and it takes time to fully characterize instruments and optimize processing software to filter out noise from the signal. We have just begun that process with Iris," GHGSat CEO Stephane Germain said. "We expect Iris to attain 10 times better performance than Claire and are now even more confident that we will validate that performance in the coming weeks."
Claire is the company's demonstration satellite which has been in orbit over the past four years. Iris is the first of a new constellation of high-resolution satellites from the company. The next one, Hugo, is scheduled to launch later this year, with nine more to go up in orbit by the end of 2022.
ALSO READ: Satellites to pinpoint greenhouse emissions and air pollution
"These first results, advancing the state of the art in satellite monitoring of methane, are a testament to the great work done by our technical teams and our manufacturing partners. We are excited to deliver new insights for our customers using this expanded capability," Germain added.
Why methane monitoring
Methane may not be as abundant in the atmosphere as carbon dioxide, but its potential to cause global warming is several times more.
Satellite-based methane monitoring has been a domain of national space agencies so far, and GHGSat is the only one in the commercial space so far. The company uses its own satellites and aircraft sensors to measure greenhouse gas emissions directly from industrial sites; providing actionable insights to businesses, governments, and regulators. With proprietary remote-sensing and patented technology, GHGSat enables strategic decision making through monitoring and analytics services, with better accuracy, more frequently and at a fraction of the cost of other technologies.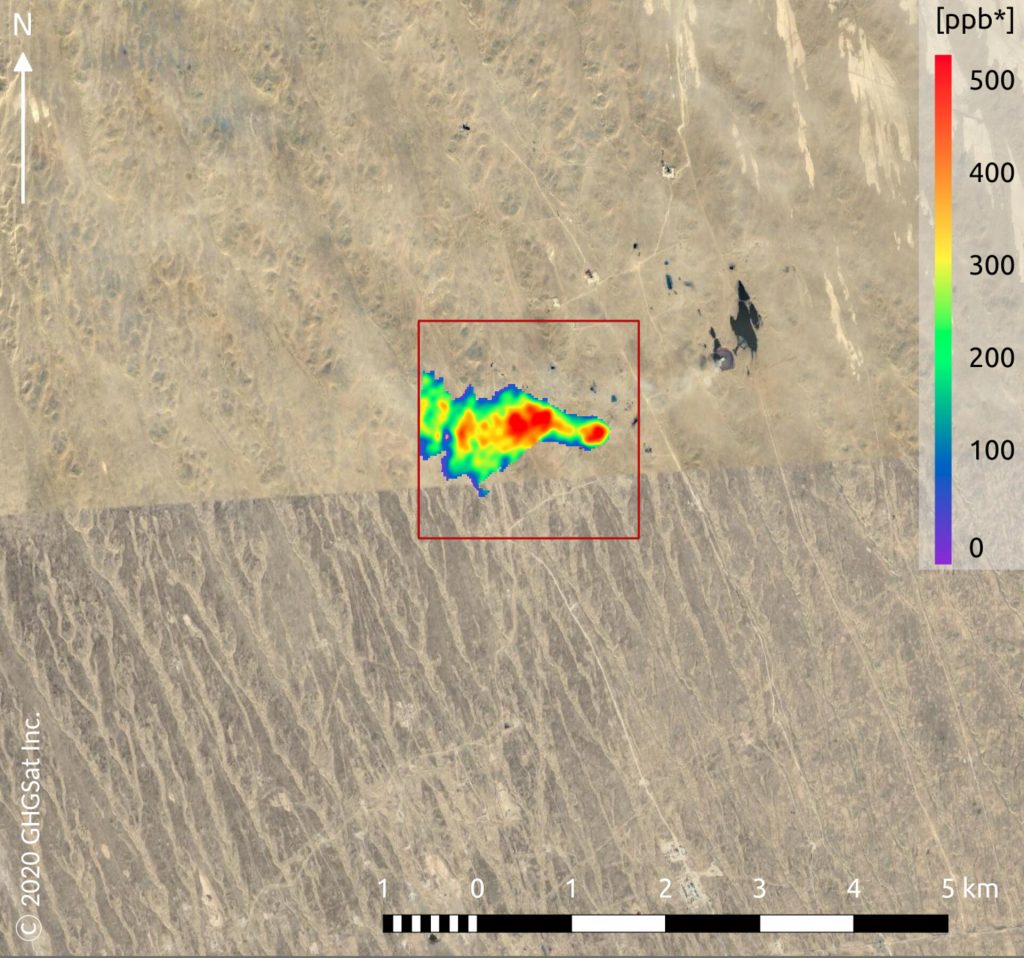 In August, GHGSat had announced that its high-resolution data has been accepted for assessment by the European Space Agency Earthnet Third Party Mission (TPM) program. ESA's TPM initiative sponsors the cost of access to satellite data for research and Earth observation purposes, enabling the scientific community to develop applications. As an extension of this collaboration, 5% of the data collected by Iris will be made available to the scientific community through an Announcement of Opportunity that was issued jointly by ESA and the Canadian Space Agency in early 2020.
Earlier, GHGSat was drawing on ESA's Sentinel-5P data to task Claire for homing in on methane point sources. Using this approach, the company was able to attribute large methane leaks to specific industrial facilities.