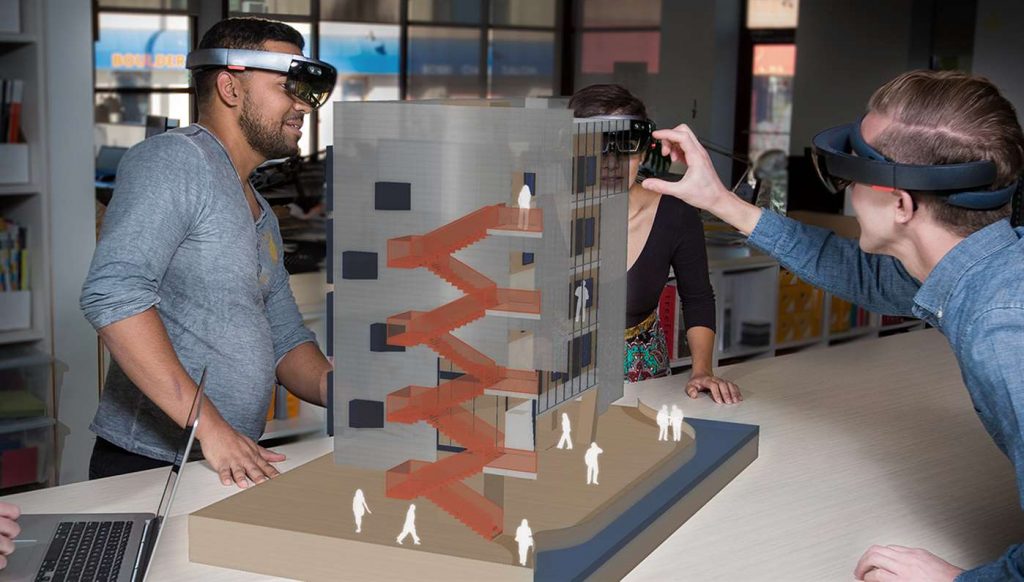 Trimble Dimensions 2016 took off at Las Vegas today. The keynote sessions that happened in the morning session saw a huge gathering of Trimble users joining the event. And one thing that stole the show is the SketchUp Viewer for Microsoft Hololens that was demonstrated that showcased the commitment of Trimble to the concept of mixed reality.
Prominent architect Greg Lynn introduced Trimble's SketchUp Viewer for Microsoft HoloLens that is available as an app for $1500.
How to use SketchUp for Microsoft HoloLens?
To use SketchUp for Microsoft HoloLens, one needs to buy the Professional edition of HoloLens Commercial Suite that is available for $5000. For users buying the device at Trimble Dimensions 2016, Microsoft is offering a $500 discount on the SketchUp app. In total, you need to shell out $6000-$6500 to start using SketchUp for Microsoft HoloLens.
What can you achieve with SketchUp Viewer for Microsoft HoloLens?
According to the app listing page by Trimble, "SketchUp Viewer for HoloLens makes it possible to engage colleagues and clients in experiential design review: a powerful new way to evaluate, coordinate, and communicate in mixed reality."
The application's collaboration functionality supports co-located or distributed multi-user see-what-we-see viewing sessions. The app allows around 12 users can simultaneously collaborate at the same time.
Some key features of the app include:
Open models that have been published to your HoloLens device from SketchUp Desktop.
Search, browse and open models from 3D Warehouse.
Sign into Trimble Connect to browse your project folders and open SketchUp & DWG files.
Create or join multi-user collaboration sessions. Collaborators can be collocated in the same place or distributed across remote offices.

Navigate your projects in a 1:1 immersive mode.
What Value does SketchUp Viewer App provide?
According to Microsoft, "SketchUp Viewer on HoloLens allows people to inhabit their designs in the most natural way possible – either as a holographic scale model on a tabletop or through an immersive experience from within a digital building model."
As you can see in the video, viewing models in this way will enable designers to better understand the choices and tradeoffs in their projects, which can help shorten the cycle between design iterations. Trimble has already worked on the pilot projects with AEC companies like AECOM, CallisonRTKL, Gensler and Hensel Phelps. It is now looking forward to bring this success to the AEC market.
If you are interested in this trying out this extension, check out Microsoft HoloLens store.