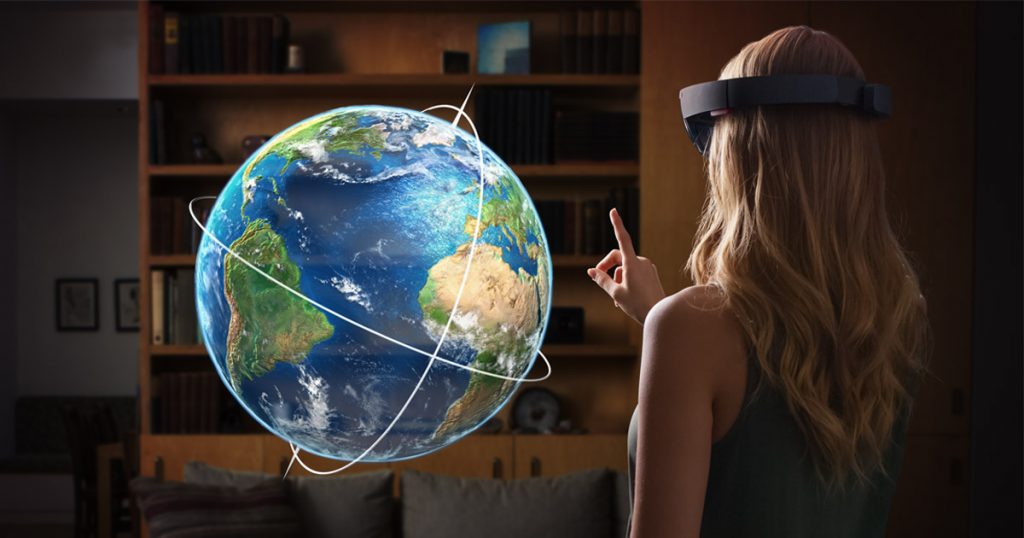 The buzz around artificial intelligence or AI is getting bigger and bigger. Even as Microsoft Corp reorganized and centralized its efforts around artificial intelligence, which it recognizes as one of its strategic priority areas, Google renamed its business-to-business Cloud computing brand and enhanced some enterprise applications using artificial intelligence. However, the bigger news this week was the Silicon Valley Partnership on AI. Google, Microsoft, Facebook, Amazon, DeepMind and IBM have joined hands to create a non-profit organization that will work to advance public understanding of artificial intelligence technologies and formulate best practices on the challenges and opportunities within the field.
Silicon Valley Partnership on AI
The organization, named the Partnership on Artificial Intelligence to Benefit People and Society (Partnership on AI), aims to serve as an open platform for discussion and engagement about AI and its influences on people and society, and will invite academics, non-profits, and specialists in policy and ethics to join the Board.
Apple is a notable absence in this Silicon Valley Partnership on AI but Microsoft's Eric Horvitz, an interim co-chairman for the new partnership, told Guardian in an interview: "We've been in discussions with Apple, I know they're enthusiastic about this effort, and I'd personally hope to see them join."
Another notable absence is OpenAI, Elon Musk's research outfit which is seeking to "advance digital intelligence in the way that is most likely to benefit humanity as a whole". OpenAI, which has managed to raise funding of $1bn (£777m), is Silicon Valley' one of the industry's best-funded independent AI research labs.
What will the Partnership on AI do?
A statement from the organization said, the members will "conduct research, recommend best practices, and publish research under an open license in areas such as ethics, fairness, and inclusivity; transparency, privacy, and interoperability; collaboration between people and AI systems; and the trustworthiness, reliability, and robustness of the technology. It does not intend to lobby government or other policymaking bodies".
As of now, there are seven members, with Mustafa Suleyman, Co-Founder and Head of Applied AI at DeepMind, and Eric Horvitz, Managing Director of Microsoft's Redmond, Washington research lab, acting as the Interim Co-Chairs.
The others are Ralf Herbrich, Amazon's Director of Machine Learning and Managing Director of the Amazon Development Center Germany; Greg S. Corrado, Senior Scientist at Google Research, and a co-founder of the Google Brain Team; Yann Lecun, Director of AI Research at Facebook and Silver Professor at New York University on a part-time basis; and Prof Francesca Rossi, a research scientist at the IBM T.J. Watson Research Centre and a professor of computer science at the University of Padova, Italy.
It is said the founding members of this Silicon Valley Partnership on AI will be contributing financial and research resources to the partnership and will share leadership with independent third-parties, including academics, user group advocates, and industry domain experts. The organization is in discussions with various others including the Association for the Advancement of Artificial Intelligence (AAAI), as well as non-profit research groups including the Allen Institute for Artificial Intelligence (AI2), and anticipates announcements regarding additional participants in the near future.
Google, Microsoft push for artificial intelligence
Meanwhile, as part of a corporate announcement, Google said on Thursday it has woven more artificial intelligence into its apps to help employees work more efficiently. Using machine learning to crunch troves of data, the Google apps will prompt users to, say, open files at certain times of day or propose meetings based on their habits.
Earlier on Wednesday Microsoft had announced that it that it was appointing research head Harry Shum to lead the artificial intelligence efforts as well. Putting its research head as the AI head is a clear signal Microsoft that it is looking to ramp up capabilities in this area and aims to accelerate the rollout of AI-driven features.
"AI is different than other types of research products… and with AI technologies, you really want to get them into users hands very quickly," Shum was quoted as saying in an interview earlier.  He had added that he has been brainstorming with Chief Executive Satya Nadella for over a year on Microsoft's AI efforts.
In fact, Nadela had time and again made artificial intelligence a cornerstone of the company's strategy to lure customers to its Cloud-computing services. The Microsoft Ignite conference for corporate-technology workers earlier this week saw Nadella talking about "democratizing" AI.
Why artificial intelligence is important
Artificial intelligence have caught the fancy of the biggest of the tech players with each one including Google, Amazon, Apple, Facebook and many others are investing in it heavily.
A new study by Accenture says artificial intelligence could dramatically boost economic growth and productivity by up to 40% in 2035. The report, which looked at 12 countries, also forecasts economic growth in the U.S. could increase from 2.6% to 4.6 % over the same period with the adoption of AI technologies. Among the countries that stand to make the largest gains in productivity from AI in 2035 are Sweden, Finland, the US and Japan.