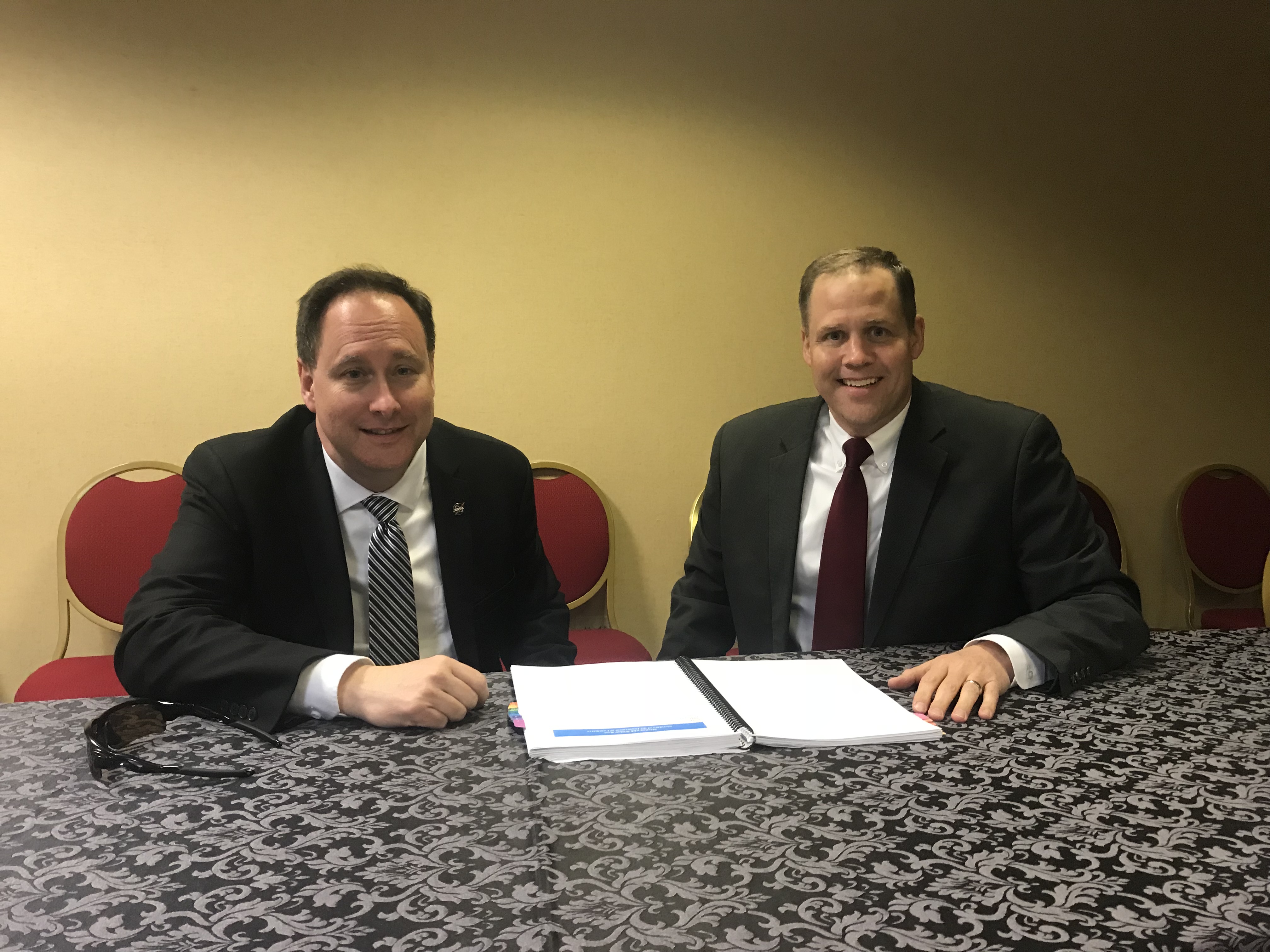 After being virtually headless for the longest time, NASA finally got an Administrator with barely two weeks to go before its acting chief Robert Lightfoot retires. On April 19, the Senate confirmed the nomination of Oklahoma Congressman Jim Bridenstine as the new NASA chief in a narrow vote – 50 for to 49 against. The highly partisan vote, purely on party line, for the post of NASA chief is unprecedented as past nominations have always been confirmed by the Senate with little or no dissent.
NASA has gone without a permanent head for 15 months ever since Charles Bolden resigned following Donald Trump taking office. At that time Robert Lightfoot, a NASA veteran, was appointed acting administrator. However, last month Lightfoot announced that he would retire by the end of April.
Bridenstine was nominated by President Donald Trump over seven months ago, but had faced opposition not only from Democrats but also from some of his own party members over his lack of administrative and management expertise and highly controversial statements questioning Climate Change, an area of research where NASA has played a pivotal role. There were also concerns about his political background – he is the first elected representative to take over as the agency head. "NASA is one of the few remaining areas that has largely avoided the bitter partisanship that has invaded far too many areas of government and our society today," Senator Bill Nelson said in his floor speech.
With Republican narrowly controlling the Senate 51-49, there were concerns if the vote would go through as Senator John McCain was indisposed owing to cancer treatment, and two Republicans, Marco Rubio and Jeff Flake, had expressed reservations about putting a politician at the top of NASA. However, both Rubio and Flake finally cast their votes for Bridenstine on Thursday.
New NASA chief
"It is an honor to be confirmed by the United States Senate to serve as NASA Administrator," Bridenstine said in a statement following the confirmation of his nomination. "I am humbled by this opportunity, and I once again thank President Donald Trump and Vice President Mike Pence for their confidence. I look forward to working with the outstanding team at NASA to achieve the President's vision for American leadership in space."
"I'm very pleased to welcome Jim Bridenstine to NASA," Acting Administrator Lightfoot said. "He joins our great agency at a time when we are poised to accomplish historic milestones across the full spectrum of our work. Jim now takes the reins of this agency and its talented and dedicated workforce. I'm looking forward to him building on our great momentum and sharing our many strengths to help us make the next giants leaps on behalf of humanity. I also want express my heartfelt appreciation to the NASA team for all they accomplished during my time leading the agency."
Bridenstine serves on the House Armed Services Committee and the Science, Space and Technology Committee. A veteran US Navy Pilot, he has flown combat missions in Iraq and Afghanistan. After leaving the services, Bridenstine returned to Tulsa to be the Executive Director of the Tulsa Air and Space Museum & Planetarium. Bridenstine's background includes a triple major at Rice University, a MBA from Cornell University, nine years active duty in the United States Navy, and business experience in real estate, ranching, aerospace, and defense contracting.
ALSO READ
US seeks to empower Commerce Department to manage space traffic, debris
US Commerce Secy talks of regulatory reforms, one-stop-shop for space commerce