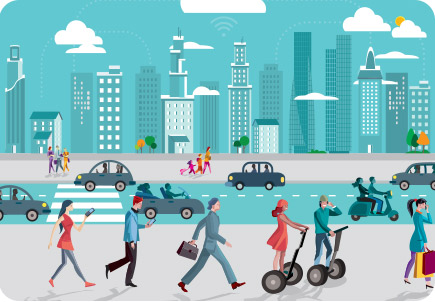 'Smart City', an urban region highly advanced in overall infrastructure, sustainable real estate, communications and market viability, is a buzzword now. The concept of smart cities originated at the time when the entire world was facing one of the worst economic crises. By the beginning of 2009, the concept had captivated the imagination of various nations across the globe.
But, what is a smart city?
An ITU definition developed on the base of work carried out by FG-SSC and UNECE say, "A smart sustainable city is an innovative city that uses information and communication technologies (ICTs) and other means to improve quality of life, efficiency of urban operation and services, and competitiveness, while ensuring that it meets the needs of present and future generations with respect to economic, social, environmental as well as cultural aspects".
Speaking at the 37th ACRS conference, H. Manthrithilake (IWMI), Head of Sri Lanka's development initiative, said a smart city is one which is sustainable, one which is greener and a better place to live in. Smart city means an innovative city that uses efficiency of urban operations and services, one where there are competiveness and one that uses ICT and other tools for better living. Manthrithilake believes that smart city means a city which is green and self-sustaining.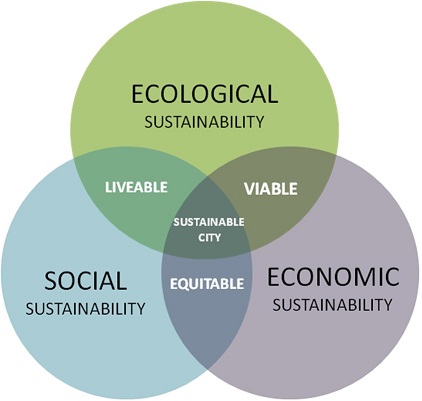 In a recent interview with Geospatial World, Albert Seubers, Global Strategy & Business Development ICT in Cities at Atos International, had said voiced similar opinions. He said a smart city is not dominated by technology. A city is smart when it is connected, where citizens can find a job, a city which has fresh air to breathe in,  and one which provides affordable housing, quality education, job opportunities. In short, a clean, green, sustainable city.
 The UK Department of Business , Innovation and Skills considers smart cities a process rather than as a static outcome, through which citizen engagement, hard infrastructure, social capital and digital technologies "make cities more livable and resilient and, hence, able to respond quickly to new challenges." Accenture defines a smart city as a city that delivers services to citizen and businesses in an integrated and resource efficient way and enables innovative collaborations to improve inhabitants' quality of life and support the growth of the local and national economy.
Digital backbone
A smart city, or connected city, uses modern digital technologies to improve the overall quality of life and performance. In addition, this allows for reduced operating costs and better communication and engagement with citizens. Key sectors, or areas that can be improved through technology, include transportation, energy, healthcare, water and waste. The idea is to leverage modern and useful tech to create a sustainable and self-aware city. This would allow it to do many things like direct traffic, notify residents about available parking and reduce gas emissions.
Accordingly, the purpose of the smart cities is to drive economic growth and improve the quality of life of people by enabling local area development and harnessing technology, especially technology that leads to Smart outcomes. Application of smart solutions will enable cities to use technology, information and data to improve infrastructure and services. Comprehensive development in this way will improve quality of life, create employment and enhance incomes for all, especially the poor and the disadvantaged, leading to inclusive cities.