Unique technology of combining space-based RF analytics on top of optical satellite imagery shows Chinese troop buildup on Galwan river on Sino-India border.
The Galwan Valley has seen a build-up of troops in the past few days. Satellite images by Planet Labs taken less than 24 hrs after the face-off on the night of June 15, 2020 show Chinese build-up at Galwan Valley.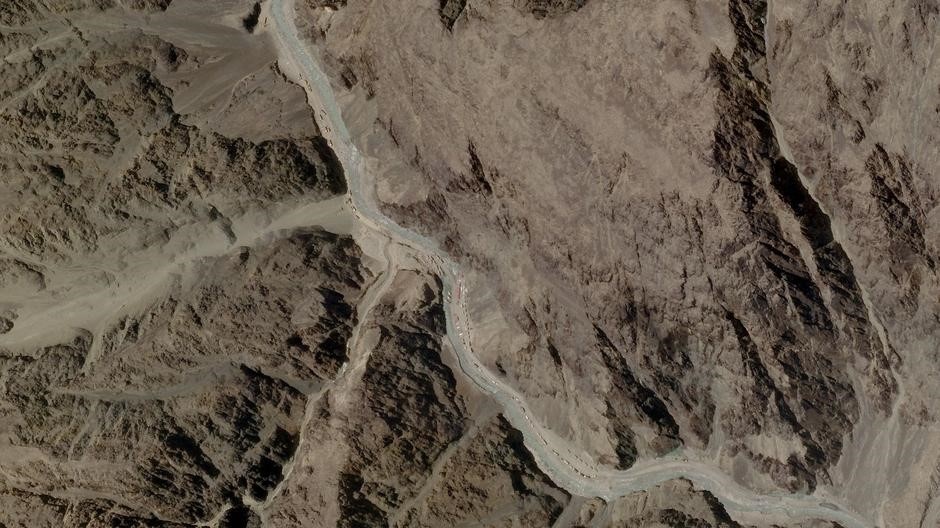 These are the first visual details of the spot where Indian and Chinese troops clashed, which led to heavy casualties on both the sides. High resolution satellite images from Ground Zero taken on June 16, 2020 show a massive continuing build-up (at least 200 military vehicles) by the Chinese side despite the de-escalation agreement at the Lt Gen-level on June 6, 2020.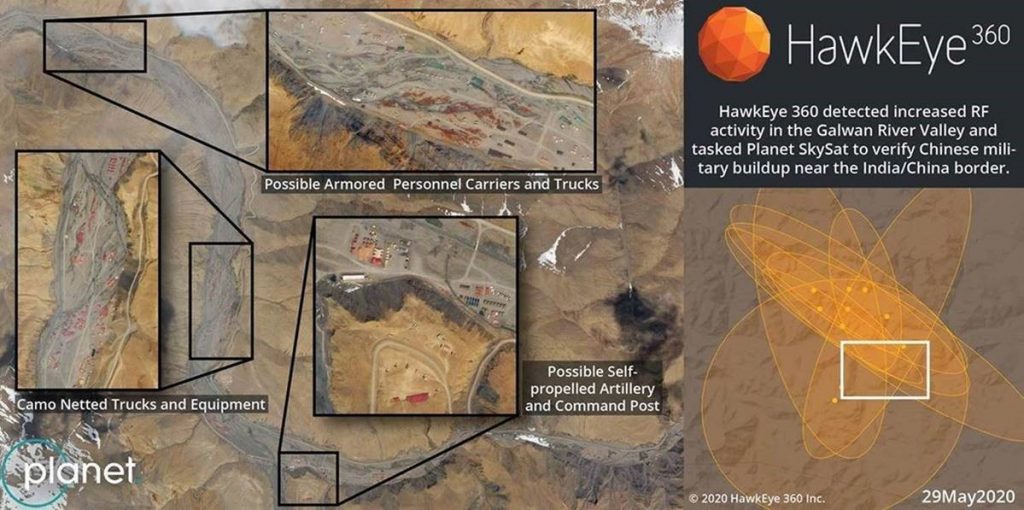 Substantiating this, images from HawkEye 360 also shows major build-up of Chinese military in the Galwan Valley on May 29, 2020 at a site up-river from where the recent India-China conflict occurred. HawkEye 360 operates commercial satellite constellation that can identify and geolocate a broad range of RF signals that provide insights which, when fused with other sources like satellite imagery offers greater intelligence. HawkEye 360 has been monitoring the region and identified increased RF activity along the Galwan River Valley in China. By tasking Planet's SkySat to that location, they have captured images that confirm the suspected Chinese military build-up. The images reveal extensive trucks, tents, and equipment along the valley.
These satellite images and RF analysis from Planet Labs and HawkEye 360, respectively establish and prove China's betrayal less than 10 days after agreeing to disengage and de-escalate the tension in Galwan Valley that has been going on for months.