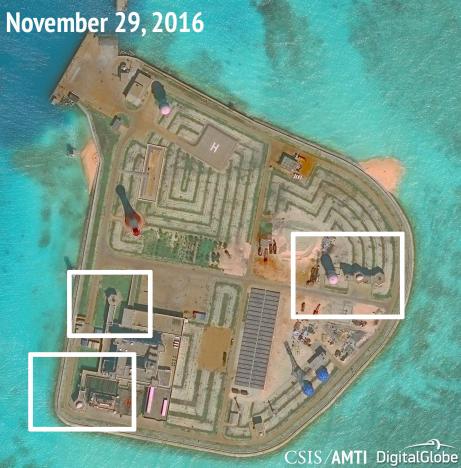 A new set of satellite images published by DigitalGlobe this week has shown significant military construction on the artificial islands in the South China Sea. Several countries in that region, including China, claim territorial rights in the South China Sea. But China, who is constructing seven artificial islands in the region, pledged that it had no intentions of militarizing the contested islands.
But now that satellite images are showing anti-aircraft guns and missile defense systems on the seven islands, it raises suspicion on China's intentions of militarizing the region.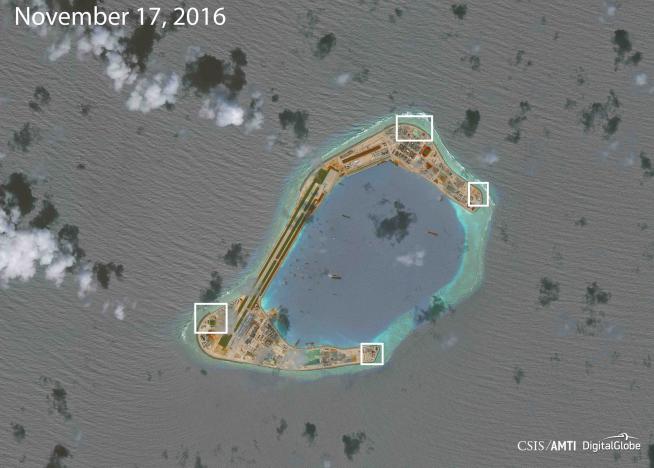 The Asia Maritime Transparency Initiative (AMTI) said it had been tracking construction of hexagon-shaped buildings on four of the Spratly islands for several months. It said the new buildings were an "evolution" of structures on the three other islands, but it was now confident that all of the buildings housed military defenses.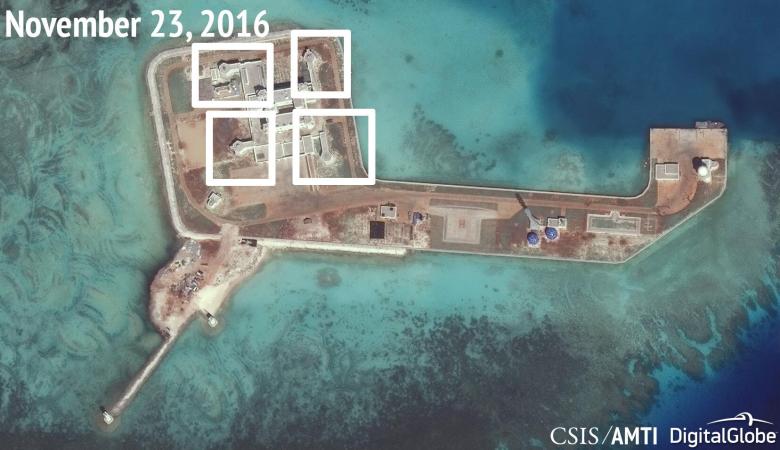 The group says that some buildings "host what are most likely anti-aircraft guns" which have visible gun barrels in satellite images, while others are probably what it terms close-in weapons systems (CIWS). CIWS are defense platforms used to detect and shoot down missiles and other aircraft.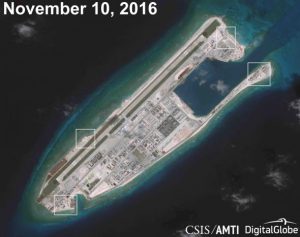 The group said, some of the structures have been buried, which would make them less vulnerable to enemy strikes. Not just that, the AMTI has also discovered military-length airstrips were built on three of China's artificial islands.
However, the Defence Ministry of China has maintained that the construction has "nothing to do with militarization", with adding that the newly installed weapons systems are necessary military installations.
"If others are flexing their military muscles at your doorstep, are you not even supposed to have a slingshot in hand just in case?" a statement read from the Defence Ministry of China.
The US, on the other hand, has urged China to resolve disputes over the islands through diplomatic channels.