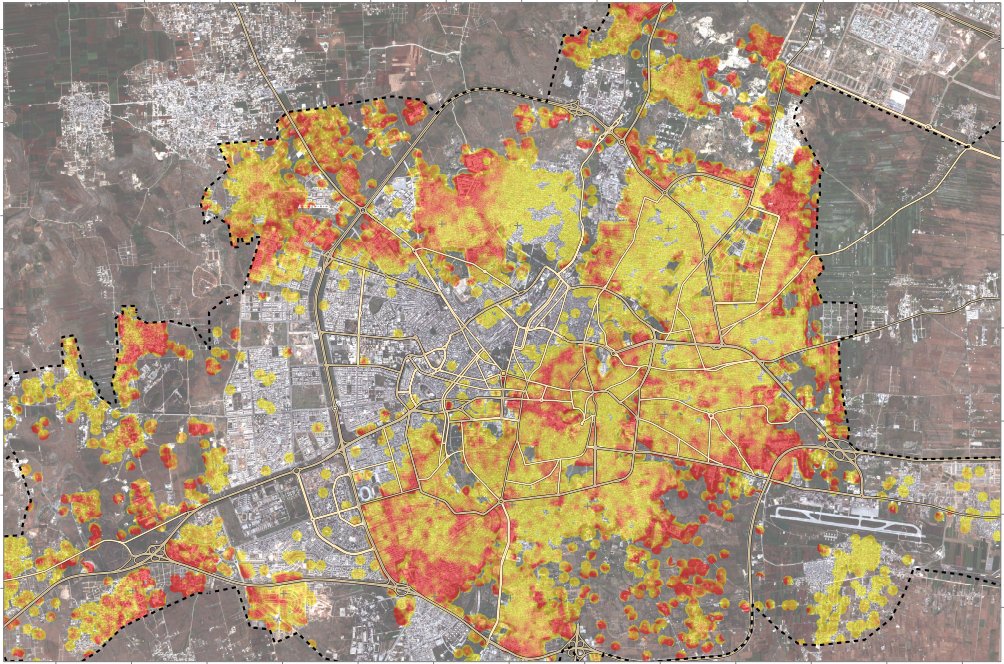 A UN body has released a map of Aleppo, which shows the scale of damage done to the city in the rebel-held parts. The map is created on the basis of an analysis done on the September month's satellite imagery.
Based on the newly released satellite images of the Syrian city Aleppo, the UN has released a map. The map shows the extent to which rebel-held parts of Aleppo were damaged after the weeklong cease-fire in Syria ended on September 18.
This map illustrates the percentage of buildings damaged in the city of Aleppo, Syrian Arabic Republic, as determined by satellite imagery analysis. Using archives of satellite imagery acquired on different time intervals, UNOSAT identified a total of 33,521 damaged structures within the extent of this map.
These damaged structures are compared with total numbers of buildings found in a pre-conflict satellite image collected in 2009. This determined the percentage of damaged done to the buildings across the city. The analysis, however, does not take into account the damage done to the city's industrial areas.
The images used to create the map were obtained by the UN under an agreement with the U.S. State Department. The images dated of September 25 and October 1, coincides a period of intensified Syrian and Russian airstrikes on the city.
The scale of the destruction in the last major rebel redoubt is believed to be an attempt by Syrian President Bashar al-Assad and Russian President Vladimir Putin to reclaim the divided city in full before the U.S. presidential election.
The intensified airstrikes—which resulted in the targeting of a humanitarian convoy—has led to a rapid deterioration in U.S.-Russian ties. The two countries had negotiated the weeklong cease-fire, a move it was hoped would set the stage for a more comprehensive agreement.
But earlier this week, the U.S. suspended bilateral talks with Russia over the situation in Aleppo, saying "Russia failed to live up to its own commitments."