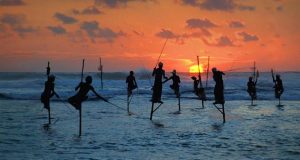 Using Artificial Intelligence, machine learning and Big Data, Indian Government has launched the 'Sagar Vani' system to serve coastal communities. 'Sagar Vani' disseminates real time ocean weather information to people living in coastal areas to aid towards their livelihood and safety. The system has been developed by Indian National Centre for Ocean Information Services (INCOIS) under the ministry of earth sciences. The organization provides ocean information services for the benefit of various user communities in the country.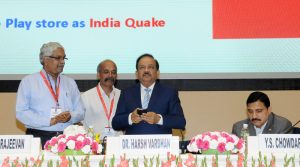 The system was launched on the occasion of foundation day celebration of Ministry of Earth Sciences by Dr. Harsh Vardhan who is Minister of Science & Technology, Environment, Forest and Climate Change and Earth Sciences (India).
'Sagar Vani' has the facility to provide access to various stakeholders that includes NGOs, State Fishery Departments, Disaster Management Authorities, etc. so that they too can further disseminate this ocean information and alerts to the user community.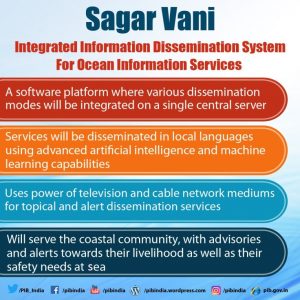 "Sagar Vani system compares with the most advanced countries' services in terms of speed of delivery, Omni channel capabilities and diverseness of services. It is a combined and integrated dissemination system which will simultaneously use the power of mobile, TV and websites. In this, with a click of a button, the ocean weather information will be disseminated to a large number of users. Information includes potential fishing zones, ocean weather condition for next 2-3 days, Tsunami, wave height, and direction etc." said S.S.C. Shenoi, director of INCOIS.
Using Artificial Intelligence
Sagar Vani will disseminate information in local languages using advanced artificial intelligence and machine learning capabilities. For instance, if there are tsunami alerts, it will be delivered to millions of users in different languages depending on user's location determined by the system itself.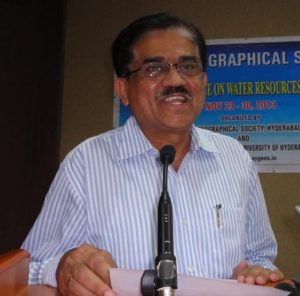 Though, the work doesn't end here. With the help of Big Data analytics, INCOIS will try to find out similar circumstances of past to take actions against hazards. Shenoi explains, "With AI and big data, we try to find out similar patterns in old data and then correlate these patterns with the present one so that we can take similar action."
However, using AI and machine learning for the first time in the country, the organization faced challenges in terms of resources. Shenoi says that Artificial Intelligence is completely new for us but we have just started to look in that direction. We prefer those resources have an understanding of these new technologies and are willing to learn more about them.
 Information base and accuracy
INCOIS is using satellite data along with past climatic data gathered by sea level gazers and other observing systems to generate information for 'Sagar Vani'. Shenoi explains that we use geospatial technology to map potential fishing zones and then generate forecasts through mathematical models.
"We use the mathematical model for three purposes. Firstly we use this to validate the information and see what kind of errors we are getting. Then secondly through data assimilation process we observe and assimilate forecast model. And in the third process, we understand the oceanic processes and weather condition and see if it is correct or needs improvement". Shenoi explains further.
Along with this, INCOIS has other ocean observing systems too. For instance to generate information on sea waves there are 16 wave rider buoys all along the Indian coast. These wave riders buoy measure the wave height and direction of the wave and transmit data in real time to INCOIS.
Once the information gathered after various observations and validations it is put on the map so that can be understood by common people.
Talking about the accuracy of the system, Shenoi said that, "In 70 percent cases information generated by the system is 70 percent accurate. But, after all, these are natural phenomena and have their own physics but we do more and more observation to get higher accuracy."