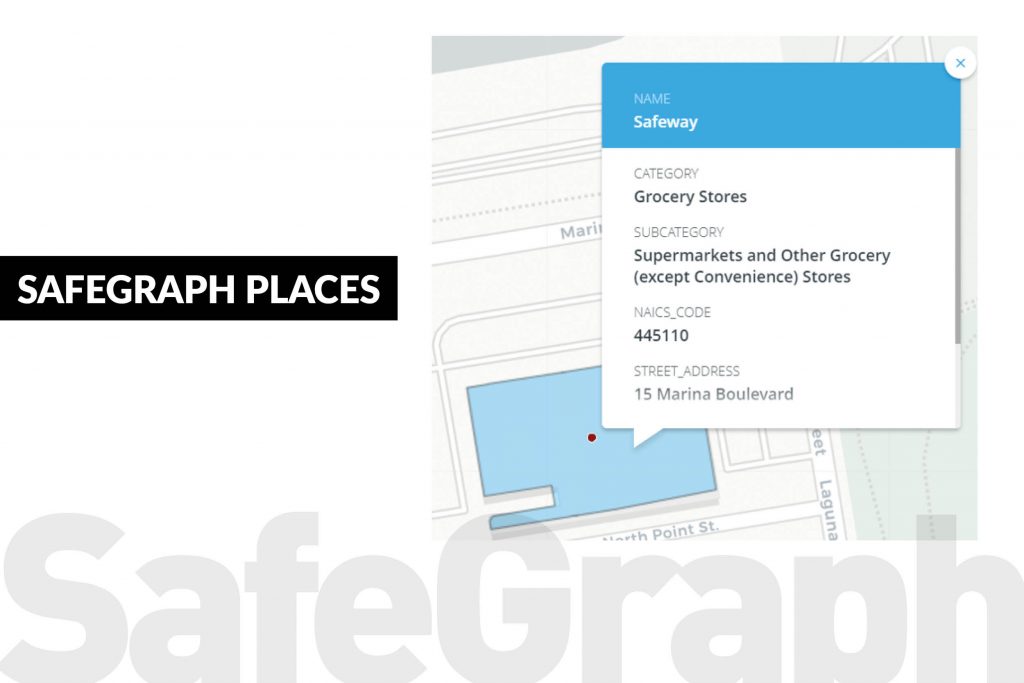 SafeGraph Places aims to be the source of truth about physical places in the world. In its current version (v 1.1), SafeGraph Places consists of almost every place in the US where one can spend money. The company is working on having every place in the US one can spend time (including office buildings, homes, parks, schools, etc.). And eventually wants to be able describe every place in the world.
Key Features
• 5MM+ points of interest (POI) covering all places someone can spend money .
• Accurate Polygons for every place.
• Additional critical information such as major brand names, hours of operation, street address, and category data.
SafeGraph ingests data from thousands of diverse sources that together represent billions of discrete pieces of information about places of interest. Its system programmatically ingests, compares, validates, merges data and draws precise polygons. It leverages unique, advanced truth data to continually improve the accuracy of Places, ultimately resulting in a map of Places of Interest that best represents truth.