Smart cities are future cities that aim to identify smarter choices to maximize end-user satisfaction and speed up urban socio-cultural and economic development. They are knowledge-based cities with the capability to uplift the growth of their respective nation by planning, management, governance and development systems where geospatial information is at the forefront helping decision makers to take right decisions.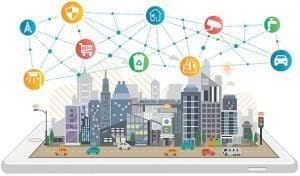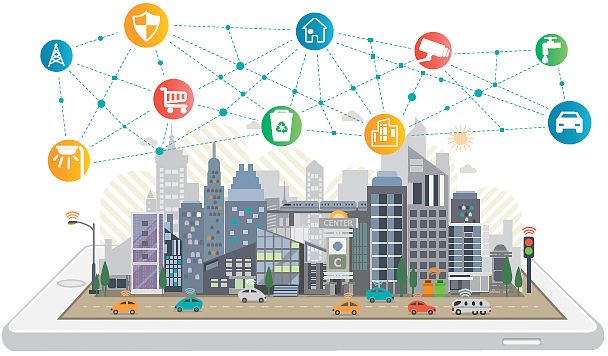 Today, a growing number of cities rely on Geographical Information Systems to unlock powerful insights that would otherwise be hidden in data. GIS has got the proficiency to model the real world of the city in totality. It can incorporate millions of variables and has the capacity to geocode variables and stimulate for planning, management and development of a city. Looking at its wide knacks eminent speakers at Geosmart India 2019 highlighted the topic and gave an insight that how GIS can help cities to grow.
Manojit Bose, Chief Knowledge Officer of Pune Smart City says that "developing smart city is a journey rather than a destination and in this destination GIS is an emerging tool that drives the smart cities to move ahead".  
Dr. O.P. Aggarwal, Chief Executive Officer said that "city is a space-not a sector where multiple sectors need to fit into this space in an integrated manner and to accomplish this it needs supporting tools where Geosmart mapping and visualization is the most effective among them. There are several such applications like protecting groundwater resources, locating schools and health centers, locating garbage dumps and toilets, designing bus routes".  He added that Geosmart mapping can help improve coordination in a fragmented governance system.
Throwing light on how India is utilizing the power of GIS, Surendra S, Additional Chief Planner, Town and Country Planning highlighted plans of Indian government pertaining to spatial technology. He said that the government of India uses space technology in Governance and Development. The ministry of housing and Urban Affairs has launched a subscheme on the formation of GIS-based master plan under AMRUT mission for 500 towns. The major components of these are – Generation of base map and thematic Maps and urban database creation at a scale of 1:4000 as per design and standards, a formation of Master plan of cities as per state town and country planning Act on the GIS base map and sector-wise data analysis. The implementing agency is the State Mission Director or Urban Local body. He also that the country is also working on a capacity building.
Sunil Kumar Makkena, Senior Vice President of Cyient also emphasized on the need for inclusive technologies for developing smart city which is smarter in every facet. He said "technologies like IoT and analytics facilitates real-time situational awareness and grid optimization. The growing penetration of IoT devices and the resultant data provides ample opportunities to gain critical insights for driving grid optimization and real-time handling of critical situations or emergencies''.
John Whitehead, Director, Asia Pacific- Geospatial of Trimble said that smart cities start with smart projects as they are the precursor to spatially intelligent cities. He highlighted the importance of geospatial information and said that geo information throughout the lifecycle of a city starts with existing and planned projects, critical infrastructure first followed by other public assets. He added that periodic supplemented data fills the gaps in the spatial fabric but it needs regulatory frameworks to ensure data trustworthiness, technology adoption and longevity.