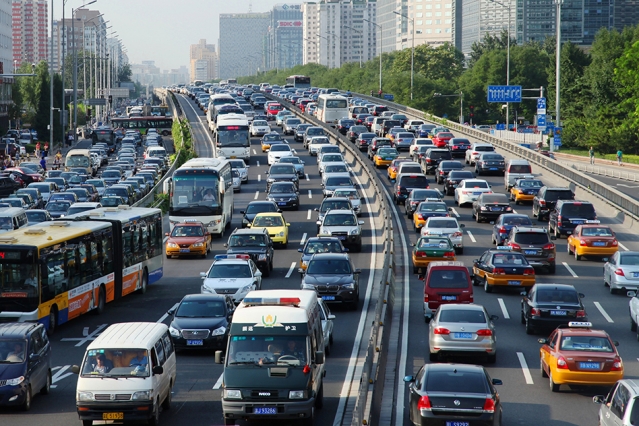 Climate change is something that we can ignore only at our own peril. It endangers ecology, human habitation, biodiversity and if not mitigated could lead to calamitous consequences as early as 2050 and render vast swathes of territory uninhabitable.
When we talk about global warming and formulate strategies to mitigate it, the transportation sector should be among the key sectors that need to be reoriented to fulfill the objectives of climate change mitigation and sustainability.
According to the 2010 UNEP report, 23% of global Co2 emission is from transportation. And what requires immediate focus is the fact that transportation is the fastest growing source of carbon emission.
Along these lines, the need for aligning transportation towards climate change goals was discussed at the 11th Urban Mobility India Conference 2018.
Hemant Bherwani, NEERI, said, "Urban population is exploding and by 2050, 80% of the urban population would reside in cities. This would mean added burden on the transportation networks as well."
It will also intensify the phenomenon of Urban Heat Island Profile, which means higher temperature inside the city.  As we see that the outskirts of a city are relatively cooler than areas within the heart of a city, he added.
There should also be a stringent implementation of environmental policies, a cap on old cars plying on the roads and emission standards should be upgraded regularly. For reducing traffic congestion, land use policies should also be implemented effectively.
Daniel Bongardt, Senior Advisor, Transport and Climate Change, GIZ, said, "Impact of climate change would be different in different countries and reducing traffic congestion would also help in reducing emissions".
He also added that we have to be specific about climate change and quantify what we really want, decide goals, and then work on implementing them.
Also Read: Act now or perish: UN panel on climate change gives ultimatum of 12 years
Countries need a precise Emission Intensity database, analyze the data and correlate it with traffic pattern projection, believes Bongardt.
Nupur Gupta, Senior Transport Specialist, World Bank, said, "Globally transportation accounts for 23% of emissions, but the figure for India is around 14%. But the most rapid growth in carbon emission is among non-OECD developing countries."
US, EU, Russia, Brazil and India are among the biggest emitters.
Rising incomes and economic growth in a country are directly proportional to increase in motorization, she added. So along with improving public transportation, the focus should also be on curbing pollution before it goes out of control.
Usha Rao, Regional Technical Specialist, UNDP, said, "UNDP climate change and sustainability guidelines should be supported and followed".
UNDP is currently supporting economies under transition to follow environmental guidelines and adjust their developmental vision with sustainability goals.
Low carbon emission systems need to be funded and we need to create an enabling, comprehensive framework so that the transportation sector recognizes reduction of carbon emissions as an important goal.
Building a climate resilient urban transport system would be vital to safeguard transport infrastructure and infuse value and increase reliable and safe mobility.
Reducing the carbon footprint of infrastructure projects might also require subsidizing and incentivizing projects with very low emissions. This could be done via specially issued Green Bonds or providing special tax exemptions.
Also Read: Nobel Prize in Economics 2018 reinforces the dire need of climate change mitigation