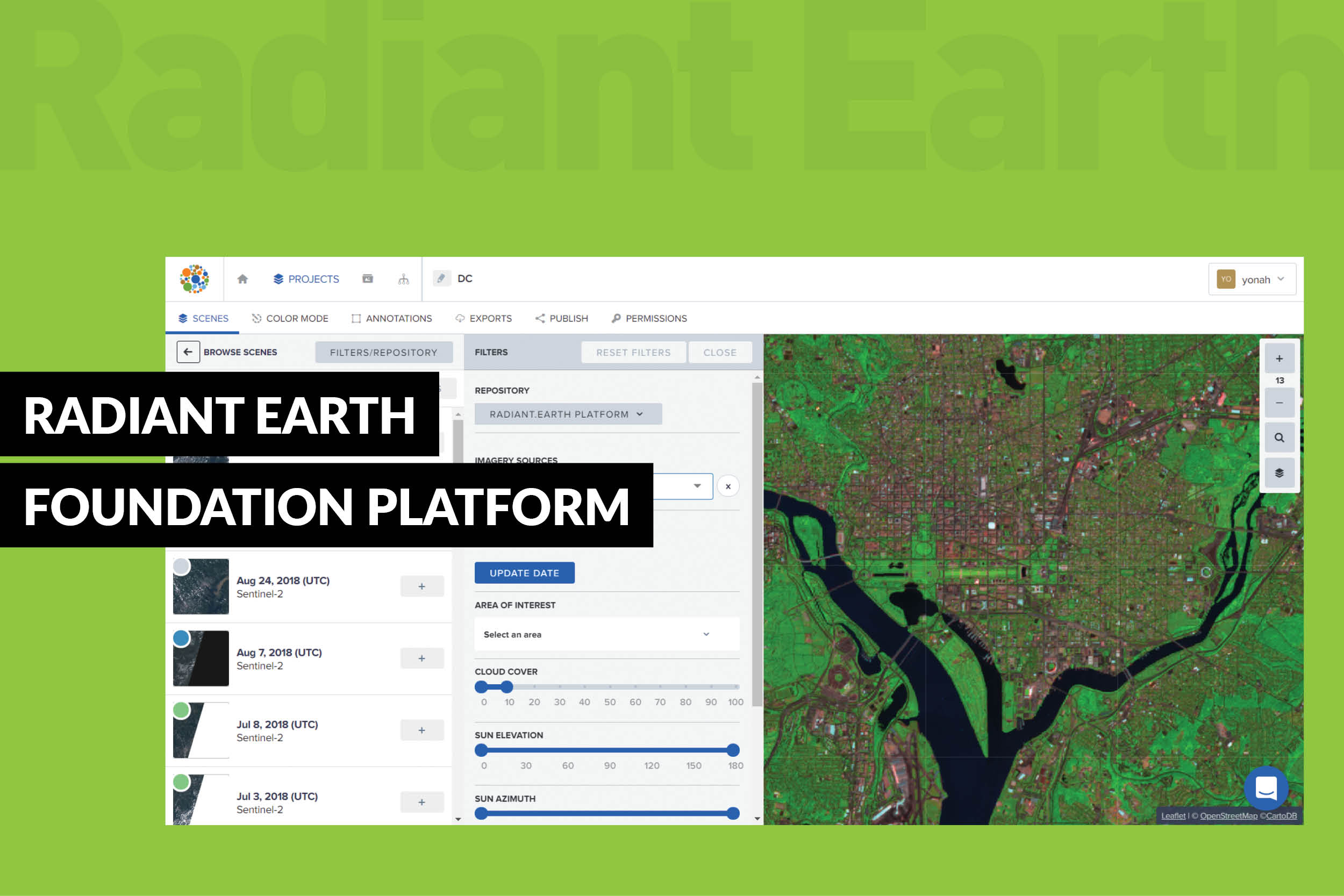 Radiant Earth Foundation's open Earth imagery platform is an innovative vehicle to help people search, discover, and analyze Earth observation data. Users may access a federated catalogue of satellite, aerial, and drone sources on the cloud–instantly, securely, and for free. With an intuitive interface, the platform allows users to upload data from local files, Amazon S3 buckets, and Dropbox. Users can also apply analytical and custom visualization tools in seconds, as well as extract features, adjust histograms, generate dynamic map tile sets, and more. Data sharing is simplified through the Radiant Earth Foundation API. The platform, valuable to users of all experience levels, is ideal for NGOs, multilateral organizations, government agencies interested in harnessing the power of geospatial data to understand and serve their communities.
Key Features
Open Access—Secure self-sign-up for free.
Diverse Data Sources—Satellite, aerial, and drone imagery archives.
Multi-Organization Collaboration—Share data and analysis with virtual teams.
Analytical Tools and Support—Training resources.