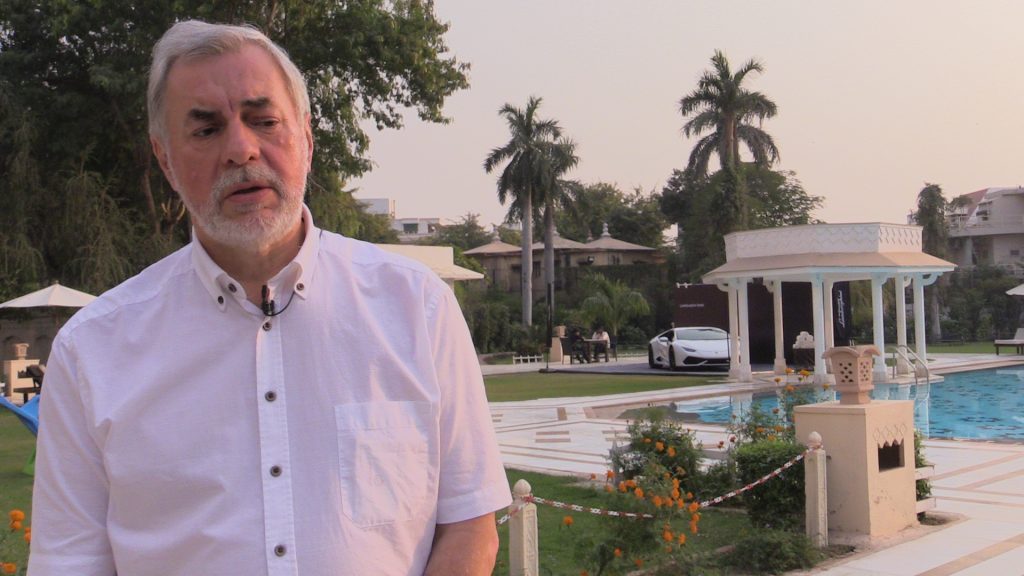 Relaxing in the lawns of The Gateway Hotel, Agra, after a hugely satisfying Day 2 of Racurs' 16th International Scientific and Technical Conference, Dr. Victor Adrov looks like a content man. The managing director of the 23-year-old Racurs, an organization that provides digital photogrammetry solutions and services, is mulling which city he would like to visit next in India. "I think I would be heading to Kerala," he says. "The foreign delegation is quite interested in the backwaters, and it would be a great place to interact with our users."
If you go by geography, Racurs has clients in more than 80 countries, with over 8,000 licenses of its flagship software, PHOTOMOD, sold across the world. "The first license was sold in 1994. At the time, the software could process only one stereo-pair and could work only with very limited number of images. There has been such rapid development in PHOTOMOD's capabilities in the last few years that it is difficult for me to even compare Version 1 with what we are offering now," Victor smiles, recounting the "hundreds of thousands of images" the company has processed for the Russian Cadastre in different scales.
In India, Racurs began its operations in the year 2000. But, it is only recently that the company has started to make its presence felt here. Why is that? "You know, we were very, very satisfied with our Indian operations. But, then our local dealer got taken over by some other company and for a few years, the sales just plummeted," Victor explains. "Now, we are back with a new dealership network in place."
So, the focus now is on Asia in general, and on India and China in particular. "In Europe, the trend is such that small companies are working on-site in photogrammetry, but big organizations are finding it more economical to outsource production to Asian countries," Victor points. Which is why, Racurs is placing a big emphasis on localization of its products. "We take into account country-specific features, system of sales and taxation, advertisement, et al. PHOTOMOD is now available in Russian, English, Spanish, Greek and Mandarin. India and China are a huge market," he concludes, ambling to join a yoga class.