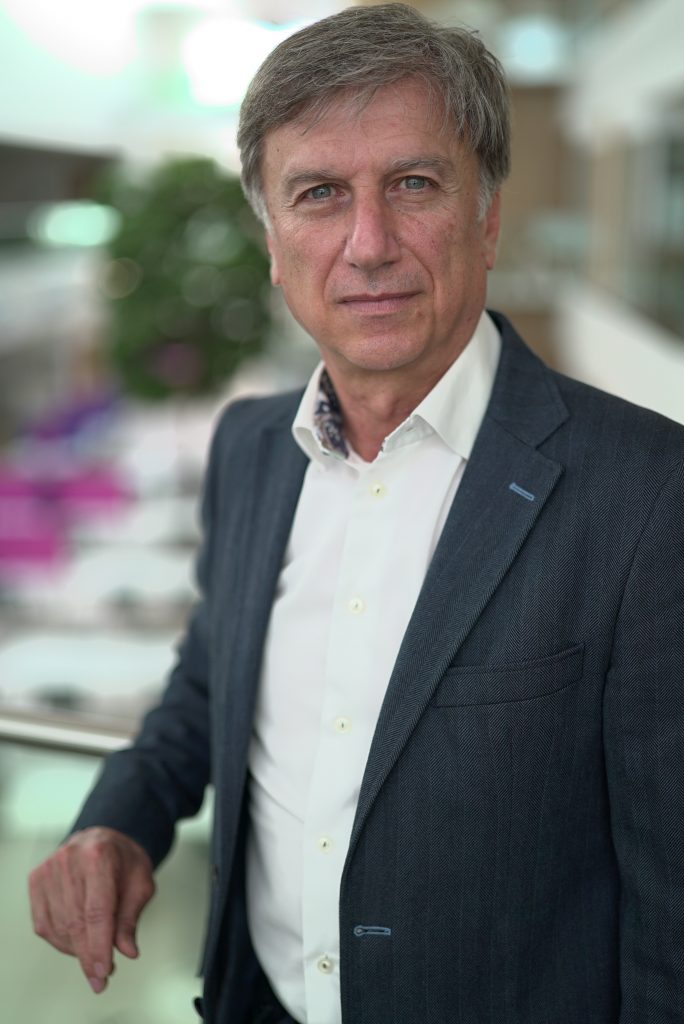 Munir Ismet joined Ordnance Survey as the MD of its Geospatial Solutions unit in May. As the head of the division that covers both international and commercial activities of OS, Ismet is leading the strategy and direction delivering geospatial services across the world and bringing new propositions to customers. Having previously held senior positions in Oracle and Hewlett Packard, leading their public sector businesses across Europe, Middle East and Africa, Ismet has a track record of delivering digital transformations to support governments and large private sector organizations, as well as leading smart cities, Cloud solutions and digitization projects. We caught up with him about his vision and aims for the division. Excerpts
You are not a surveyor by profession or experience. What was the idea behind joining OS, one of the oldest surveying organizations in the world?
Ordnance Survey has a rich heritage and deep expertise in surveying and location services. I come from a commercial background and have worked across the tech industry for a number of years helping businesses grow. What excited me about the current position — MD of Geospatial Solutions at OS — is that it covers both.

I was attracted to the organization because of its ambitious strategy to grow its business both in the UK and internationally. Being part of a team helping nations achieve societal, economic and environmental benefits was a huge draw. OS has a very solid strategy in place, and we have identified opportunities for growth in the UK and internationally. We are very clear in our vision — to be recognized as a world leader in geospatial services, creating location insight for positive impact.
The team will be looking to execute the strategy by taking the exemplar work we do in Great Britain, and using this to support nations so they too can reap the benefits of location data. For instance, the underground assets work we are doing in Great Britain is something other nations can benefit from also. We must also review what OS does and look at how we can adopt new approaches and technologies, where applicable to OS to develop and execute its strategy.
ALSO READ: Geospatial knowledge powers decisions at all levels, says Milorad Kovacevic, Chief of Statistics, UNDP
You have a previous track record delivering digital transformation to help governments and large private sector organizations, as well as experience in leading smart cities, cloud solutions and digitization projects. How do you plan to use that experience and knowledge to drive OS's business?
Governments and businesses around the world aspire to better decision making in order to better serve their customer and citizens. They want to make the best use of new technologies. They want to create greater savings and have a quicker time to market. To achieve this, there must be an improvement in how data is shared and the speed and volume at which it is shared, and this requires improved connectivity.
Quality and accurate location data is the golden thread running through all of these aspirations. And for OS to help its government and business customers realize these aspirations, I go back to the very simple notion of listening to the customer and understanding what their needs are. This will enable us to work with them to help them benefit from what location data can deliver.
I also believe in relation to Smart Cities, OS will partner with a small number of organizations who provide other sources of data and infrastructure, as a means of delivering a comprehensive overall package.
In UK, OS has been very focused leveraging and promoting the power of location data for government and businesses. Could you tell us a bit more on some these recent initiatives and how you plan to further them?
The UK government recognizes the value and benefits of location data, and we were obviously delighted when, through The Geospatial Commission, it recently published a strategy on unlocking the power of this data, and we are very much looking forward to supporting this ambition.
The new Public Sector Geospatial Agreement (PSGA) will lead to new data from OS, new ways of accessing that data and greater freedoms for customers to share data.
This has already been evidenced in the launch the new OS Data Hub, the first output of the new PSGA. Within the first week of its July launch, we saw hundreds of new users. This will prompt a new wave of apps, services and products derived from this, and we are excited to watch how this unfolds and the many ways our data will be used.
We are nearing the completion of the underground asset register pilot project. This is something OS has been championing for decades. So, as you can imagine, we have been delighted to be part of a project that is actively mapping what lies beneath our feet. There are some amazing learnings from this pilot and evidence of the enormous benefit such a register would be to customers across utility sector.
The current pandemic has also illustrated the power of location. Experts and analysts from OS formed an Emergency Response Team to help the NHS, emergency services and local authorities in their response to the COVID-19 pandemic.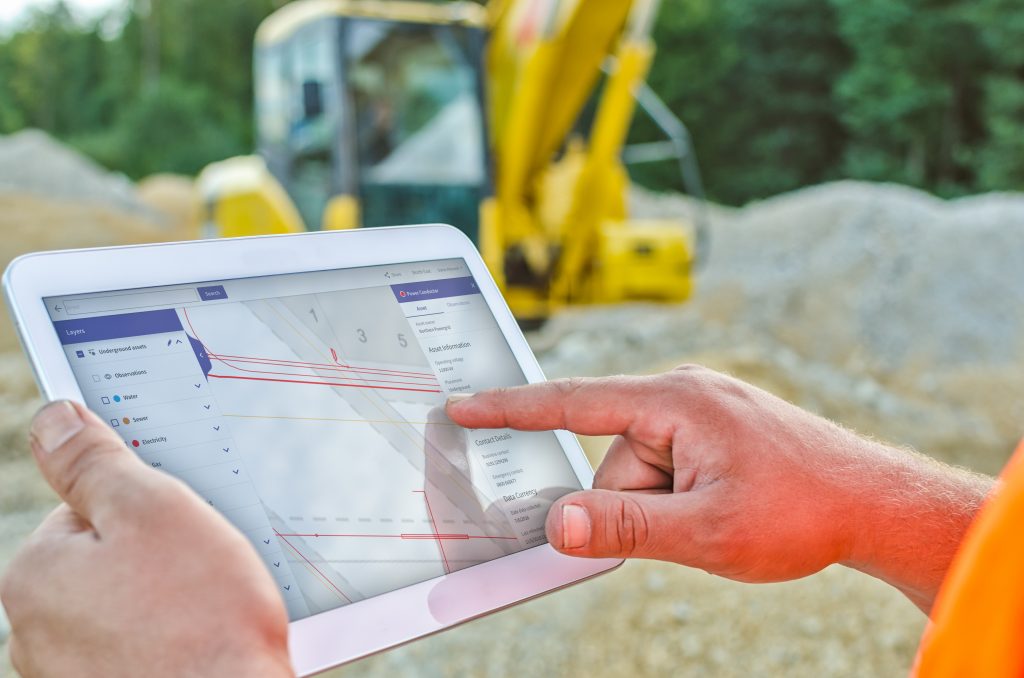 Precise location data is playing a crucial role in helping government departments, and a vast network of services make the best possible decisions possible in the crisis. Over the last 6 months OS has supported over 200 customers across Great Britain by providing insight and support with accurate location data.
Initially OS set up a dedicated COVID-19 phone hotline for emergency planners and its dedicated Mapping for Emergencies team (last used during the 2019 floods), which has been supporting the government's response to the pandemic in several ways through. This includes identifying screening and testing locations, identifying areas with a more vulnerable aging population and crucially using routing tools to identify where "the next nearest" pharmacist lays in case of shutdowns or shortages. OS has also supported the route planning of scarce resources and additional transportation to hospitals by local authorities.
Access to the data base has also been a major consideration in these unprecedented times. This is why, in addition to the data available for the public sector under the new PSGA, OS released an additional COVID-19 license for developers building COVID-19 specific services. This will enable organizations, developers and individuals to use OS data, free at the point of use, for the specific purpose of supporting the national response to COVID-19.
ALSO READ: Why geospatial technologies will be at forefront as the world reopens
How good land administration is intrinsic to good governance and will be more so in delivering good governance in a post-COVID world?
Land is becoming the drive for the growth of economy in many of the countries we are dealing with, and you can only do that with having solid land reform and information around that. We at OS are in an ideal place to help nations with this. When a nations possesses this information, they can use it to provide the location data and services citizens need and as a means of attracting external investment.
Increasingly, countries and citizens are having to confront global trends such as growing urbanization, escalating poverty, reductions in public services, and financial pressures from governments and administrations. Over the last decade, technology development has been exponential, creating a brave new world of opportunities to harness location data for good.
Improved land administration enables effective decision-and-policymaking in governments. It provides security of tenure to its citizens, supports sustainable development and delivers benefits to a community, region, or nation.
Having accurate location and attribution information, combined with a working knowledge of assets and resources, helps authorities design, and focus public services and engage citizens early in these processes. As cities become smarter through the proliferation of sensors and the Internet of Things (IoT), the way these services work can be adjusted in near real time. Thus, governments and businesses around the world are recognizing that they need to be geospatially fit for the future.
That is why OS created the Geospatial Maturity Assessment which will pinpoint strengths and areas of weakness.
What are your views on the geospatial industry and the impact of COVID-19 on its business in short term and long term?
OS and the wider industry can learn from this experience. The Impact varies. On one hand it has demonstrated the value of location in decision making, and it has put mapping into hands of citizens as they explore their local areas and greenspaces more. However, the industry has suffered job loses, and will probably continue to do so, and it has affected the health of many people.
Moving forward, location has a major role to play in the continuing response to COVID and then eventually in helping economies recover.
What would be the larger Impact of COVID-19 on health and economy worldwide?
Across the world, millions of people are feeling the impact of the pandemic. We are also seeing regular media reports on the impact it is having on the global economy and national economies. As well as long term health impacts. It's vital that location continues to support governments, business and individuals — from supporting people to live active lifestyles to underpinning new government policy and strategy. Driving value and maintaining service levels are essential, and location can support this.
At this stage we are not sure about the timelines of an economic recovery, but I suspect it will be different for each country. What is important is having the right infrastructure and resources in place to aid that recovery, and location data has its place in that.
What would be your moving forward strategies and suggestions for businesses to function in a new normal world?
The message is clear. Quality location data helps nations and businesses. Take our Geospatial Maturity Assessment and start leveraging the power of location data today.