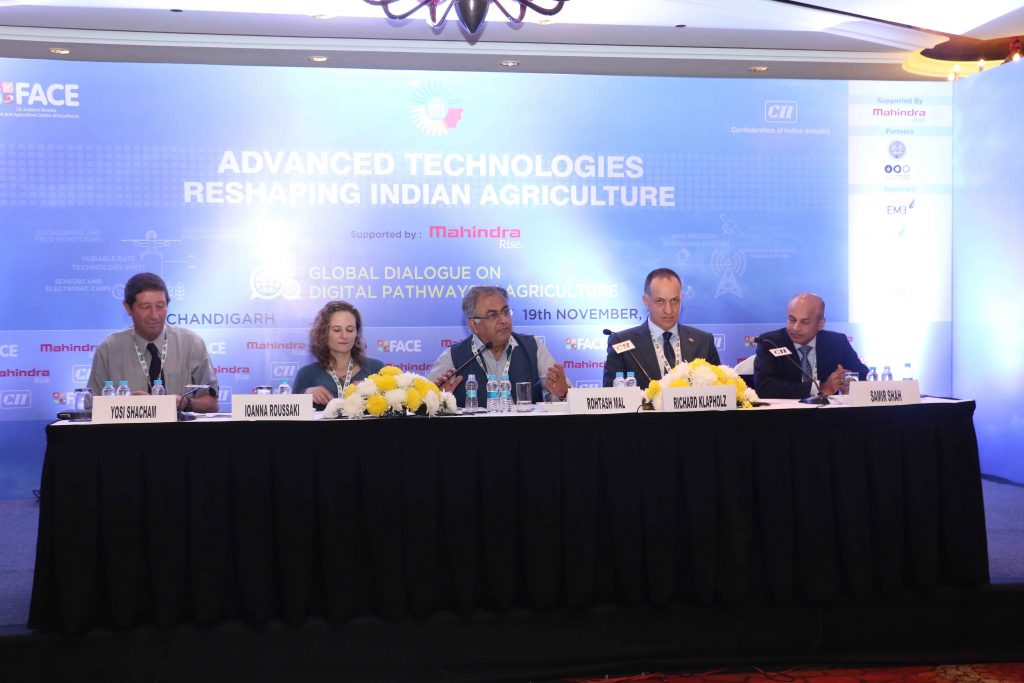 Confederation of Indian Industry (CII) Agro Tech 2016, concluded on Tuesday in Chandigarh. The fair attracted myriad participants, investors and farmers from different states across the country. The fair proved to be testimony to many states including Punjab and Haryana as the host states, which joined hands with Gujarat and Madhya Pradesh.
Dr Ioanna Roussaki, Assistant Professor, National Technical University, Athens, Greece, highlighted how a future farm might look with agri robots to plant seeds and harvest crops, smart tractors and farmer checking status of farms on computer. "However, right now problems lie in capital investment cost of these initiatives which are very high and are not cost effective for small farmers who are technologically illiterate," she said.
On the occasion, Department of Agriculture, Madhya Pradesh canvassed several welfares schemes taken up by state governments with the progressive farmers, investment in schemes and even exhibited pure and natural rose water.
Adding to this, Mr. Richard Klapholz, CEO, Rivulis Irrigation, Israel, said that technologies like drip irrigation can help farmers in India but are seldom used due to lack of knowledge. He recommended use of remote sensing by satellites which can be used to provide accurate information to farmers and give them irrigation prescription, also help them with monitoring water budget.
The Horticulture department of Haryana, displayed Daisy, Fair Chita, Clementine and Fremont varieties of oranges which have an increased shelf life and sweetness content. The Punjab Small Industry Export Co-operation exhibited myriad spectrum of its tradition in the form of Phulkari.
Integrating Advanced Technologies in Mainstream Agriculture, Mr. Rohtash Mal, Chairman and Managing Director EM3 Agri Services Pvt. Ltd., India, said that there is a possibility to apply lessons from industry into agriculture to solve problems like enhancing farmer incomes and increasing yields.