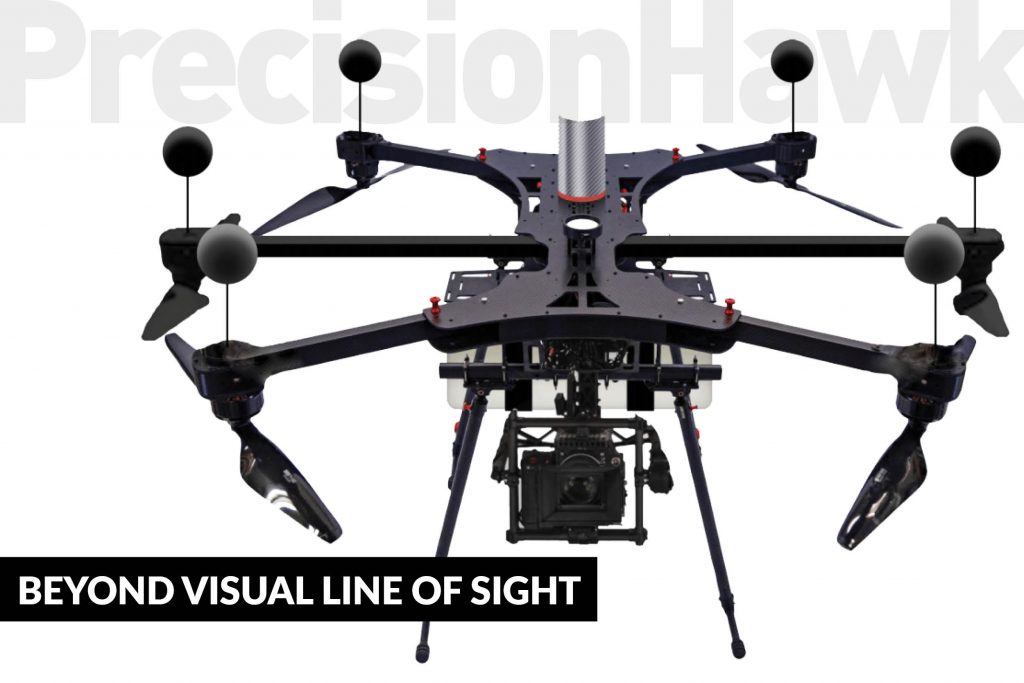 PrecisionHawk has launched the first Beyond Visual Line of Sight (BVLOS)-enabled, multi-rotor drone platform. The drone incorporates industry-leading technology to automatically identify all cooperative and non-cooperative aircraft within a 10km radius, ensuring airspace de-confliction well before potential confrontation. The platform was designed based on the findings and recommendations in the Federal Aviation Administration (FAA) Pathfinder Report, which serves as a blueprint for enterprises to conduct BVLOS drone operations.
Key Features
• Equipped with GPS technology to broadcast location and trajectory of the drone at all times, making it visible to drones and other aircraft in its vicinity.
• Low altitude traffic and airspace safety (LATAS) technology, which provides access to real-time manned aircraft data.
Through the Pathfinder fieldwork, PrecisionHawk identified three pieces of technology that should be required for safe BVLOS operations.