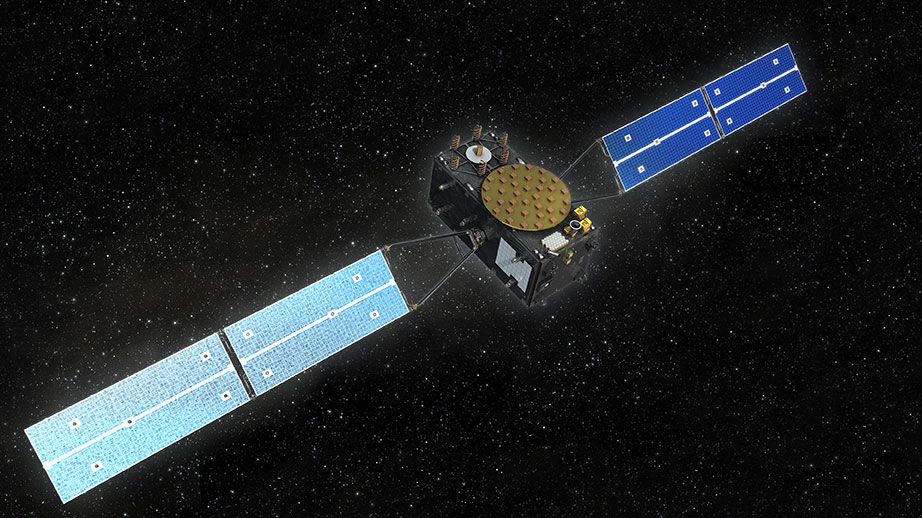 Following the altercation between the UK and the EU over access to Europe's flagship Galileo navigation satellite system, UK has unequivocally declared its intention of developing its own satellite navigation system, independent of Galileo and European collaboration. This is a momentous decision, especially because the UK has been among the major partners in the development of Galileo and has poured in billions of pounds in the project since 2003.
The dispute over access to Galileo signals escalated when the EU declared that after exiting from the European Union, UK would only have access to Galileo signals as a third nation and would no longer be entitled to highly encrypted defense-related signals.
Then and Now – a continuum
Michel Barnier, EU's chief Brexit negotiator, said that since the UK would no longer be a member state, British companies too would not be allowed to participate in core R&D projects of Galileo.
Firing an immediate salvo, Phillip Hammond, British Chancellor of the Exchequer, proposed to blacklist British companies engaging in technology transfer to Galileo
After British Prime Minister Theresa May announced creating a special task force under the auspices of UK Space Agency – hinting that the UK would embark on the project of developing its own navigation system – Defense Secretary Gavin Williamson said the UK will be increasing the number of personnel working in the defense space sector over the period of five years.
"We must make sure we are primed and ready to deter and counter the intensifying threats to our everyday life that are emerging in space. That's why today I'm announcing the RAF is taking the lead in this area and why we plan to increase the number of personnel covering space", said Defense Secretary Gavin Williamson.
"Satellite technology is not just a crucial tool for our Armed Forces but vital to our way of life, whether that be access to our mobile phones, the internet or television. It is essential we protect our interests and assets from potential adversaries who seek to cause major disruption and do us harm," he added.
Emphasizing on the need to take stock of the British participation in the Galileo project, reassessing the crucial rule of Britain in the domain of space technology and to lay down a new strategy for British made satellite navigation system, he said, "Britain is a world leader in the space industry and our defense scientists and military personnel have played a central role in the development of the EU's Galileo satellite program alongside British companies, so it is important we also review our contribution and how we plan for alternative systems in this crucial area."
Also Read: Has the tussle between UK and EU over Galileo reached a point of no return?
Tit-for-Tat or Renegotiation?
Galileo has important ground stations in Falklands and the Ascension Islands which are overseas territories under British sovereignty. As a tit-for-tat for EU moving its satellite monitoring base from the UK to Spain, UK has been looking at ways to deny EU access to these ground stations. This would certainly complicate the situation for EU and would compel it to enter into a fresh round of renegotiation over Galileo with the UK.
Meanwhile, Defense Minister Guto Bebb also affirmed the need of Britain having its own satellite navigation system to boost its security.
He said, "With the launch of this Strategy, we are setting our aspirations much higher, to ensure that our industry continues to benefit from this growth in satellite technology. We are investing millions into Britain's most innovative companies to help us launch forward in the space domain".
Only time will tell whether Britain developing its own navigation system would be viable or not. As of now, opinions are polarized between those who are quite hopeful about the new project and those wary of the outlays and hence propose sustained cooperation with Galileo.
Colin Paynter, UK managing director of Airbus Defence and Space, is among the enthusiasts. He says, "It is possible to develop a wholly new system in four to five years and come in at the lower end of the much-touted £3-5 billion cost estimates floating in the press"