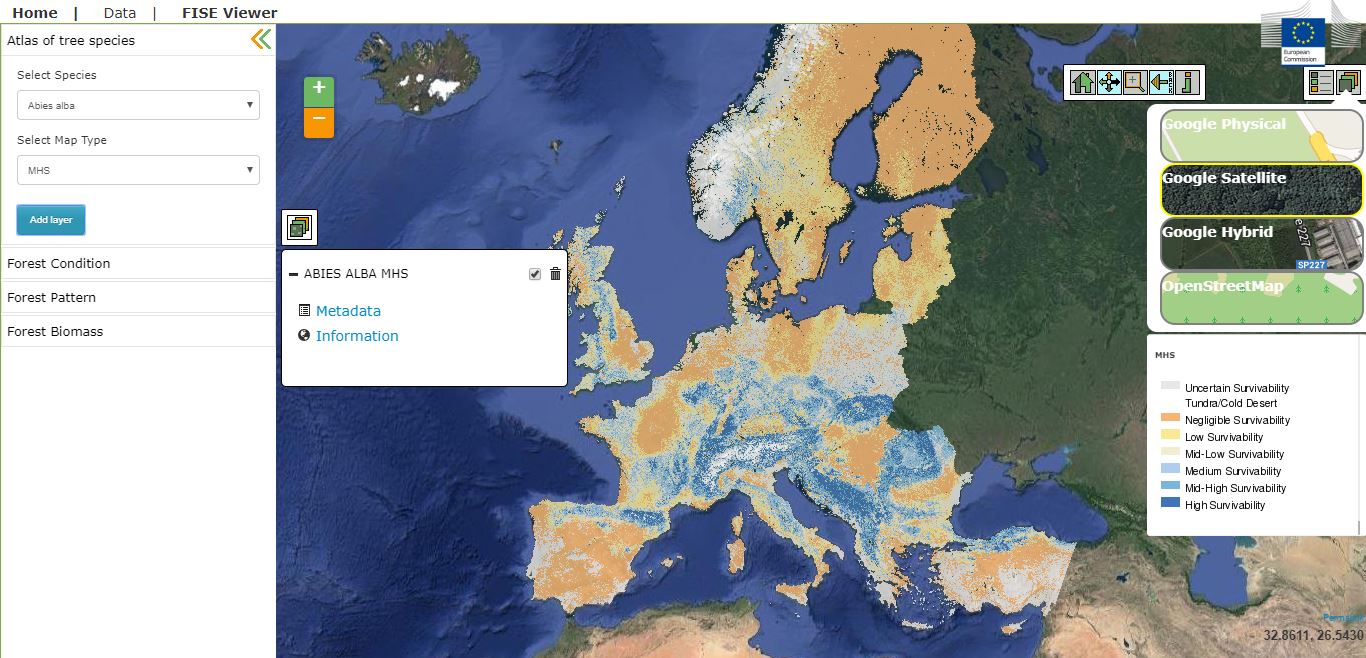 Joint Research Centre (JRC), the science and knowledge wing of the European Commission, has developed the European Forest Fire Information System (EFFIS) and European Forest Data Centre (EFDAC) Map Viewer applications that supports forest fire-protection services and provides the European Commission and the European Parliament with updated and reliable information on wildland fires in Europe.
Built upon Copernicus data, the EFFIS help you visualize the most up-to-date information on the current fire season in Europe and in the Mediterranean area. This includes meteorological fire danger maps and forecasts of up to 6 days, daily satellite images of the last 7 days, maps of the latest hot spots and fire perimeters also updated daily.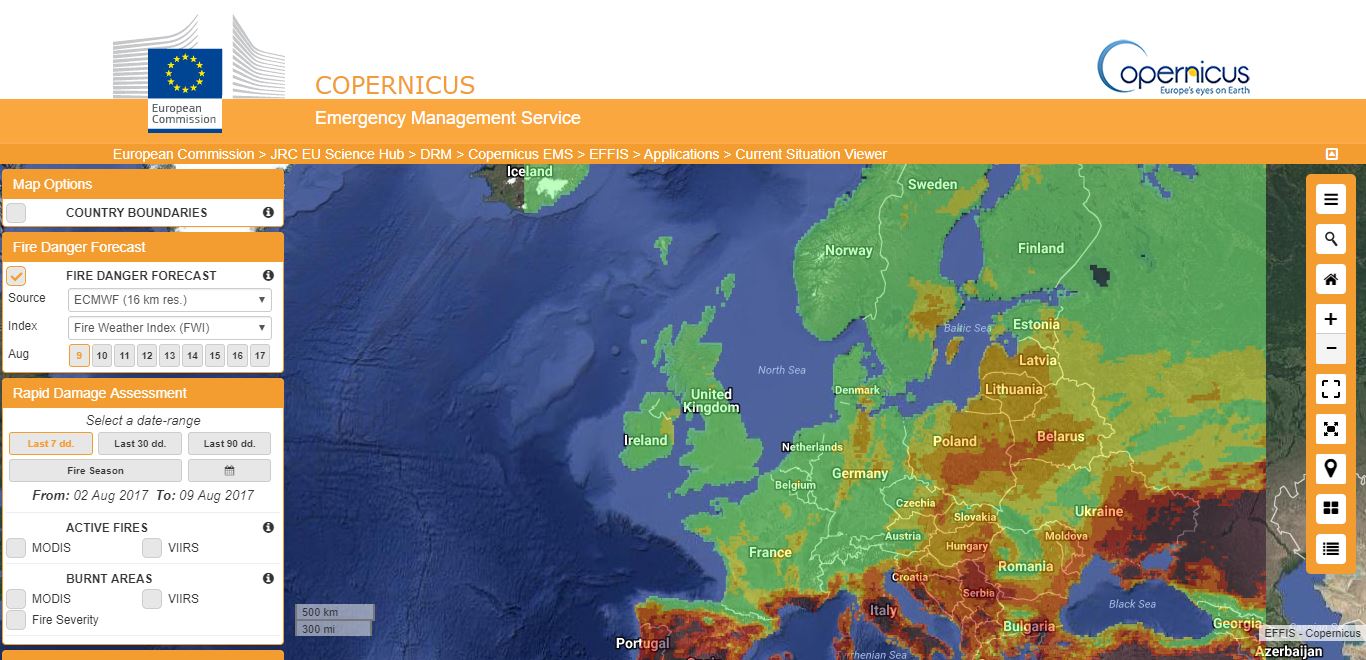 On the other hand, the EFDAC Map Viewer is a customized web map client that allows users to visualize, navigate and query maps and derived geo-datasets available in EFDAC. This includes the JRC forest cover maps, species distribution and suitability maps, information on forest patterns, forest conditions and forest resource information.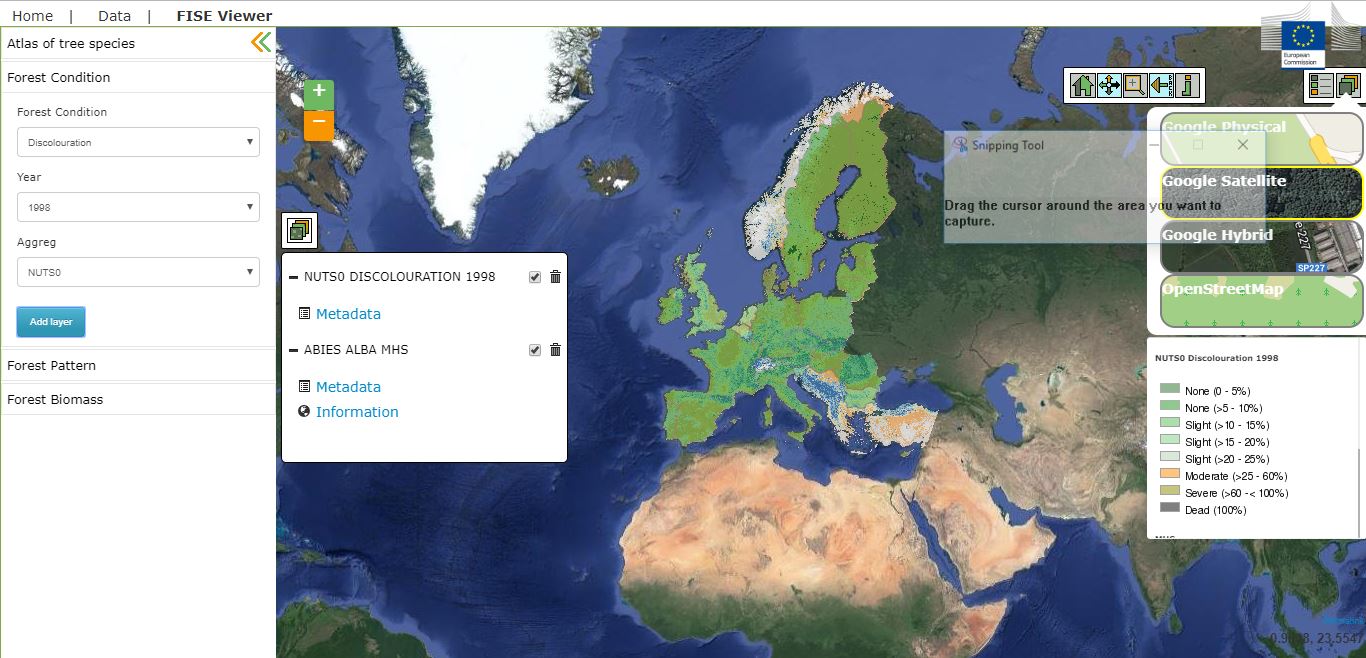 As far as EFFIS is concerned, the application can be proved useful to a variety of people in determining the fire-danger forecast, rapid damage assessment to forests due to fire or in some kind of analysis. In the rapid damage assessment, the tool highlights how much part of the forest is under active fire and how much area has already been burnt in last seven day, or one month, or 3 months. The application's analysis tool helps you locate the burnt areas in the forests.
Meanwhile, the EFDAC Map Viewer looks dull unless you know how to know how to use it. On the left side, it shows the application tools, where one can pick a tree species and choose a map type on basis of relative probability of presence (RPP) or maximum habitat suitability (MHS) for that species and then click on Add layer. You will get the results based on type of your choice with respective map legend downright.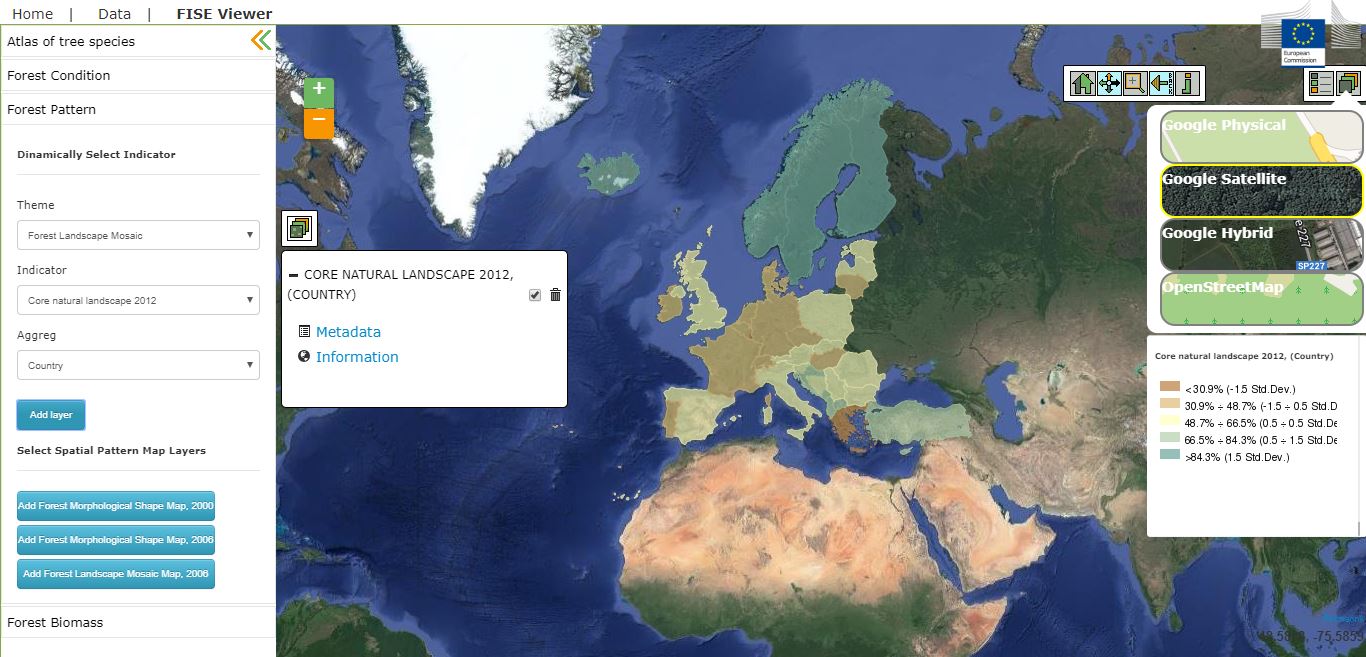 The search also opens a tab showing metadata and information links on it. It also allows you to see the forest condition, pattern, and its biomass in a simplistic way. For example, the forest condition tool gives you the choice to defoilation or discoloration. From 1987 to 2003, you can choose the year for the data required. The forest pattern lets you from forest connectivity, landscape mosaic, forest morphology, and forest edge interface. Furthermore, it gives you the freedom to choose the your map-type by giving you choices like Google Physical, Google Satellite, Google Hybrid and OpenStreetMap.