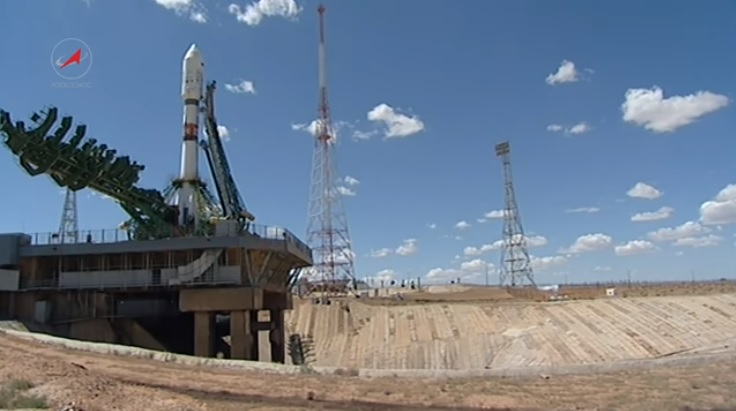 Satellite imagery company Planet released a video of its flock of Doves being launched into space by a Soyuz rocket. Interestingly, the video has been prepared by stitching together a series of images clicked by its own Doves orbiting the sky. According to Planet, the company was planning to capture a mid-flight rocket from space from a long time, and all this while with its on-orbit fleet growing in space was only adding up to this possibility.
In the hours leading up to the recent Soyuz launch, Planet determined that a Dove would be near enough to Baikonur Cosmodrome in Kazakhstan to get a shot of their newest flock launching. The moment it got established, the Attitude Control team of Planet worked with their Mission Operations team to point the satellite at the launch pad.
And when the footage was checked, the results were amazing.
To capture this tiny spec of spark, Planet had to point the Dove approximately 50 degrees off-nadir towards the launch pad. The clip is developed by capturing one still image per second focused on the moving rocket going approximately at a speed of seven kilometers per second (or 15,658 MPH).
Then the Planet Imaging Team cropped and stitched the stills together. So, in nutshell, the short clip covers about two and a half minutes of real-time images including a lift off and flight.
From an operational standpoint, these on-orbit maneuvers were exciting to perform.
Vincent Beukelaers, a Planeteer writes on his blog that "We realized we'd be able to snap these images about 5 hours prior to launch; and our extensive ground station network made it easy to get the target commands up to the satellite really quickly. The next morning, right around the time the Doves Flock 2k were deploying from the Soyuz into orbit, we received the data."
The blog further reads, "Looking through it for the first time was exciting for the team. We've captured some spectacular imagery over the last few years, but these launch shots of the Soyuz are some of my personal favorites. Learn more about the flock of 48 satellites of Flock 2k that launched onboard the Soyuz."