After making history by launching the world's most powerful rocket, Falcon Heavy, in February this year, Space X is set to smash another record by launching 71 small satellites into orbit at one go. The mission is called SSO-A and would take off on November 19.
If successful, the mission would set a new milestone in satellite launching. The mission is being organized by SpaceFlight Industries and includes satellites from more than 30 countries.
Other than being truly path-breaking and having the potential to kick-start a new era in aerospace, what is distinguishing about this mission is that it would carry 3 satellites that would track sea piracy, illegal fishing and smuggling.
Menace of sea piracy
The 3 satellites, known as Pathfinder, have been built by a startup called HawkEye 360 and they can monitor radio wave emissions on the earth. This would help them not only in tracking the exact location of illegal boats carrying contrabands but also in predicting future trends.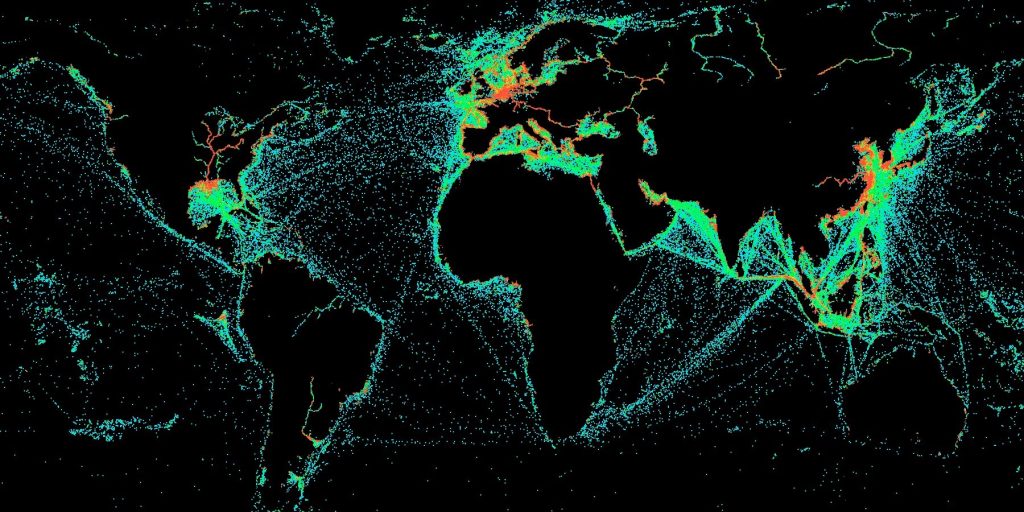 Intercepting illegal vessels based on precise location would be a big help to the law enforcement agencies and help in curbing trafficking and illegal fishing that amounts to staggering 3 trillion dollars a year.
HawkEye 360 combines radio-wave detection technology with AI to track illegal vessels engaged in trafficking that turn off their GPS and location identifiers so that authorities cannot track them.
With the precise information that these satellites will provide, law enforcement can locate and apprehend these vessels and prevent crimes.
Also Read: SpaceX to use only recycled Dragon ships after August till Dragon 2 is ready
Any radio signal that is more than 1 watt in power could be easily detected by the satellites.
The satellites have been possible due to tremendous advancements in small satellite technology and Machine Learning in the past few years.
How the satellites would work?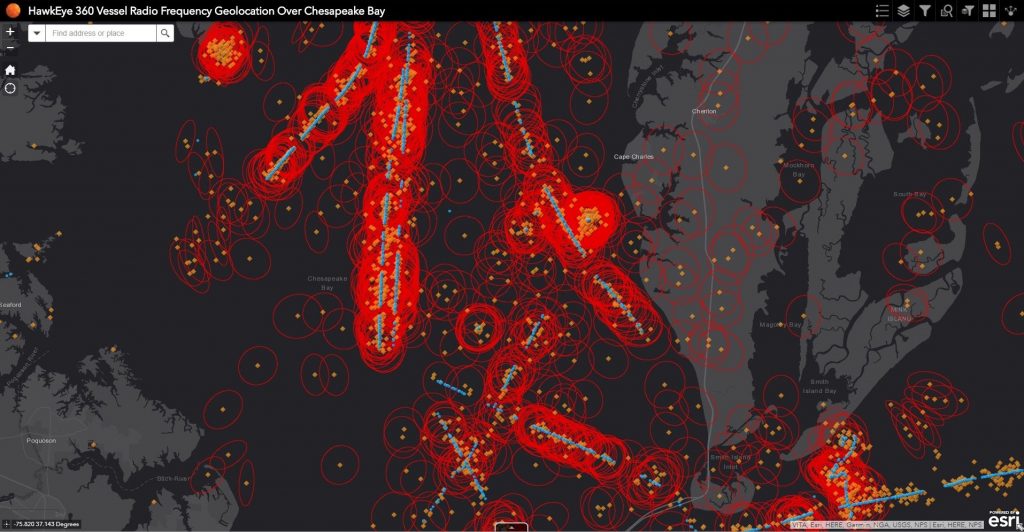 All of the 3 satellites, like all others that will be blasting to space in a week, are sun-synchronous.
For security purposes and for avoiding mishaps, ships have a mandatory Automatic Identification System (AIS) which is turned off by rogue vessels and ships so that their location cannot be tracked. This is the most common technique used by organized crime rackets to circumvent the security system and flout laws under the nose of the authorities.
But with Pathfinder, this old tried-and-tested method would be rendered completely ineffective. Pathfinder would track all radio wave emitters in a ship and it is practically impossible to turn all of them off, as a ship cannot sail without navigation and communication.
The underlying principle behind the functioning of Pathfinder satellites is the fact that no two radio transponders are alike. Even two responders of the same make would have some minor variations that would lead to a marked difference in the nature of radio wave emissions. Pathfinder would be meticulous enough to track this difference.
Also by correlating and matching radio emissions of a particular ship with its AIS signals, a footprint of all the vessels moving in an ocean can be created. So, even when the AIS would be turned off, the satellite would display its true location. This would be, simply put, enabling geolocation for ships.
Further developments in Machine Learning and AI would make this system more sophisticated and reliable. Using Machine Learning algorithms, the satellites can catalog locations of the ships, their sailing patterns and mark any aberration.
Analyzing this information and inter-relating it with past history of a ship, the satellites can also forecast where the ship would sail in future.
Also Read: SpaceX is recycling spacecraft like we do with plastic!