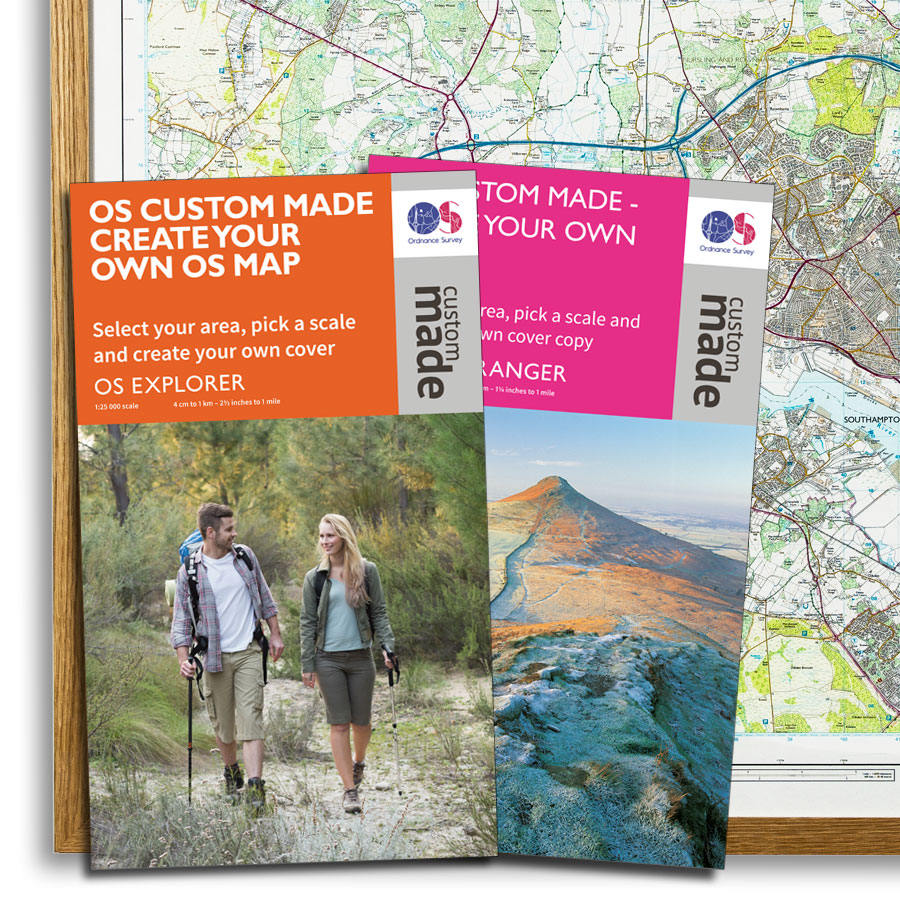 Christmas festive season is considered incomplete without splurging cash, exchanging gifts, shopping sprees and scrumptious festive banquets for friends and family. But there is something more to it that enriches the festive experience and makes it refreshingly memorable.
Ordnance Survey has come with a unique gift idea for festive shoppers — an OS Custom Made map. The map is ideal for both outdoor enthusiasts and for anyone who wants to frame a memory of a particular time, at a particular place.
Using OS Custom Made one can center his map anywhere in Great Britain, add his own titles, upload a personalized image, and choose its scale and have it printed on the same quality paper that Ordnance Survey uses for its maps. The map costs £16.99 and one just has to log into Ordnance Survey portal
"Nothing stays in the memory and mind more than important experiences and beautiful images – especially when they celebrate our hobbies. Something personalized means 'I know you and want to make you smile' and a custom-made map reflect good times in your life," says Corinne Sweet, author, and psychologist.
A new study from Ordnance Survey reveals that an overwhelming 88% of the Brits care more about the time and efforts invested in a gift, the emotive value associated with it, the exquisite timeless charm and the memories it evokes than the cost of the commodity.
"So why not choose a location relevant to an interest or hobby of which you're giving the gift to, and then add a humorous photo of them doing it and an amusing title to sum it up," asks Nick Giles, Managing Director of Ordnance Survey Leisure, adding that it could be their favorite fishing spot, bike ride, walk, run, and horse ride or country getaway.
How to make the Ordnance Survey map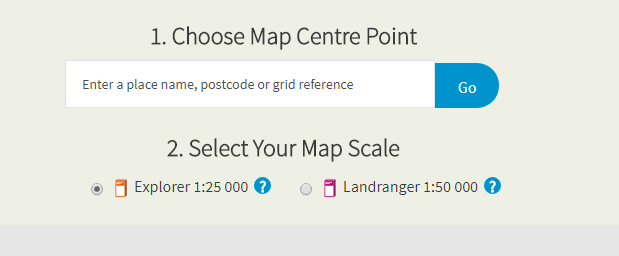 OS gives multiple options to create the map of one's choice, liking and the one which appeals the most to a person's tastes or brings back the redolence of sweet old memories like a whiff of fresh breeze. The map can be folded, framed or flat. One just has to focus on a favorite location and use the instantly recognizable style of the OS Explorer and OS Landranger leisure maps while visiting www.os.uk. A Map Centre Point has to be selected and Name, postcode or grid reference has to be entered. If there is more than one option, the map will produce a list to select from.
A user has the option to choose from OS Explorer 1: 25 000 scale or OS Landranger 1: 50 0000 scale maps. OS Explorer shows more detail, but over a smaller area and are ideal for walking. OS Landranger shows less detail but covers a wider area, perfect for on and off-road cycling and holidays. It can be seen how each scale looks in the Detail View.
We can drag the map to adjust the area to be printed. The white border on the Map Area shows the edges of the map.  Once content with the area covered, 'Lock map for printing' should be clicked.
We will now be able to drag the red box to check the detail of the selected area, which is ideal for checking map covers.
There are options to select from a traditional folded map to fit in your rucksack, a flat-rolled map or one of our framed options. Language for the map, which affects the cover and map key, can also be chosen.
'Confirm and continue' is to be clicked when one is ready.
Enter the map title. These will appear above the map legend on your print. The first three lines are automatically converted to uppercase.
On folded maps, titles will also appear on the cover. A cover picture can be added by uploading one from the computer or choosing from the ones that OS offers.
Once the picture is uploaded, there will be an opportunity to choose the part of the picture to be used by moving the clear box over the photo.
And your map is ready! So go ahead and try this interesting customized map and gift it to your close friends and family members.