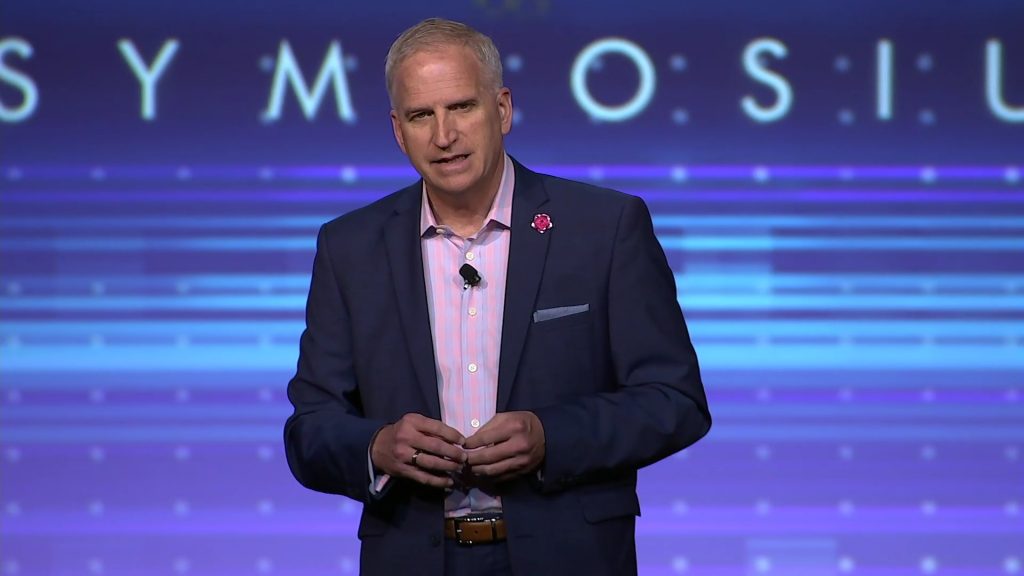 It would not be hyperbolic to say that we live in the gilded era of the profusion of open source and Big Data. The satellite imagery industry is growing rapidly and continuously modernizing itself. But along with new opportunities come heightened expectations and an array of new challenges ahead. Commercial satellite data is more affordable and accurate than it has ever been in the past, but the downside is the trust factor, particularly for vendors looking to sell to the government agencies.
Robert Cardillo, director of the National Geospatial-Intelligence Agency (NGA), understands the situation and the underlying trust deficit completely. At the Keynote of GEOINT 2018, he said "It is undeniable that intelligence analysts were raised to view unclassified data as less valuable than classified information"
Bridging the gaps
NGA is a key supplier of data to American defense and intelligence agencies. Cardillo underscored the fact that even in the age of technological advancements and new innovations, it is not easy to alter the prevalent mindset, and the intelligence agencies primarily decide the utility and value of data depending on whether it is secret, top secret, classified or non-classified.
Analysts have started working with non-classified data. But one of the key concerns of the agencies is that the open source data is being used by other countries to attempt to undermine US interests or similar nefarious purposes, believes Cardillo.
In the age of proliferation of fake news and distorted facts via social media that has given rise to the pervasive phenomenon of alt-facts and post-truth, Cardillo is wary of the consequence of doctored imagery and the way it will strike at people's prejudices and reinforce them.
Doctored imagery is a concern, said Cardillo. As the industry produces better products, "people are going to get a lot better at this. Let's face it; in a world in which we tend to live in our own news cocoon, it's really easy to reinforce somebody's internal narrative with a doctored picture. I'm very worried about it." he said.
Role of private players
"I love all these companies," Cardillo said when asked whether he thinks the hype around small satellites is justified and sustainable in the long run.
Being enthusiastic about the self-adjusting role of markets and reposing trust in the caliber and innovativeness of the companies, he further added that "I want the market to work … but the government shouldn't be their first customer. We should be their second customer." "I don't want to drive that market. I want to only be a customer. I've invested in Planet, Google, Maxar."
A vibrant, competitive space-based commercial imaging market is good for the NGA, believes Cardillo.
The NGA is embracing new strategies for problem-solving and overcoming challenges, and at the core of it lies what Cardillo calls "Triple A" — automation, Artificial Intelligence( AI) and augmentation.
NGA is also looking ahead to forge new partnerships and collaborations with the private sector. For a paradigm shift in Geo-Intelligence, Cardillo believes it is most important to inspire and motivate the pool of global GEOINT workforce.
Cardillo is also proud of the fact that "NGA has become the first entity within the department of defense to receive national accreditation of its Level 1 and Level 2 certification programs".
NGA has also launched a new data sharing platform called GEOWORKs that will make it much easier to access NGA data.
"Geoworks is not just a website, it is a new way of doing business for us" added Cardillo.