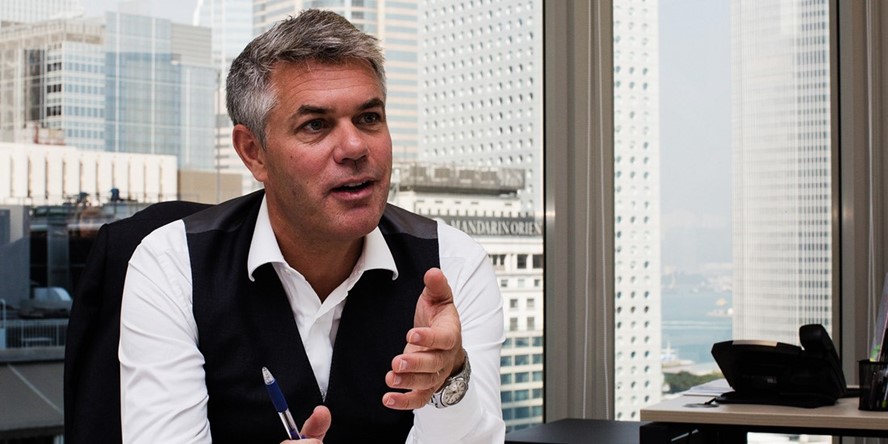 Ola Rollén is back and he intends to continue to lead Hexagon "with full force". As he resumed his duties as Hexagon President and CEO on Monday, Rollén also addressed the media and analysts saying his conscience was absolutely clear. "I am of the firm opinion that there are no grounds for the current allegations against me."
Speaking publicly for the first time after allegations of insider trading by Norwegian authorities, Rollén categorically denied any wrongdoing. "So what next? I can tell you that I have as of today resumed my CEO responsibilities for Hexagon. And I can tell you I am excited. I love this job. I love this company and I intend to lead hexagon with full force," he said in a live webcast and telephone conference organized by Hexagon on Monday.
Rollén sounded understandably upset as he said he was "truly saddened by the damage this whole situation has caused for Hexagon, its shareholders, Greenbridge Partners and my family". However, he sounded equally upbeat as he gave details into the case. "I am confident that I have done nothing illegal and I know that this matter will be cleared up." He, however, added that he understood why the "Norwegian Economic Crime Authority reacted to the transactions and hence the need to investigate".
During the call, Rollén and his lawyer Christian B. Hjort also took questions from journalists and analysts.
The man behind Hexagon
Rollén, whose vision is behind Hexagon's transformation in 16 years from a conglomerate of disparate businesses to a global leader in geospatial technologies with a market capitalisation of around $12 billion, was detained on October 26 on allegations of insider trading in connection with an investment last year in Norwegian company Next Biometrics ASA. He was however not charged and was released on Friday.
Thanking the Hexagon team, and his friends and family for the strong support, Rollén said "Over the years we have built up a world leading organization of with a clear strategy and strong management team. Today our divisions are leaders in their respective industries both in terms of technology portfolio and market presence. They also leverage the strength of each other to deliver complete solutions in some of the world's most vital industries. The point I am trying to make is this is not a one man show. We are 16,000-strong."
The facts of the case
Iskossala Ltd, a private investment firm held by the Rollén family, had bought shares on behalf of Greenbridge Partners Ltd, an investment firm in which Rollen is one of the primary shareholders, in Next. The reason that Iskossala bought the shares on behalf of Greenbridge was because the latter was not fully operational until January 2016. After Greenbridge's formation on January 12, 2016, Iskossala transferred all the 2,617,674 shares to Greenbridge at cost plus 5% annualized interest.
A statement from Hexagon had earlier clarified that it didn't involve Hexagon at any stage.
Giving the reasons for this investment, Rollén said Next was regarded as a long-term investment and Greenbridge viewed the fingerprint sensor market to be an area of strong growth. He added that Greenbridge gained knowledge about the biometric sensor market after two years of extensive research.
It is important to note that Greenbridge is still in possession of all the shares and Rollén made no personal gains out of it.
Rollén's lawyer Christian B. Hjort, who also joined the call, said while it would not be appropriate to get into the finer details of the case since investigations were still on, "we categorically disagree that Ola Rollen had any inside information regarding Next at the point in time Iskossala acquired shares in Next in the market on behalf of Greenbridge".
He added that the fact that Greenbridge had an intention to acquire further shares in Next and the fact that instead of doing that it subsequently decided to negotiate a private placement with Next does not constitute as insider information.
"In our view, the sequence of events, Greenbridge's intention to become a long-term shareholder in Next and the plan to develop Next into a successful company all show that there was no motive of conducting an insider trading as part of this total acquisition," Hjort said, adding that investigations will confirm that no violation of insider trading provisions had taken place.