Upload photos of land cover change around you; join the open challenge from Sept 22 to Oct 1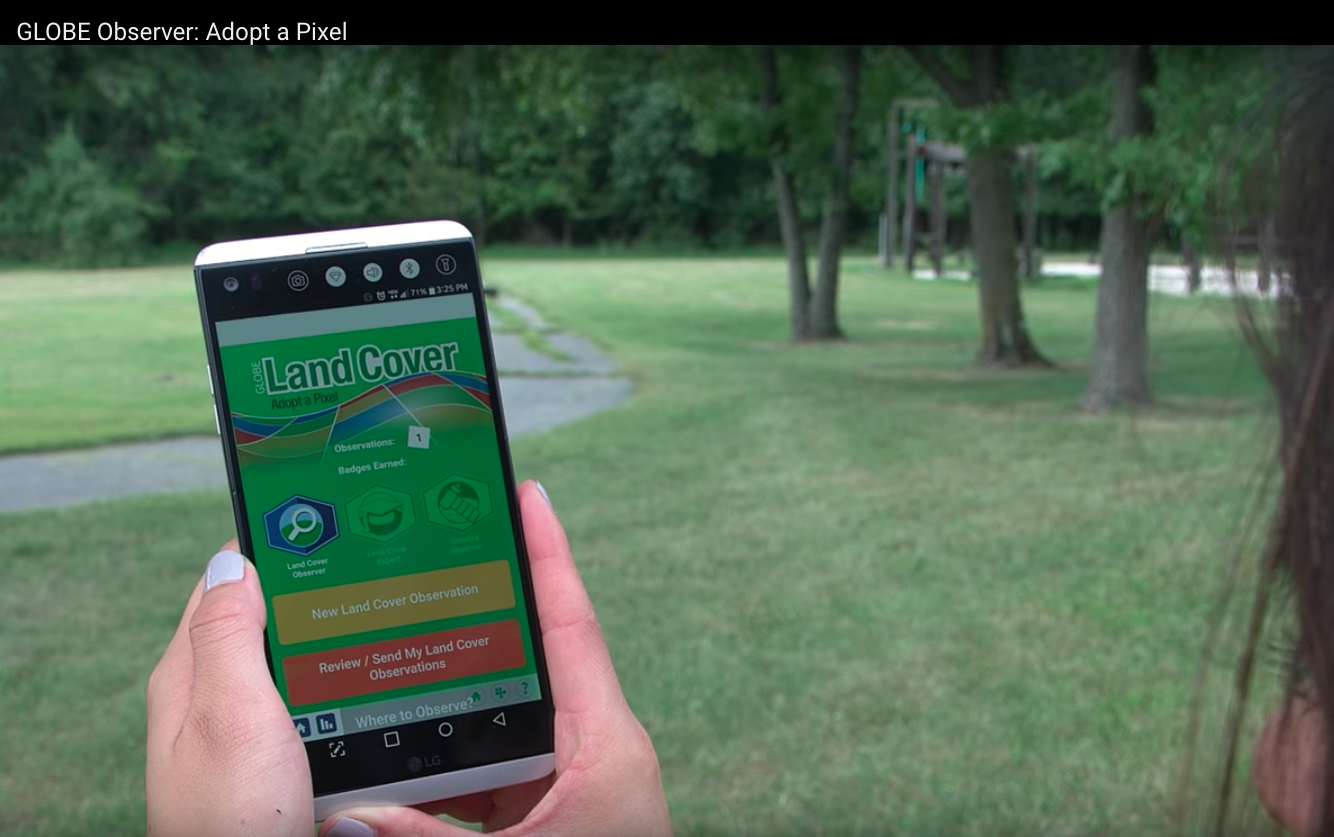 Are you a citizen scientist bothered about the environment? Do you want to share your photos or data in a global project to map the Earth? Then this new tool is for you. Starting September 2018 NASA has started a global world land map project where common people can be part of a project to create more detailed satellite-based global maps of land cover by sharing photos of the world around them.
The project is a part of GLOBE Observer, an international citizen science initiative to understand the environment around us. The scientific community has easy access to Landsat satellite data but face limitations when it comes to verifying the same with ground reference photographs. The observations from around the world complement NASA satellite observations to help scientists track changes in clouds, water, plants, and other life in support of climate research.
ALSO READ
NASA satellite imagery shows the impact of hurricane Florence
Getting ahead of disaster risks with climate-smart technology
The GLOBE Observer app, which was initially introduced two years ago, includes a new "Land Cover: Adopt a Pixel" module that enables citizen scientists to photograph with their smartphones the landscape, identify the kinds of land cover they see around them (even trees, rivers etc.), and then match their observations to available satellite data. Users can also share the knowledge of the local environment around them and how it has changed.
The "Adopt a Pixel" initiative is designed to fill in details of the landscape that are too small for global land-mapping satellites to see. For instance, the most detailed satellite-based maps of global land cover are in hundreds of meters per pixel, which means that the green space in your neighborhood may be just too tiny to show up on the global map.
Open challenge for citizens
To kickstart the project, GLOBE Observer has launched an open challenge for citizen scientists to map as much land as possible between September 22 (the Public Lands Day in the US) and October 1 which is NASA's 60th anniversary. Top 10 contributors who map the most land during this period will receive a certificate of appreciation from GLOBE Observer and also be recognized on social media and.
"Citizen scientists will be contributing photographs focused on a 50-meter area in each direction, adding observations of an area up to about the size of a soccer field," Holli Kohl, coordinator for the project, said in a statement. This information is important because land cover is critical to many different processes on Earth and contributes to a community's vulnerability to disasters like fire, floods or landslides.
To participate, just download the app, which is available for free on Google Play or the App Store, register, and open the Land Cover module, an interactive tutorial will teach you how to make land cover observations.
The GLOBE Observer Land Cover is easy to use, and one can simply take photos with a  smartphone and submit them. One also has the option of classifying the landscape in the photos and match it to satellite data.
The data will be accessible to all, not just scientists, so that more people are aware of the environmental changes around them. The data will be available to anyone through the GLOBE website.