Weather forecasters at NOAA's Climate Prediction Center recently charted out maps of the US that are likely to set up the mood for this winter season in the US. The forecasters have predicted La Nina playing a significant role in the Winter Outlook for 2017-18.
"If La Nina conditions develop, we predict it will be weak and potentially short-lived, but it could still shape the character of the upcoming winter," said Mike Halpert, deputy director of NOAA's Climate Prediction Center.
He added, "Typical La Nina patterns during winter include above average precipitation and colder than average temperatures along the Northern Tier of the U.S. and below normal precipitation and drier conditions across the South."
The pattern is repeating for the second year in a row, which can change the Pacific Ocean temperatures, and can affect the patterns of tropical rainfall from Indonesia to the west coast of South America. The changes in these tropical rainfall patterns affect weather patterns throughout the world that are mostly noticeable during the winter months when the jet stream is strongest over the United States.
The other factors that can change the Earth's weather are Arctic Oscillation and Madden-Julian Oscillation. Arctic Oscillation influences the number of arctic air masses that penetrate into the South and is difficult to predict more than one to two weeks in advance, whereas, Madden-Julian Oscillation can affect the number of heavy rain events along the West Coast. If these cycles repeat in the future, then it can alter the precipitation and temperature of the American geography significantly.
Precipitation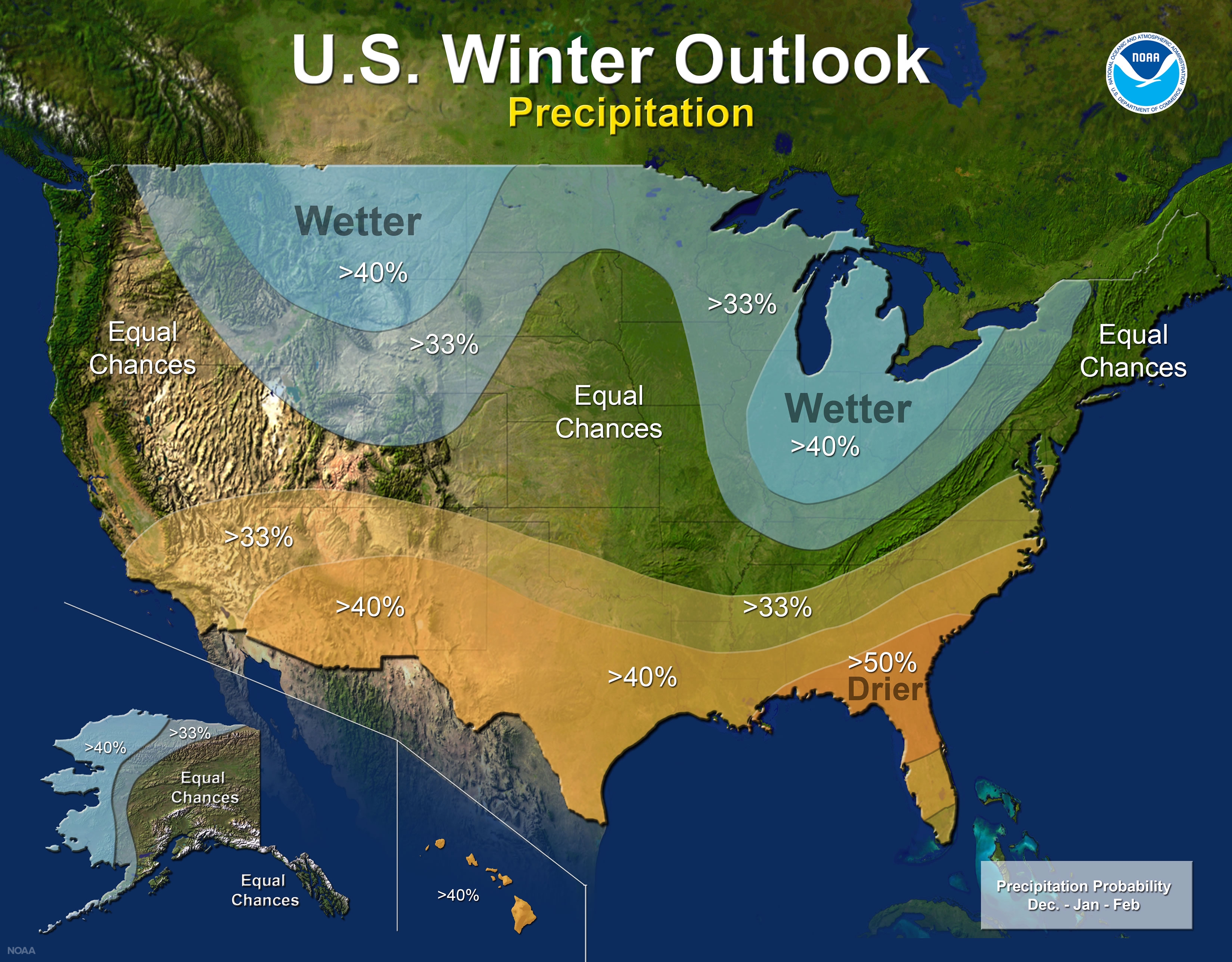 As per this year's estimate, the US Winter Outlook for 2017-2018 shows wetter-than-average conditions are favored across most of the northern United States, extending from the northern Rockies, to the eastern Great Lakes, the Ohio Valley, in Hawaii and in western and northern Alaska. However, it is quite opposite across the entire southern US, where the conditions will be drier-than-normal.
Temperature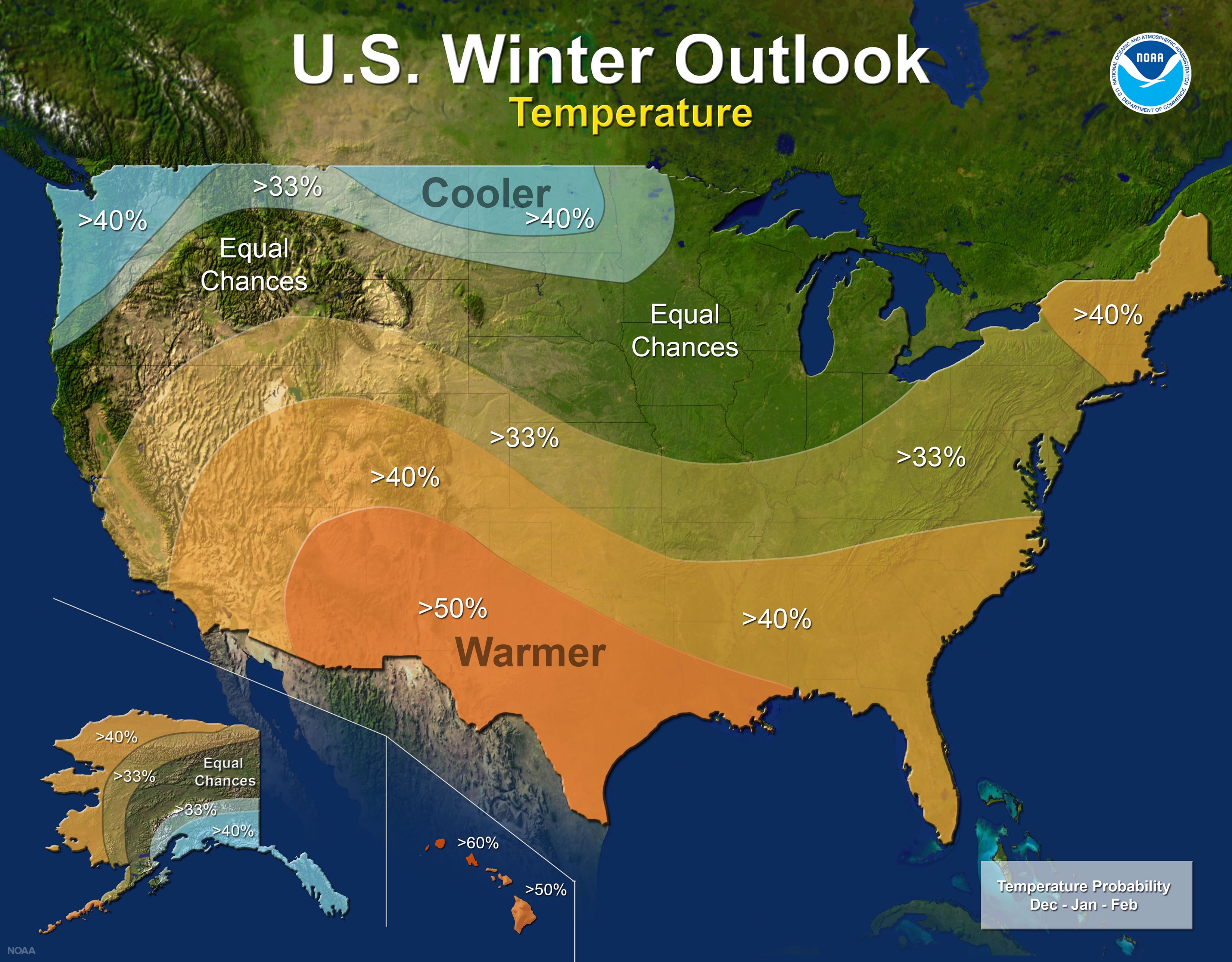 The map shows warmer-than-normal conditions across the southern two-thirds of the continental US, along the East Coast, across Hawaii and in western and northern Alaska. On the contrary, the Northern Tier of the country from Minnesota to the Pacific Northwest and in southeastern Alaska show a rather below-average temperatures. Whereas, the rest of the country falls into the equal chance category, which means they have an equal chance for above-, near-, or below-normal temperatures and/or precipitation because there is not a strong enough climate signal in these areas to shift the odds.
While the last two winters featured above-average temperatures over much of the nation, significant snowstorms still impacted different parts of the country. Snow forecasts are generally not predictable more than a week in advance because they depend upon the strength and track of winter storms. The U.S. Winter Outlook will be updated on November 16.